What's gone wrong at McLaren-Honda and how can they fix it?
Examining why McLaren-Honda have endured such a difficult start to their reunion and detailing how and when they could recover...
By Pete Gill
Last Updated: 25/08/15 2:25pm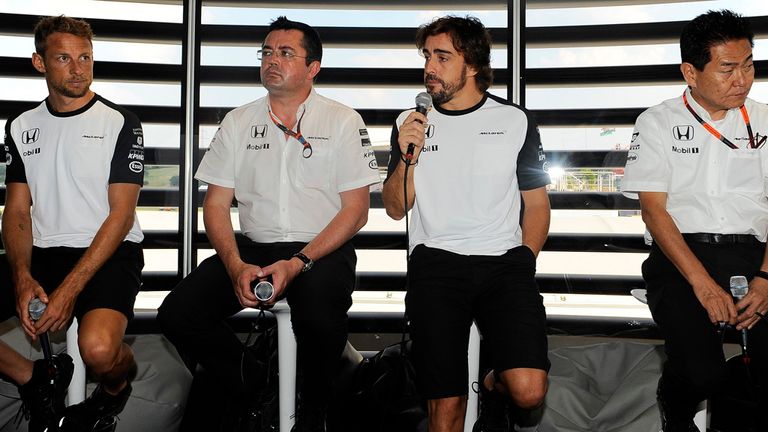 Problem one: They under-estimated the challenge
Were McLaren-Honda duped by the hype which greeted their reunion? Apparently so. While the team's optimistic outlook for a glittering future remains steadfast, their recent backwards glance towards the flotsam from their 2015 shipwreck began with a telling admission. "We knew it wouldn't be easy, but perhaps we didn't imagine that it would be this hard," conceded Honda chief Yasuhisa Arai. "I certainly didn't imagine technology-wise what we would be facing."
Most in the paddock now believe that Honda, underestimating the scale of the challenge they were tackling, returned to the sport a year too early, a failing they have subsequently been hamstrung from adequately addressing. Due to the crippling restrictions on in-season testing and engine development, a vicious cycle has become a painful catch-22.
"They are between the rock and hard place: there is a lack of testing and there is a penalty every time they bring in an update," notes Sky F1's Martin Brundle. "The regulations are very tough for a new manufacturer." And even harder for a manufacturer providing a single team: whereas Mercedes supplied four teams when F1's new turbo era began 18 months ago, McLaren's exclusive deal with Honda means they have had to take all of the pain.
McLaren-Honda have arguably never recovered from their disaster at Jerez, one of only three pre-season tests, when they registered just 70 laps across four days. Equally arguably, they never had any realistic hope of doing so.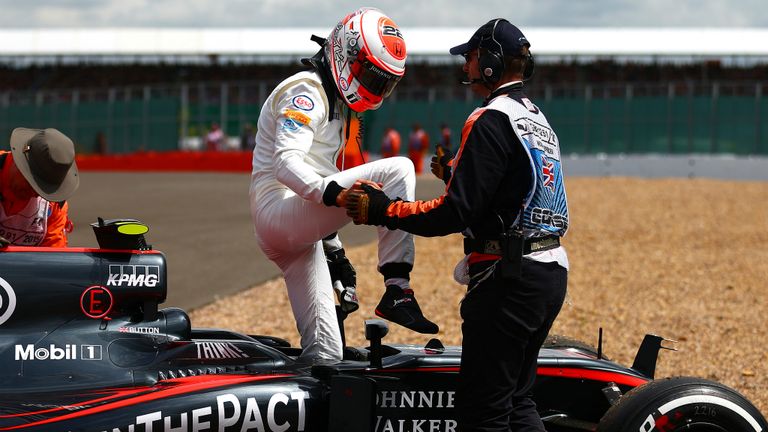 Problem two: Honda got their engine wrong
Not only has the Honda engine been uncompetitive – Honda used up their permitted allowance of power unit elements for the whole of 2015 even before the halfway stage of the season was reached – but it has also lacked grunt: even in June's power-hungry Austrian GP, the McLaren cars were 10mph behind their rivals on straight-line speed. 
There's now a widespread suspicion that the Honda engine is crippled by a chronic design fault with most fingers pointed at the competitiveness of their internal combustion engine (ICE). It is perhaps telling that despite their myriad of failures, Honda elected to only spend two of their remaining nine engine development tokens in the opening 10 races – tacit admission, perhaps, that a fundamental fault in their unit would have rendered any tweaks and subtle changes irrelevant. 
But could a glimmer of light finally be appearing on the horizon? Honda have confirmed that 'some' of their remaining tokens will be spent on engine performance immediately after the summer break with Arai revealing focus has been on the combustion unit as Honda seek to provide Fernando Alonso and Jenson Button with a much-needed boost in horsepower at Spa.
"The key thing that has hit Honda is that power, reliability, and fuel consumption are, with these engines, effectively all the same thing," explains Brundle. "You have to have all three and if you don't get the combustion right then you don't have power, fuel efficiency or reliability. But the upside of that is that if they do get it right, then there will be big gains."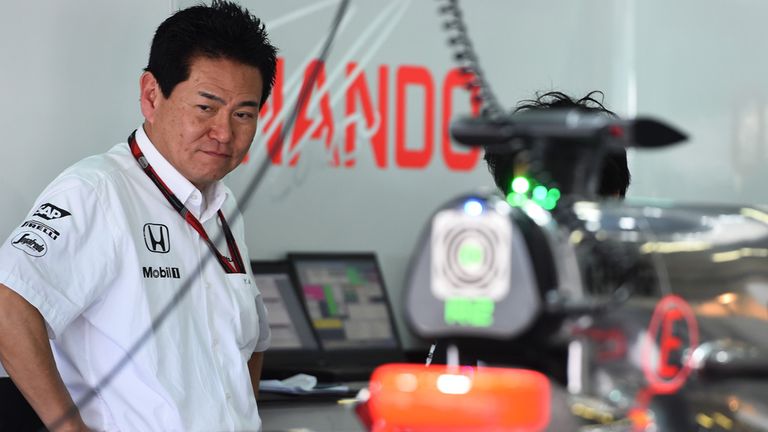 Problem three: Honda have tried to do it all themselves
While the two partners continue to present a united front, there is clear daylight between the two companies on the subject of recruitment. While McLaren have publicly called on their partners to seek new personnel from their rivals – "Honda could have bought some experience from other engine manufacturers and maybe should actually," Eric Boullier told reporters in Hungary – Honda are adamant that they can fix their own problems.
Citing fears of a culture clash if they were to recruit from their rivals, Arai has even voiced his reluctance to accept an offer of help from McLaren because of a predicted clash of technology know-how. Ultimately, seeking outside help simply isn't in the Honda DNA. "The Honda way is to use Formula 1 as a learning platform for their engineers," reckons Sky F1's Ted Kravitz.
But it's an approach which has left Honda devoid of F1 experience and shorn of a short-term fix for their current travails. "What surprises me is that they haven't brought in people who have F1 experience from when Honda were in F1 before," added Brundle. "To fast forward it, I think they needed people with F1 experience. Pride goes out of the window. It's about performance."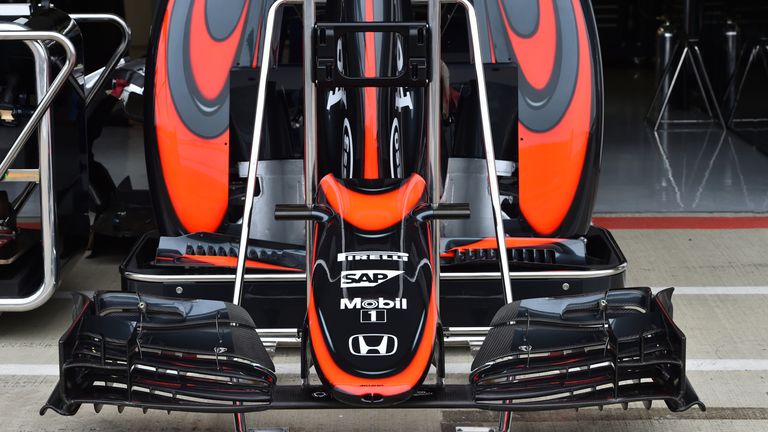 Problem four: It's not just the engine
And it's not just Honda to blame. Despite still being considered an F1 superpower, McLaren's current ignominy is far from a recent exception. The team haven't won the Constructors' Championship this millennium and haven't won a grand prix since Lewis Hamilton departed three years ago. This slump has been a long time occurring.
While this year's car is by no means a dud, the MP4-30 chassis may only be the fifth-best in the field behind the Mercedes, Ferrari, Red Bull and Toro Rosso. Even in Hungary, where engine performance is relatively unimportant, the highest-placed McLaren in qualifying was just 15th.
"The car is quite good but I'm not sure it is as good as McLaren say it is. If it is one of the best cars on the track then why does it seem to munch through its tyres?" mused Brundle in Budapest. Peter Prodromou, McLaren's newly-appointed aerodynamic whizz, still has plenty of work to do.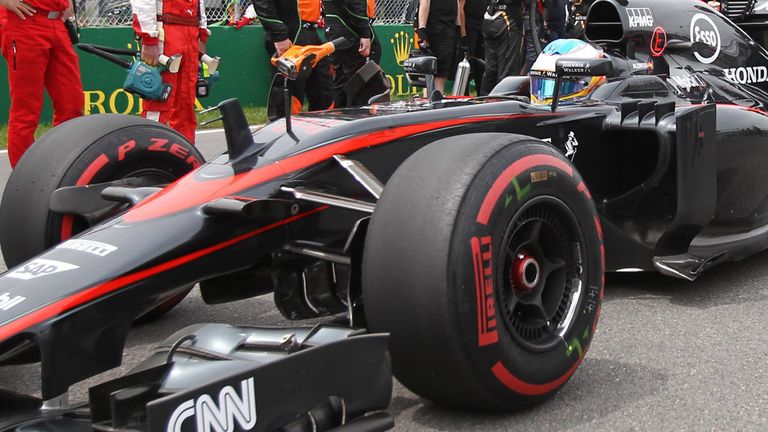 Problem five: The weight of expectation
Ever since their reunion began in earnest at the start of the year, McLaren-Honda have been at pains to warn that their revival would take time. Unfortunately, they have also been prone to making headline-grabbing soundbites and grandiose predictions of future domination which have ratcheted expectations to a fever pitch.
"It is mindblowing, the engine is a piece of jewellery," McLaren boss Ron Dennis told Sky F1 last October. "They are further ahead than expected. The competiveness of the engine is without question." The MP4-30 was launched with a hashtag of #makehistory. Dennis then proclaimed: "I'm positive that we'll get to where we want to be: winning Grands Prix and eventually World Championships as McLaren-Honda."
By the start of the season, even the drivers had been swept up by the wave of optimism. "I don't know how long it will take, but this is the package that I feel will challenge Mercedes," announced Jenson Button. "I really do think that. This car is very important to the future of Formula 1." And then came the soundbite which is already casting a dark shadow over appraisals of McLaren-Honda's first reunion: "We are not going to have a race-winning car at the first race, but we might have one at the last race."
How Button – and McLaren – must now regret that prediction. But for their own grandstanding, the first year of Honda's reunion with McLaren could be considered to still be within acceptable parameters of expectation. Objectively speaking, a struggle was inevitable and, in the wake of the Mercedes works outfit's ongoing domination of F1, the logic of McLaren's decision to switch Honda remains sound.
"No grand prix team is going to win a World Championship in the future unless it is the dominant recipient of an engine manufacturer's efforts," summarised Dennis, and their 2015 indignities haven't diluted that rationale. But it has prompted a change of timescale. "I don't think anyone doubts Honda will get there, they are too good a company not to get there eventually," declared Kravitz. "But l think they have added a year or two to their target and it is going to take far longer than they imagined."
And if Honda have erred on the design of their 2015 engine, they can't afford to err again. "Ferrari and Mercedes have confirmed to me that with the tokens available next winter you can more or less redesign all the important parts and almost start again," says Brundle. "So a recovery is doable. But if they come in next year and they haven't moved right up on to the pace then you would have to be very concerned. If they don't hit the ground running in 2016 after that huge winter break then it will tell you that they don't have the right people in place."
And the right ideas.
PG