Stoffel Vandoorne: I'm the best contender at McLaren
GP2 points leader tells Sky F1 he's "the best driver they can get"
By Pete Gill at Spa
Last Updated: 25/08/15 2:13pm
Stoffel Vandoorne says he is the best man to replace Jenson Button if the former world champion leaves McLaren at the end of the season.
Along with Kevin Magnussen, who raced for the team for a single season in 2014 alongside Button, the Belgian is one of two young fliers on McLaren's books, waiting in the wings for a vacancy to arise and vying to be at the front of queue if Button or Fernando Alonso depart.
Although McLaren retain an option on Button for 2016, it has yet to be exercised and the Englishman said ahead of the summer break that a decision on his future wouldn't be taken until later in the year.
Asked by Sky F1's Martin Brundle why he should fill any vacancy that might emerge, the 23-year-old Belgian, currently dominating the GP2 series, confidently replied: "Because l am the best driver they can get."
And asked why he should be selected ahead of Magnussen, a tongue-in-cheek Vandoorne added: "Because l am better!"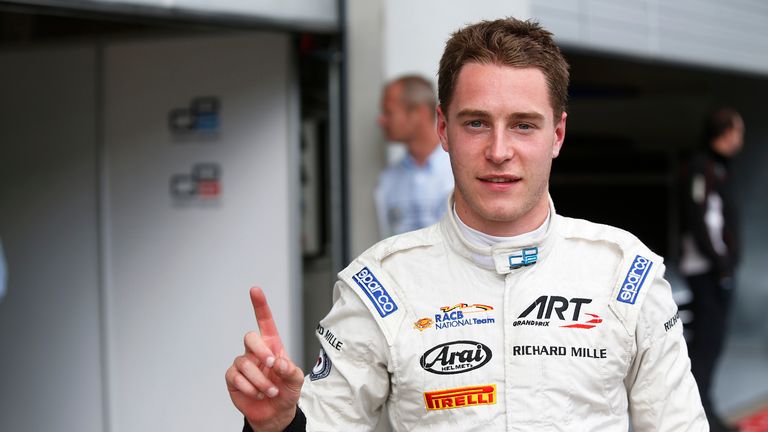 The healthy rivalry which exists between Magnussen and Vandoorne was soundbited by the Dane's declaration at the start of the summer that his fellow young gun "deserved" a seat in F1 for 2016, even though Vandoorne's promotion could be at his own expense.
But with an expected paucity of vacancies following Ferrari's decision to retain Kimi Raikkonen for 2016, Vandoorne doesn't believe only Magnussen will stand in his way if Button or Fernando Alonso depart.
"There is a lot of competition," he said. "Kevin is definitely in the frame. I have raced against him in world series and we both know each other's qualities. But it will be wrong to focus on Kevin. There is a lot of quality around."