New engine misery for McLaren's Jenson Button and Fernando Alonso at Italian GP
Button and Alonso hit with new engine penalties at Monza
By Pete Gill
Last Updated: 09/09/15 1:15pm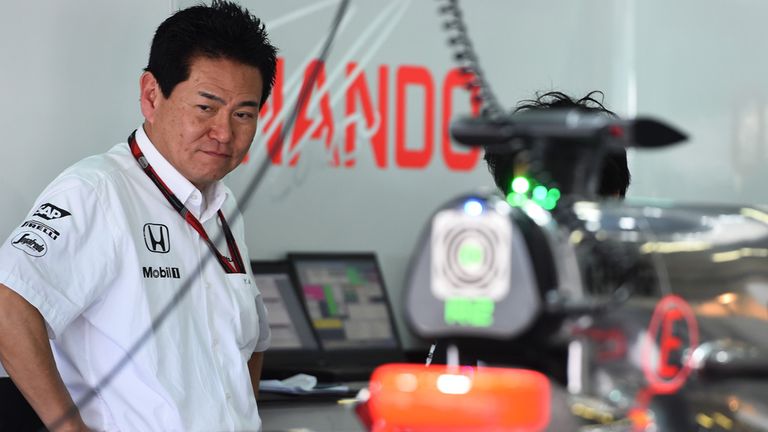 Jenson Button and Fernando Alonso are set to start the Italian GP from the back of the grid after both McLaren drivers were hit with fresh engine penalties.
While Button will be demoted five positions, Alonso has been hit with a 10-place demotion.
The news will be particularly embarrassing for Honda, McLaren's engine partners, after the team circumvented the recent tweaks to the engine-penalty regulations to introduce four new units at Spa two weeks ago. 
However, another set of Honda V6 engines will be used at Monza this weekend, with Alonso sent back 10 places for the use of a ninth component. 
Mercedes, by contrast, have used just two of their permitted four units so far this season.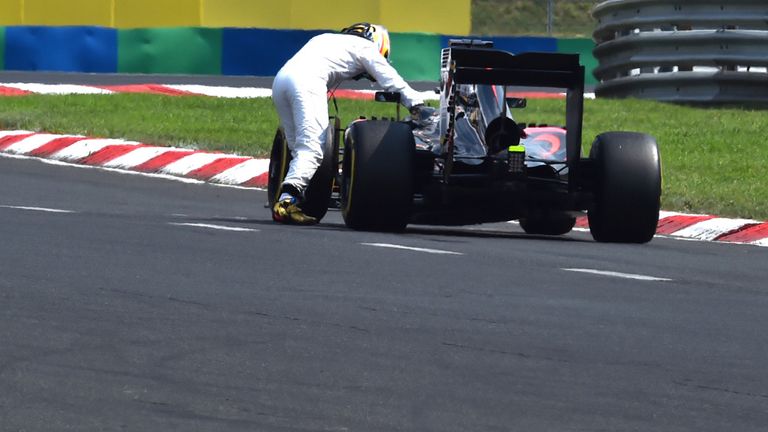 Honda are under mounting pressure to deliver a rapid performance upgrade after enduring a wretched comeback to the sport since reuniting with McLaren at the start of the year.
Despite renewed hope of a breakthrough, Spa witnessed little in the way of tangible progress for the team. After both Button and Alonso started from the back of the field, neither driver was able to finish in the points. Meanwhile, the McLaren-Hondas were measured at 13kmh slower than the Mercedes-powered Williams car of Felipe Massa through Spa's speed traps – the exact same deficit the team have endured on average throughout 2015.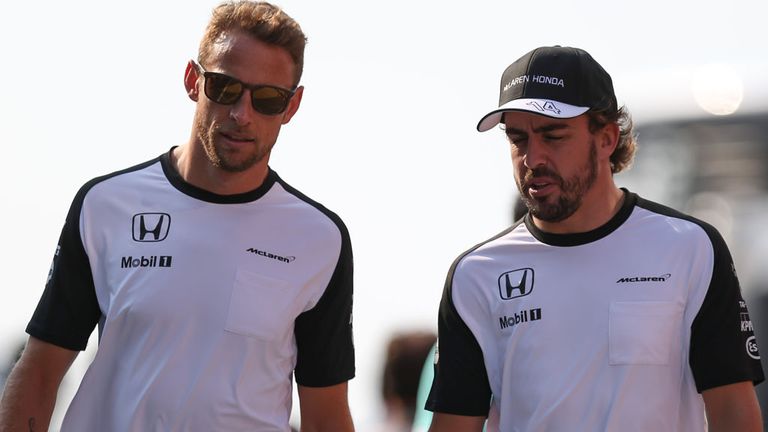 Honda motorsport chief Yasuhisa Arai has reputedly claimed that their units now deliver more horsepower than Renault's, but has warned that another tough event awaits the team at Monza, one of the most power-dependent circuits on the F1 calendar.
"Monza is another high-speed track which unfortunately does not suit our package," said Arai. "The drivers are on full throttle for most of the lap due to the long straights and fast corners, and since maximum power and minimal drag are key we know we have a big challenge ahead of us this weekend."
Three of the four Renault-powered runners also face penalties this weekend with Toro Rosso's Carlos Sainz and both Red Bull drivers, Daniel Ricciardo and Daniil Kvyat, set to join Alonso and Button at the back.
Struggling from the start: McLaren's starting positions in 2015
Australian GP: Jenson Button 17th; Kevin Magnussen 18th.
Malaysia GP: Jenson Button 17th; Fernando Alonso 18th.
Chinese GP: Jenson Button 17th; Fernando Alonso 18th.
Bahrain GP: Fernando Alonso 14th; Jenson Button 20th.
Spanish GP: Fernando Alonso 13th; Jenson Button 14th.
Monaco GP: Jenson Button 10th; Fernando Alonso 13th.
Canadian GP: Fernando Alonso 13th; Jenson Button 20th.
Austrian GP: Fernando Alonso 19th; Jenson Button 20th.
British GP: Fernando Alonso 17th; Jenson Button 18th.
Hungarian GP: Fernando Alonso 15th; Jenson Button 16th.
Belgian GP: Jenson Button 19th; Fernando Alonso 20th.