2016 Monaco GP tyres: Mercedes and Red Bull softer than Ferrari
Force India and Toro Rosso only teams to take three sets of softs
By William Esler
Last Updated: 19/05/16 11:05am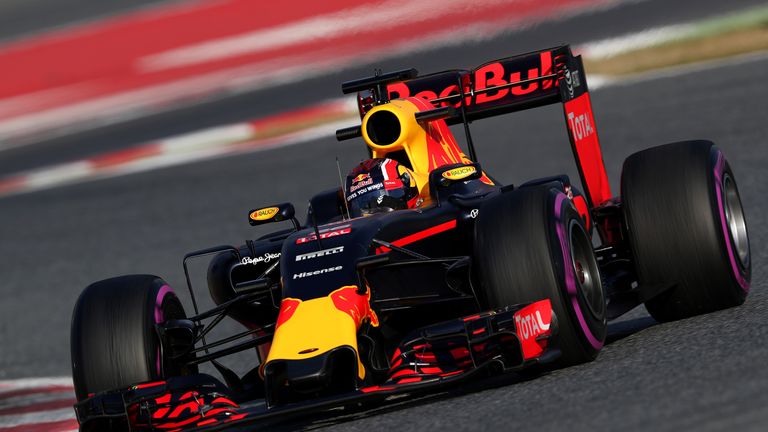 Ferrari have selected fewer sets of ultrasoft tyres than both Mercedes and Red Bull for the Monaco GP.
Lewis Hamilton, Nico Rosberg, Daniel Ricciardo and Max Verstappen will each have one set of softs, two sets of supersofts and 10 sets of ultrasofts, which are making their F1 debut, available to them in Monte Carlo.
Ferrari's Sebastian Vettel and Kimi Raikkonen will have one set fewer of the purple-marked tyres after picking two sets of the softs, suggesting they will use the yellow-banded rubber during the opening stages of Practice One.
While most teams have gone as soft as possible, Toro Rosso and Force India stand out after picking three sets of softs, three supersofts and seven ultrasofts for their drivers.
McLaren have also differed from the favoured tyre choice with one set of softs, five supersofts and seven ultrasofts available to Jenson Button and Fernando Alonso. 
Monaco GP tyre selections
| Driver | Soft tyres | Supersoft tyres | Ultrasoft tyres |
| --- | --- | --- | --- |
| Mercedes: Lewis Hamilton | 1 | 2 | 10 |
| Mercedes: Nico Rosberg | 1 | 2 | 10 |
| Ferrari: Sebastian Vettel | 2 | 2 | 9 |
| Ferrari: Kimi Raikkonen | 2 | 2 | 9 |
| Williams: Felipe Massa | 2 | 4 | 7 |
| Williams: Valtteri Bottas | 2 | 4 | 7 |
| Red Bull: Daniel Ricciardo | 1 | 2 | 10 |
| Red Bull: Max Verstappen | 1 | 2 | 10 |
| Force India: Sergio Perez | 3 | 3 | 7 |
| Force India: Nico Hulkenberg | 3 | 3 | 7 |
| Renault: Kevin Magnussen | 1 | 2 | 10 |
| Renault: Jolyon Palmer | 1 | 3 | 9 |
| Toro Rosso: Daniil Kvyat | 3 | 3 | 7 |
| Toro Rosso: Carlos Sainz | 3 | 3 | 7 |
| McLaren: Fernando Alonso | 1 | 5 | 7 |
| McLaren: Jenson Button | 1 | 5 | 7 |
| Sauber: Marcus Ericsson | 1 | 4 | 8 |
| Sauber: Felipe Nasr | 1 | 4 | 8 |
| Manor: Pascal Wehrlein | 2 | 5 | 6 |
| Manor: Rio Haryanto | 2 | 5 | 6 |
| Haas: Romain Grosjean | 1 | 3 | 9 |
| Haas: Esteban Gutierrez | 1 | 3 | 9 |
Tyre choices for previous races: