Chinese GP talking points
Nico can make Lewis crack; Mercedes stick to their hymn sheet; Can Haas do it again in China? And where are McLaren-Honda?
By James Galloway, William Esler, Pete Gill & Matthew Morlidge
Last Updated: 13/04/16 10:42am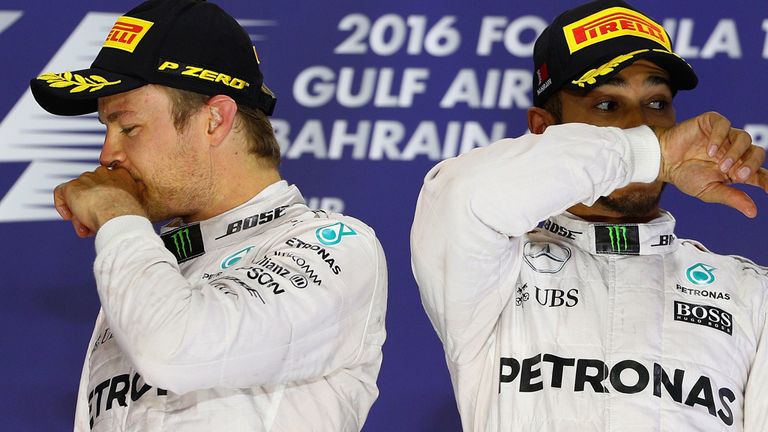 Another Rosberg win and Lewis could crack
In the past, anything other than victory for Lewis Hamilton would have resulted in a frustrated post-race interview - pain evident in a man whose emotions are usually written all over his face.
His attitude and comments in the lead-up to the Chinese GP, however, point to a more psychologically secure, mature driver and someone who still believes he is destined for a fourth world championship. After all, in his head, Hamilton's first two races have merely not gone his way because of bad luck that deserted him last season, and it is only his near perfect driving that secured "damage limitation" behind Nico Rosberg.
Hamilton insists he's 'stronger than ever'
But while he may be keeping a cool head at this early stage of the season, the warning signs are there for the Briton - two very real ones.
First, there are his agonising problems off the grid, wiping out his clear qualifying advantage.
The new-for-2016 changes in clutch systems, and information an engineer can give to the driver, appear to have had much more of an effect on Hamilton than Rosberg. Toto Wolff points to a hardware issue which may not be fixed before round three of the season, but Rosberg's fine getaway in Bahrain proved that it is not just a Mercedes problem. Another slow start in Shanghai for Hamilton, and we might start to see some cracks in that "impenetrable" mind.
More importantly, there is the form of Rosberg with the German showing no signs of the mechanical problems, or driving errors, that have blighted him in the past few seasons. Rosberg has capitalised from his team-mate's woes with two faultless performances and also appears mentally stronger than before, keeping rivals at arms length.
Both drivers have fond memories in China, with Rosberg winning his first grand prix at the circuit in 2012, but he has never beaten Hamilton as a team-mate in Shanghai. A win here could be a crushing blow.
What's more, Rosberg can extend his winning streak to six races this weekend - a consecutive run Hamilton has never managed in Formula 1. In fact, only Michael Schumacher, Alberto Ascari and Sebastian Vettel have. MM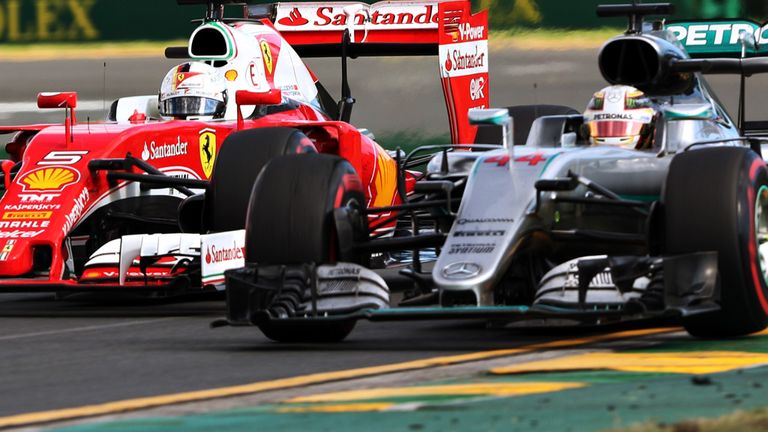 Mercedes have a hymn sheet and they are sticking to it
"We haven't seen the best out of Ferrari yet. They are struggling with reliability. We have seen glimpses of pace, they have definitely caught up and it's more difficult for us," says team boss Toto Wolff.
"They have had so many mishaps which has cost them, so we haven't seen the real Ferrari yet," adds Nico Rosberg, the victor in Australia and Bahrain. "We need to be careful, they are coming at us strong."
The words, however, are not yet married to deed because along with the word-perfect hymn sheet, what Mercedes also have is a powerful lead in the Constructors' Championship. With 83 points on the board, more than Ferrari and third-placed Red Bull combined, Mercedes already boast a 50-points advantage at the summit. Two races in and Mercedes could already take a weekend off and be sure they would return in the lead. While Lewis Hamilton says he is "chilled" about his deficit to Rosberg in the Drivers' Championship, Mercedes can already afford to feel comfortable about their lead in the Constructors' Championship.
This places the onus firmly on Ferrari to bounce back in China. Despite the ominous-sounding warning of Mercedes, the fact of the matter is that Ferrari have endured a tough start to 2016. They are yet to win a race, they're yet to get two cars to the finish, and, mostly pertinently of all, they still haven't yet shown they can beat the world champions in a straight fight.
The SF16-H's potential isn't in doubt - Ferrari's challenge this weekend is to start showing they know how to unlock it. PG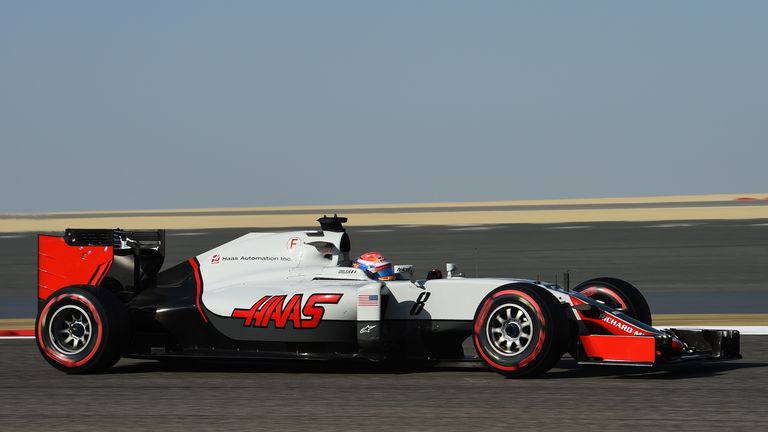 Can Haas deliver again in China?
Haas have been the surprise package of 2016, performing well above expectations in the opening two races. When team principal Guenther Steiner told Sky Sports last December that they were targeting points in Australia it seemed ambitious, and their pace during pre-season testing was solid rather than spectacular.
Sixth place in Melbourne was an incredible result for Romain Grosjean, yet doubters insisted they benefitted from the red flag.
But in Bahrain, where Grosjean finished fifth, it became apparent that Haas are at the head of the midfield pack and challenging Williams to be the fourth-quickest team in F1.
In the hands of Grosjean, the VF-16 looks a regular Q3 contender and being kind on its tyres means the car has strong race pace.
Looking after his tyres was a trait that helped Grosjean to strong results at Lotus and there is a reason he is repeating that at Haas.
"It is the same man who designed the suspension," revealed the Frenchman. "And the same driver."
Shanghai is a front limited circuit - meaning the fronts wear more than the rears - and with the supersofts being brought to China for the first time, being able to make those last could be crucial to a strong weekend.
"Every team is bound to want to qualify on the supersoft - but if it grains in the race, we could see cars stopping in the first five laps," warned Mercedes' Paddy Lowe. "We could see some interesting calls on qualifying and race strategy."
Don't bet against Grosjean and Haas impressing again - this talking point is going to run and run. WE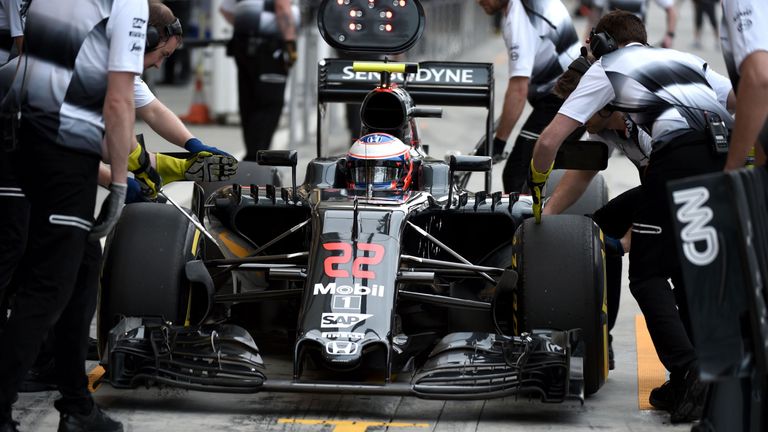 Where do McLaren-Honda stand?
It didn't take long for many to work out post-Bahrain that by finishing 10th on his debut, Stoffel Vandoorne is currently the only McLaren driver who has scored points in 2016.
But without taking anything away from a youngster, who within the space of three days in the desert surely served notice that a bright F1 future awaits him, it would be uncharitable to use his achievement as a stick to beat the currently point-less Fernando Alonso and Jenson Button with.
Had fortune been on either former champions' side in Australia and Bahrain respectively, then they too would almost certainly have been up and running in the Drivers' Championship. In Melbourne, Alonso was ninth early on before his race came to an abrupt end after meeting the back of Esteban Gutierrez's Haas, while in Bahrain, Button was one place ahead of Vandoorne in 10th before being forced to park his MP4-31 on lap six.
The second machine produced by the second McLaren-Honda incarnation isn't yet a world beater - or, despite the encouragement of pre-season, bullet-proof - but it's a darn sight more competitive than the MP4-30 was this time last year and Button reckons a top-seven finish wasn't beyond him in Bahrain had his car gone the distance.
"I was cruising behind the two cars in front, we were going to try something a little bit different," Button told Sky F1. "Looking at where those cars finished, in fifth [Grosjean] and sixth [Verstappen], it's painful."
With its 1km-long backstraight, the Shanghai International Circuit hardly represents the F1 equivalent of a comfort blanket for a Honda engine, but McLaren's more established line-up of Button and, provided he is given the green light to return, Alonso shouldn't have a '0' next to their names in 2016 for too much longer. JG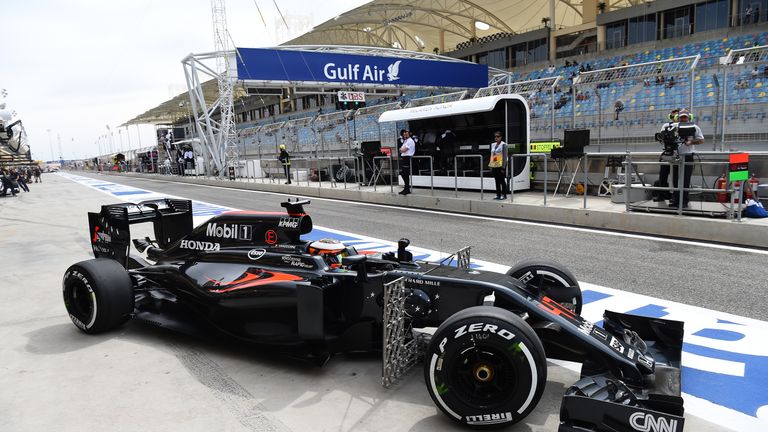 Why Friday practice is still vital
Friday practice has become an easy target for criticism when it comes to the grand prix weekend, with some feeling the two 90-minute sessions add nothing for the fans.
Extra tyres have been introduced for the first forty minutes of Practice One to ensure cars on track, but with the times somewhat meaningless, the session does not provide the intrigue of qualifying for the race.
In fact, when Friday's have been rained out it has often led to more exciting races as the car setups have not been optimised.
However, losing these sessions would be disastrous for F1 under the current testing restrictions. Gone are the days of being able to send a test team to Jerez to trail new parts between races, teams now only have four days of in-season testing - two following the Spanish GP and two at Silverstone following the British GP - and half of those must be given up to young drivers.
Thus, the Friday running is the only time teams have to test new parts. If a team wants to trial a new wing, a new sidepod, then it has to be done on a Friday. That gives the squad time to revert to the previous configuration overnight for Saturday if the part hasn't worked.
If the parts don't work, then the Friday running can be rendered meaningless for the team, putting them on the back foot and that is perhaps in part why we do not see more radical concepts being brought to the track.
Without Friday running F1 development would stagnate it is important this is considered when any future changes are made to the race weekend. WE