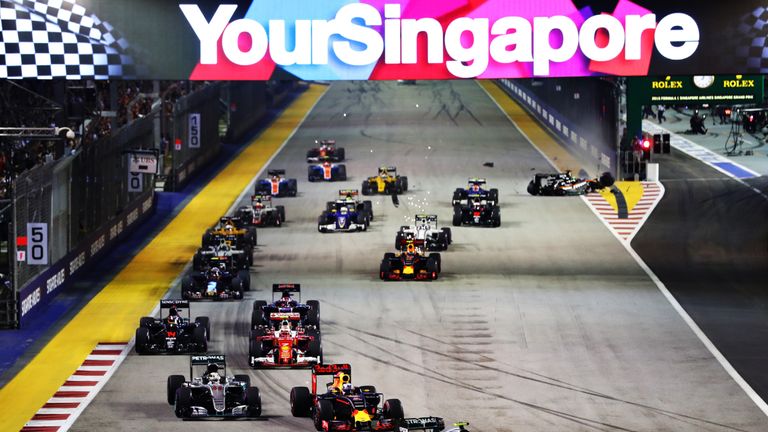 From the title race between Nico Rosberg and Lewis Hamilton, to the battles further down grid, the Singapore GP was full of twists and turns with talking points aplenty - but how good is your knowledge when it comes to the stats?
The Big F1 Weekend Quiz is here to test your credentials, and see how much attention you were paying during last week's Grand Prix under the lights of Marina Bay.
Nine questions will appear in the quiz below - all you have to do is simply click on the picture corresponding to the driver you think is the correct answer.
Don't worry if you get the answer wrong first time around, but the quicker you get it right, the more points you'll score.
Good luck!
Watch Man Utd v Leicester, the Ryder Cup and the EFL Cup as part of our three months' half-price offer.