Abu Dhabi: The final battles
What still counts at Mercedes, Ferrari, Williams and Red Bull at this weekend's 2015 season finale in the desert...
By Pete Gill
Last Updated: 30/11/15 2:13pm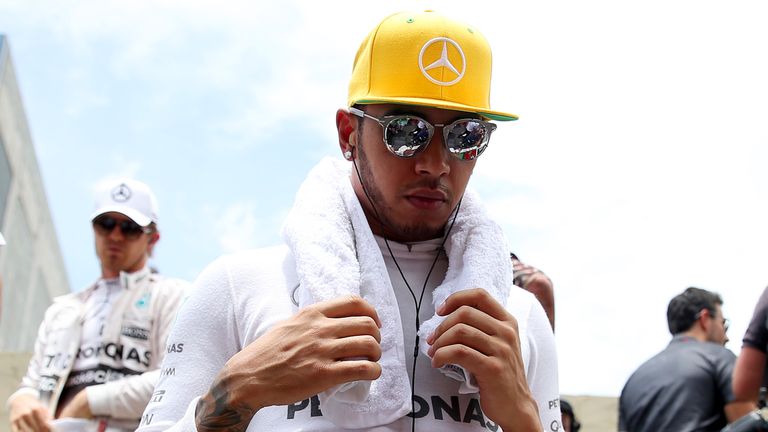 Were Mercedes to claim the two top steps on the Abu Dhabi podium, it would not only extend their record for the most one-twos in a season to 12 but would also see the team usurp their points tally of last season - an achievement which would be all the more impressive given that double points were on offer in the 'Abu Double' 12 months ago. However, only a one-two finish would be sufficient to propel Mercedes, currently boasting 660 points, beyond 2014's haul of 701.
After claiming 11 of the first available 12 pole positions for the year, Lewis Hamilton is without a pole - leaving him one shy of the half-century mark for his F1 career - since Italy, seven races ago. Nico Rosberg has closed his qualy deficit to a more respectable 12-6 for the year with five successive poles - not to mention back-to-back victories since Hamilton secured the title last month. Suddenly, the battle within Mercedes has become interesting again.
"I fully expect Hamilton will head to Abu Dhabi with a renewed and strong purpose for maximum attack, he has to stop this confidence-boosting performance of Rosberg before the winter. If he can," suggests Sky Sports F1 pundit Martin Brundle.
"Rosberg is suddenly realising he can win in a straight fight, a huge psychological hurdle, and Hamilton can't compute where his quarter-second advantage has disappeared to. If not great racing it's certainly intriguing."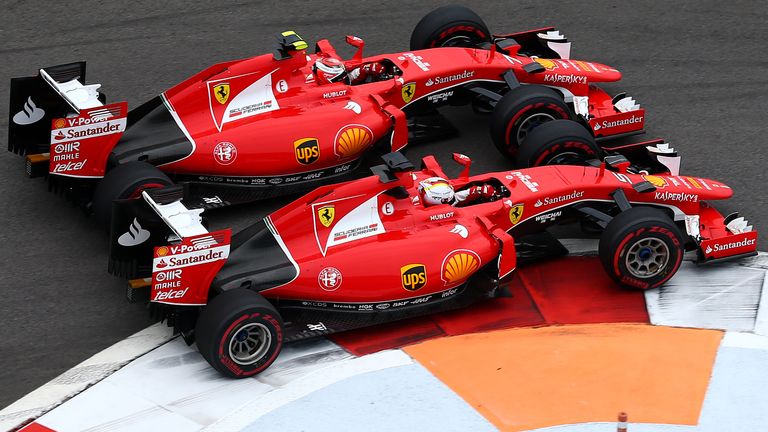 150 points ahead of Williams but still 200 behind Mercedes, Ferrari are certain to finish this year second in the Constructors' Championship. By any measure, the Scuderia have enjoyed a year in credit and are on course to double the number of points they accrued in 2014 when they failed to win a race for the first time in two decades and finished a lowly fourth in the standings.
Ferrari have surprised themselves with their own competitiveness. At the start of the year, newly-appointed team principal Maurizio Arrivabene declared "winning two races could be considered a success, three would be perfect and if we win four, I will run barefoot on the hills of Maranello". As it stands, the Scuderia have already claimed three victories - in Malaysia, Hungary and Singapore, leaving Arrivabene in acute danger of spending Christmas nursing a nasty case of frostbite. 
As for their drivers, it's been one-way traffic between Sebastian Vettel and Kimi Raikkonen. The German, who will finish the year third in the Drivers' Championship, has 266 points to the Finn's meagre 135, leads 15-3 in qualifying, and has scored 13 of Ferrari's 15 podium finishes this year - including, it almost goes without typing, all three of those feet-threatening victories.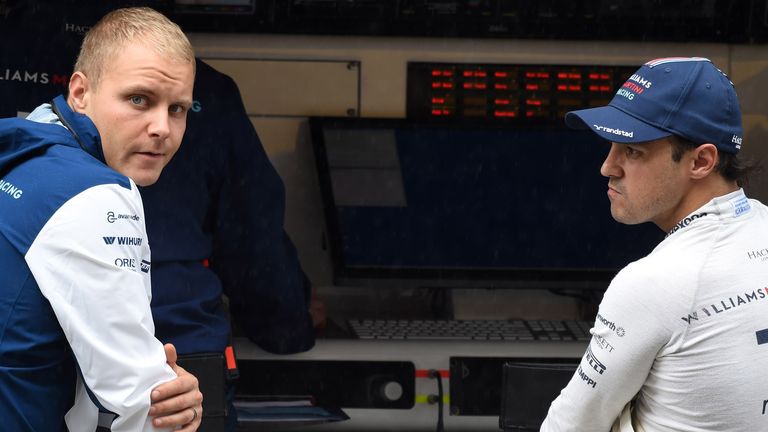 For the second successive season, Williams will finish third in the Constructors' Championship - a commendable achievement for a team who reckon they work with a third of Ferrari's budget.
The battle between Valtteri Bottas and Felipe Massa has been unexpectedly tight throughout the year but results over the Brazilian GP weekend appear to have swung the argument decisively in the Finn's favour. He now holds an unassailable 10-8 head-to-head advantage in qualifying and only victory for Massa, coupled with a DNF for Valtteri, can see Bottas overtaken by his team-mate in the final standings for the year. Of more pressing concern for Bottas therefore will be his external fight with Raikkonen. Just one point currently separates the two Finns in the Drivers' Championship, with Bottas hanging on to fourth place by the slenderest of margins ahead of the season decider.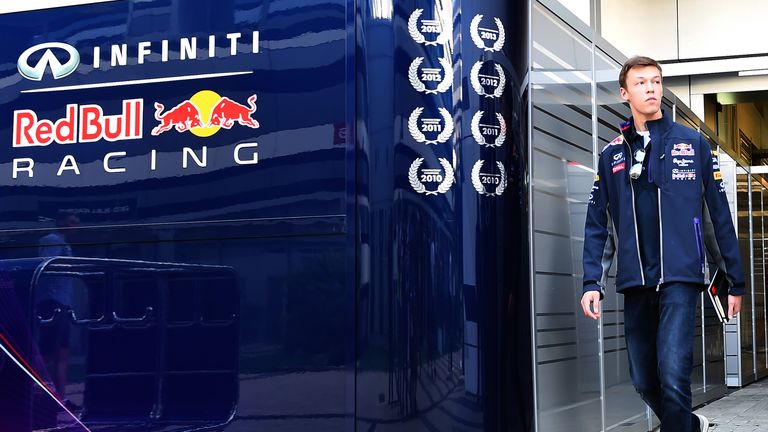 With all the positions settled in the top half of the Constructors' Championship, Red Bull are certain to finish fourth in 2015. However, unless Abu Dhabi delivers a considerable surprise, the season will close with Red Bull winless for the first time since 2008. 
Far more intriguing is the fight between their drivers. Although Daniel Ricciardo leads Daniil Kvyat 11-7 in qualifying, despite the Russian being on top in the last two Saturdays, it's Kvyat who leads in the championship - by 94 points to 84. Ricciardo has suffered the bulk of Red Bull's unreliability this term and was handicapped by playing guinea pig with Renault's new upgraded, but lacklustre, engine in Brazil. He also claims to be unperturbed about the prospect of being out-scored by his team-mate in such an uncompetitive year for Red Bull. But these things always matter to an F1 driver and a defeat, regardless of the mitigating small print, would be a permanent stain on his reputation.
Watch the Abu Dhabi GP live on Sky Sports F1. Race-show coverage begins at 11:30am on Sunday with lights out at 1pm. Watch all three days of the Abu Dhabi GP for £10.99 on NOW TV. No contract.