Jenson Button brands McLaren's Belgian GP an 'embarrassment'
Button and Alonso only ahead of the two Manors; Briton suffered from lack of battery power; Alonso still committed to McLaren-Honda
By William Esler
Last Updated: 27/08/15 9:32am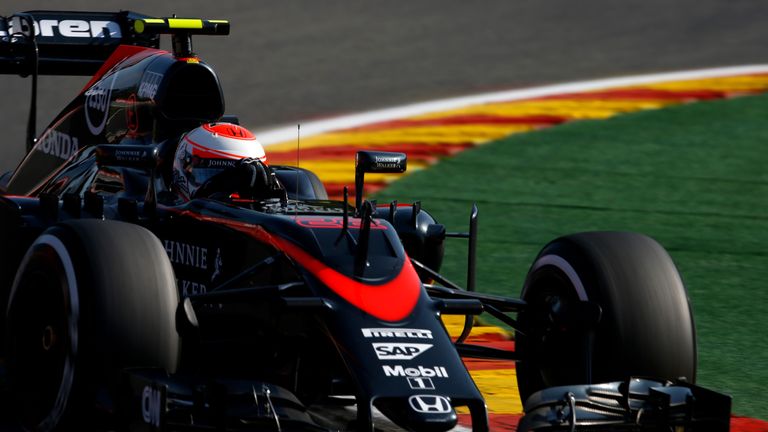 Jenson Button has branded McLaren's Belgian GP an embarrassment after they languished at the back of the field.
Such was the team's lack of pace that both Button and team-mate Fernando Alonso were actually classified behind Sebastian Vettel who retired from the race after a tyre failure on the penultimate lap.
With the McLaren-Honda far from the quickest car when everything is working, Button's problems were compounded further by a lack of battery power, worth around 150 bhp.
"We had deployment issues. It wasn't deploying as it should and it wasn't recovering as it should, so basically I did the straights with no deployment, so immediately after the top curve at Eau Rouge it would cut so I did the whole straight with just a petrol engine," Button told Sky Sports F1.
"So yeah that made it a little bit tough out there, it was pretty embarrassing to be fair. I was just driving round, the last eight laps were interesting, the guys that were lapping me I was able to have a grandstand view of their race which was the only bit that was fun."
However, even without those issues, Button doesn't think the race would have been any more enjoyable.
"The pace isn't good anyway, as you can see with Fernando, but when you don't have any deployment on the straights it is a lot of power these days. I was basically just driving around and keeping it on the black stuff," he added.
Asked if he was still enjoyed the sport he replied "today, no," before backtracking slightly adding "yesterday qualifying was awesome and I enjoyed driving the car, but today no."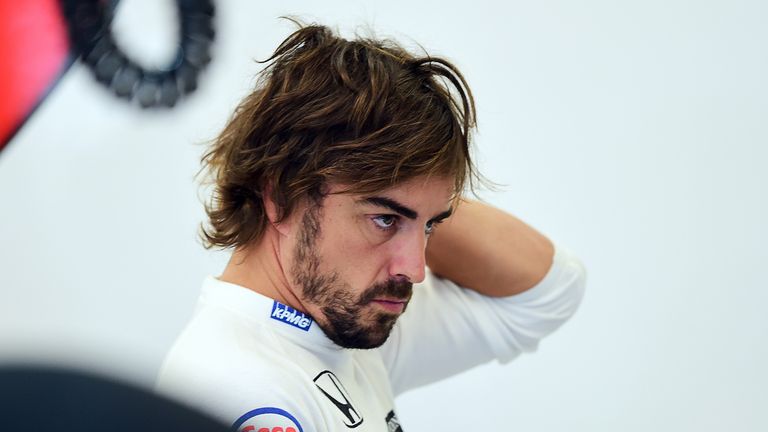 In the sister car, Alonso was similarly downbeat about McLaren's Spa weekend.
"It was tough, a painful weekend to be honest. We were not competitive and we did a good start from P20 to P13 or 14 and that was the only joy of the race – the start and the first lap," the Spaniard told Sky Sports F1.
"After that we dropped to our natural position, we kept running there, but at least we finished with both cars so hopefully we get some information for the next races. I think Monza will also be a tough weekend, but then will come some better races and we have to maximise those opportunities."
However, despite the disappointment, Alonso insists he is still dedicated to McLaren after being spotted talking to his former engineer Paul Monaghan at Red Bull, who are being linked with a switch to Mercedes power.
"No, I am committed to McLaren-Honda," he said. "I was with Paul talking about a very different matter, about a little boat that he is doing up and he needs some Honda engines for the boat."