Williams hope race-winning car will persuade Valtteri Bottas to stay
Finn staying at Williams but new deal is only for 2016 season
By William Esler at Monza
Last Updated: 09/09/15 1:15pm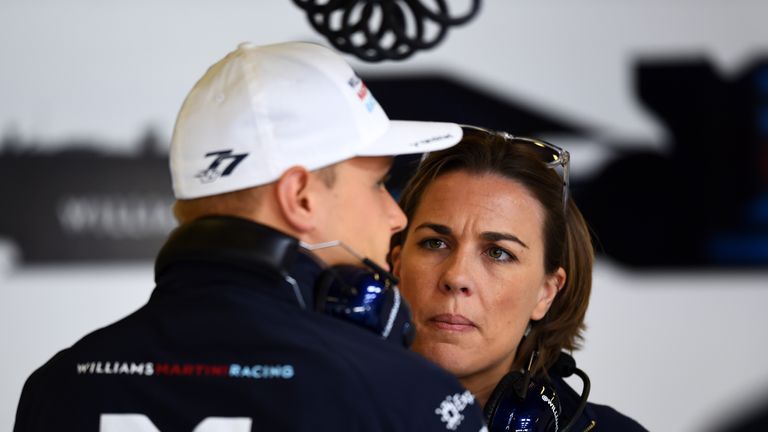 Claire Williams says Williams must deliver a race-winning car if they are to persuade Valtteri Bottas to stay for 2017.
The Finn has re-signed with the team for 2016 alongside Felipe Massa, but speculation linking him with Ferrari continues and Kimi Raikkonen's new deal at the Scuderia only runs until the end of next year.
Agreeing only a one-year deal, something Bottas' existing contract gave Williams the option of doing, suggests that the two parties were unable to agree a longer deal. But the deputy team principal still hopes the former GP3 champion will stay for the foreseeable future.
"He has signed for 2016, it would be lovely if we could get him here for longer, but that is down to us," Williams said.
"We have to give him a car that he deserves to show his talent and he can win races in. I'd love it if Valtteri was with the team throughout his whole career as he is such a great talent, but it is for us to make sure we give him the car."
Bottas was seemingly overlooked for the Ferrari drive because the Scuderia were unwilling to buy him out of his deal at Grove and Williams gave little away about the negotiations.
"I think it is no secret that Ferrari have been looking at Valtteri but, fortunately, we were able to keep him here which is the best outcome for us," she said
"I'd rather not go into details of our conversations with Ferrari went. I'd love to sit here and tell you exactly how they went, but I won't. We got what we wanted out of it so we are pleased."
Pressed further, Williams said it would be near impossible to place a value on Bottas had they wanted to sell him to Ferrari.
"Not really no. Why would you?," she said when asked if they had been tempted to cash in.
"I don't think you can put a prize on someone like Valtteri. Valtteri is such an intricate part of our transformation. He's been with the team for six years now, everyone knows the talent that he has and not just from a driver perspective.
"He brings the full package that when we are talking to shareholders and partners we are telling them and have been telling them that Valtteri is part of our long term plans. To change that because he is no longer part of it and go back to everybody that we have said he is a part of it, you can't really quantify that in terms of money that you could potentially get back."