Russian GP: Max Verstappen lauded for 'outstanding' Sochi F1 drive
By James Galloway in Sochi
Last Updated: 04/12/18 5:35pm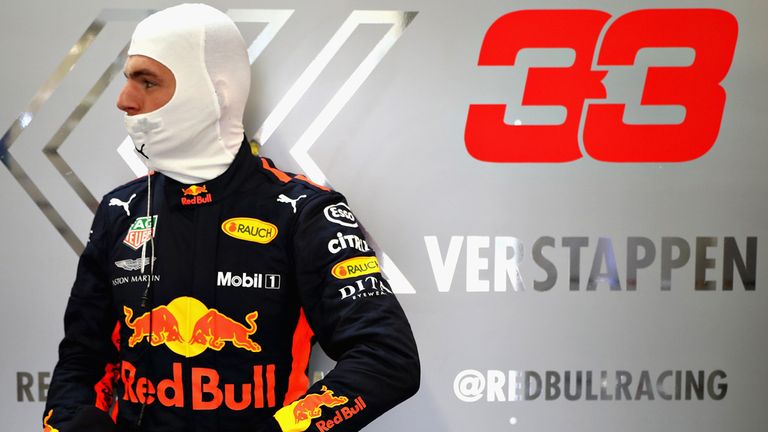 Max Verstappen delivered the "most outstanding" early surge through the field that F1 has "seen for a long time" at the Russian GP, according to Christian Horner.
Verstappen celebrated his 21st birthday on Sunday and produced the drive of the day at Sochi to storm from 19th to fifth - hitting his pre-weekend target after grid penalties for Red Bull had been confirmed.
Report: Hamilton wins to close on title
Verstappen wants four titles by 30
The highlight was a scintillating opening eight laps when Verstappen overtook 14 cars despite starting on the slowest tyres available, the softs.
And his team boss has lavished praise on the Dutchman's performance.
"The opening laps were mega. 21st birthday today and he drove like a veteran," said Horner.
"By the time he got to lap seven he's in P5. It was one of the most outstanding first few laps we've seen for a long time.
"He was very assertive and it looked like the start of a wet race, the way he was able to pass cars inside, outside very quickly and very efficiently."
Despite his attacking start, Verstappen appeared to take little life out of his tyres and, incredibly, led race as early as lap 19 once the front-runners pitted.
He then maintained the lead all the way to lap 42 and his mandatory pit stop despite the leading Mercedes having fresher tyres behind him.
He eventually finished fifth, 50 seconds ahead of team-mate Daniel Ricciardo who sustained car damage on the first lap.
"He's driven some great races," said Horner. "This was an attacking race and he led from lap 14 all the way to lap 42 and he was able to manage the tyres extremely well.
"It's just a shame we had to stop!"