Russian GP driver ratings
There was controversy on track in Sochi but also several superb performances. But who gets top marks?
By Matt Morlidge and Pete GIll
Last Updated: 04/12/18 5:30pm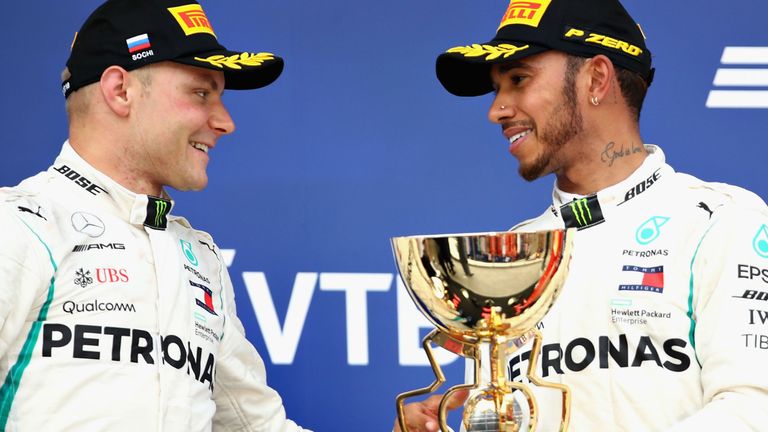 That's five victories in six for Lewis Hamilton, but as the Englishman said after the race: "It's definitely the win on my list of wins that l am least proud of."
It's not often Hamilton has been second best at Mercedes this season but despite beating Valtteri Bottas in every Sochi practice session as well as Q1 and Q2, he was out-qualified for the first time since July after making a critical mistake on his final lap of the session.
It's not like Hamilton was well off the pace or didn't impress in the race - he nearly passed Bottas at the start, was close to him throughout, while his overtake on Sebastian Vettel was sublime - but he simply would not have got past the sister Mercedes without his team's instruction.
Hamilton's incredible form and consistency earned himself such a tactical order, and he would certainly rather be 50 points ahead in the title race rather than 43. But this was evidently hollow for a solemn championship leader, who will hope to pay his team-mate back later this year.
Rating out of ten: 8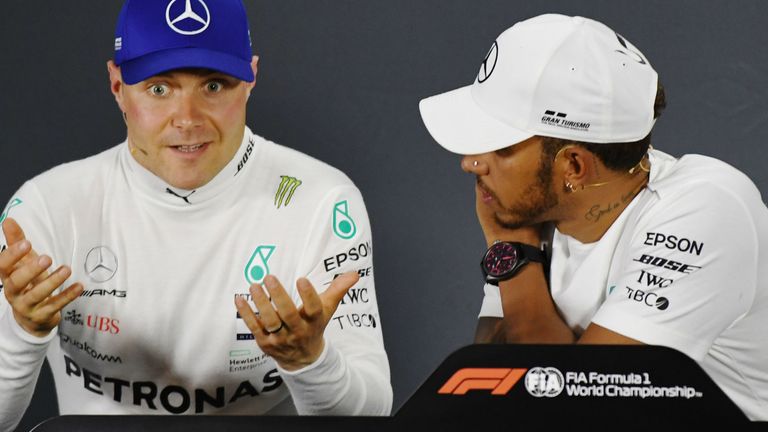 From Q3 to the chequered flag, Valtteri Bottas didn't put a wheel off line - and this should have been a much-deserved first victory of the season. But while he insisted to Sky F1 that "I was the winner this weekend", the record books won't show that and he finishes as the 'wingman' again.
Bottas has to be lauded for both his skills on the track - he still hasn't been out-qualified by a team-mate in Sochi - as well as his grace. There aren't many team-mates who would move aside so swiftly to put themselves into the jaws of a charging Ferrari and, though understandably downbeat, Bottas also handled himself well after the race.
"For the team it's always better that Lewis wins, that's how it goes," he said. "I took one for the team today and I'd take one for the team tomorrow."
But Bottas could also have put himself in a position where Mercedes had no choice but to let him win the race. He was only two seconds ahead of Hamilton despite his team-mate's battles with Vettel, and that small gap meant his team were always likely to prioritise their championship leader.
Rating out of ten: 9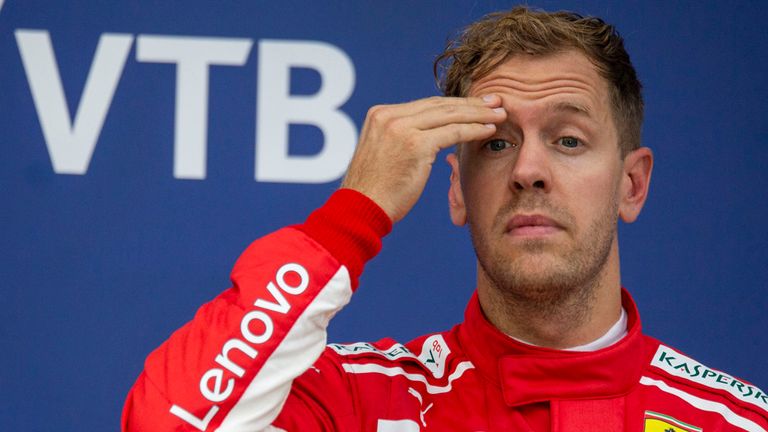 It wasn't so much that Sebastian Vettel was off-colour, but rather that his Ferrari team were so woefully, and surprisingly, adrift of Mercedes.
This was a team that were quickest in Russia last year, but Vettel finished half a second off pole in qualifying and even with a perfect lap, he insists he would only have been a couple of tenths closer. There wasn't too much more Vettel could have done in the race - he produced a storming getaway but couldn't get a tow, while his ultra-quick out-lap moved him ahead of Hamilton after the pit-stops - though he will have been disappointed in the manner he let his title rival back ahead.
Vettel staunchly defended on the straight but Hamilton said he simply "wanted it more" under-braking into Turn Four.
He may claim that his title hopes are still alive, but Vettel needs a dramatic improvement from Ferrari if he's going to even make a dent in Hamilton's advantage.
Rating out of ten: 8
Started fourth, had an anonymous race day, finished fourth. As Kimi Raikkonen might well say, Bwoah.
Rating out of ten: 6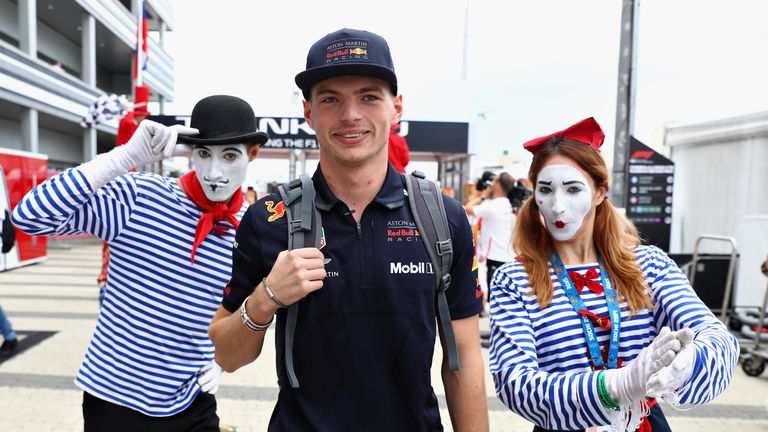 What a way to celebrate your 21st birthday. Max Verstappen was at his very best coming through the field in Russia, and had reached his pre-race target of fifth after just eight laps.
Fourteen places gained, and this on a track which was supposedly extremely difficult to overtake on.
Red Bull boss Christian Horner rightly said the Dutchman delivered the "most outstanding" surge that F1 has "seen for a long time". Verstappen is arguably the most naturally gifted and exciting racer to break through in the last decade, and the sport surely needs the Dutchman fighting at the front more often.
He wants four titles by the time he's 30; just give this guy the package and that goal certainly sounds achievable.
Rating out of ten: 10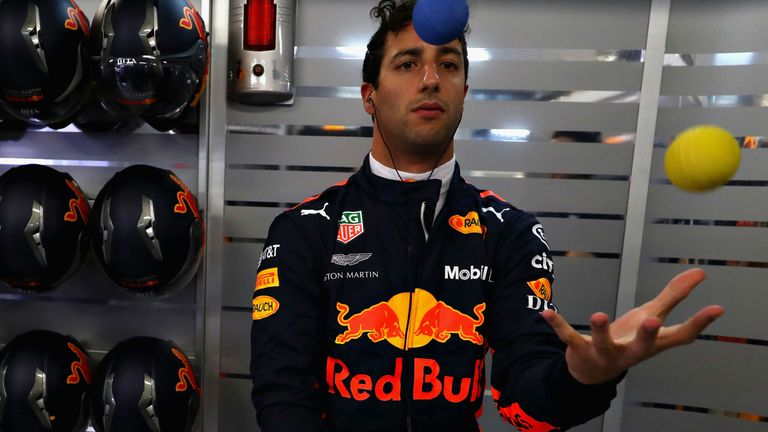 It's no surprise that Daniel Ricciardo's post-Monaco slump continued in Russia considering he started from 18th on the grid, but the Australian will have been disappointed that he didn't get to show off his overtaking abilities like his team-mate.
A poor start and subsequent run into debris denied Ricciardo that opportunity - a damaged nose cost him plenty of horsepower - and he finished more than half a minute behind Verstappen.
Ricciardo hasn't finished on the podium since a superb Monaco victory back in May propelled him into the championship race. That feels like an awful long time ago; he's now a whopping 172 points behind Hamilton.
Rating out of ten: 7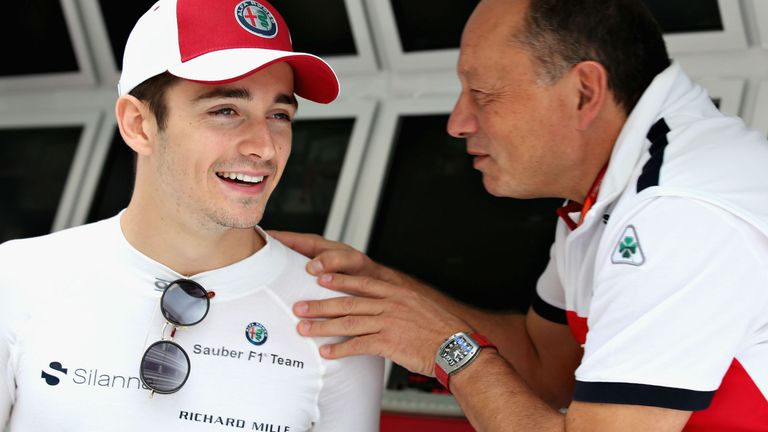 A huge performance from Charles Leclerc in Sochi. "Feels like a win, best of the rest for the first time this season," the youngster tweeted afterwards.
With a new floor on his Sauber working wonders, the future Ferrari driver took a deserved seventh place and finished less than 20 seconds behind Ricciardo - a remarkable achievement notwithstanding the damage done to the Red Bull.
Rating out of ten: 10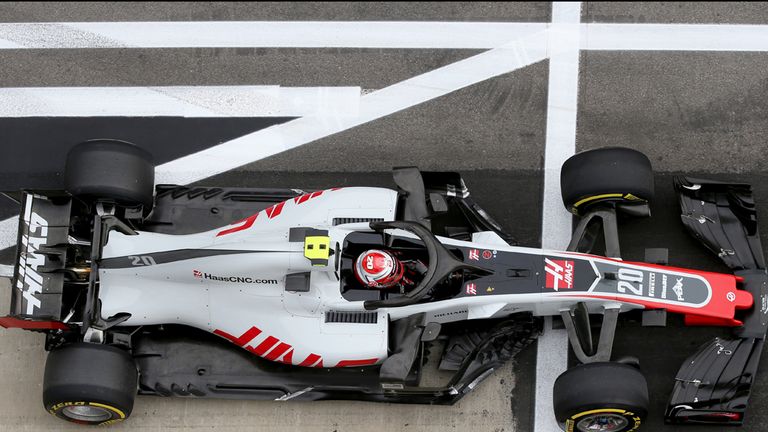 A very impressive weekend from Kevin Magnussen, who equalled his best Saturday result of the season by qualifying fifth in Russia. It was the first time Magnussen had out-qualified Romain Grosjean since the summer break, finishing half a second ahead of his Haas team-mate.
The Dane will therefore be slightly bemused that he didn't have the pace to battle for 'best of the rest' in the race, losing his battle with Charles Leclerc, but he did put up a fine defensive display to hold off the Force Indias.
"Keeping the Force Indias behind was the maximum we could do," said Magnussen, who is at least now seventh in the Drivers' Championship.
Rating out of ten: 8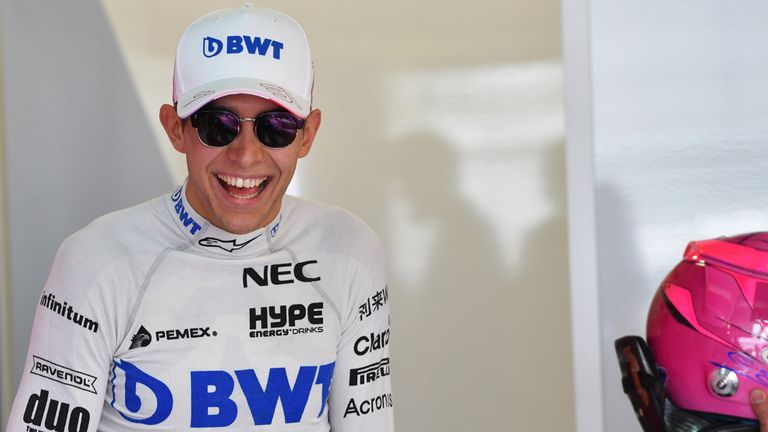 Ninth for Esteban Ocon was at the lower end of Force India's forecasts for race day, but at least the race was well managed by the team's pitwall and drivers.
"The team swapped positions [with Sergio] to give us each a chance to attack Kevin Magnussen but it was very difficult to overtake, even with a longer DRS zone," Ocon explained afterwards.
As for the future, it looks increasing likely that Esteban will be taking a sabbatical in 2019, an abdication which will be very much F1's loss.
Rating out of ten: 7.5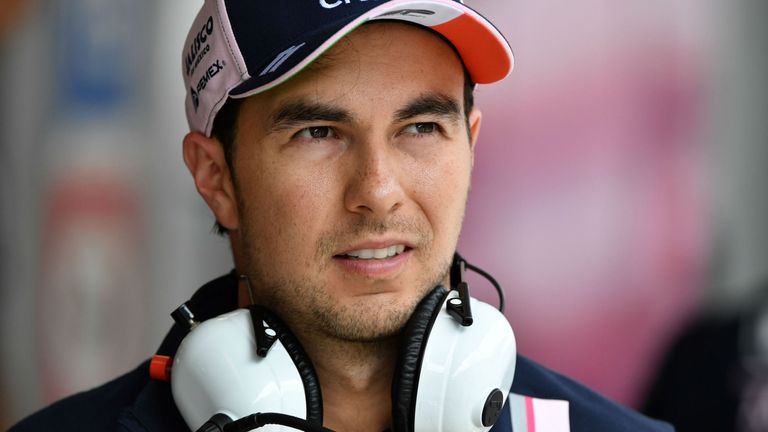 Sergio Perez was chomping at the bit to get a chance to attack Magnussen, claiming he was being held up by Ocon, so when Force India ordered the swap-around there will have been fears in the Haas camp that an attacking barrage was on its way.
But Perez barely even got within DRS range of Magnussen's car, and gave the place back to Ocon soon after.
"It's a bit disappointing not to maximise the points we could have scored," said the Mexican, who now trails Ocon 12-4 in qualifying for the season.
Rating out of ten: 7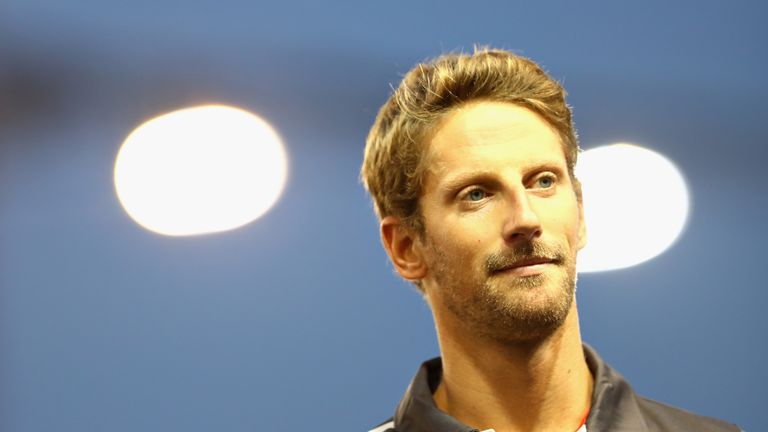 While Romain Grosjean has had a hot and cold 2018 season, and his Sochi weekend never really warmed up: a lukewarm ninth in qualifying (four places behind Magnussen) was followed by a rather tepid and uneventful race that yielded little in terms of progress.
"I was very disappointed with that," said Romain. "I thought I drove a good race…Then I realised I was only P11." Still, the big news of the week was Romain's contract extension for 2019.
Rating out of ten: 6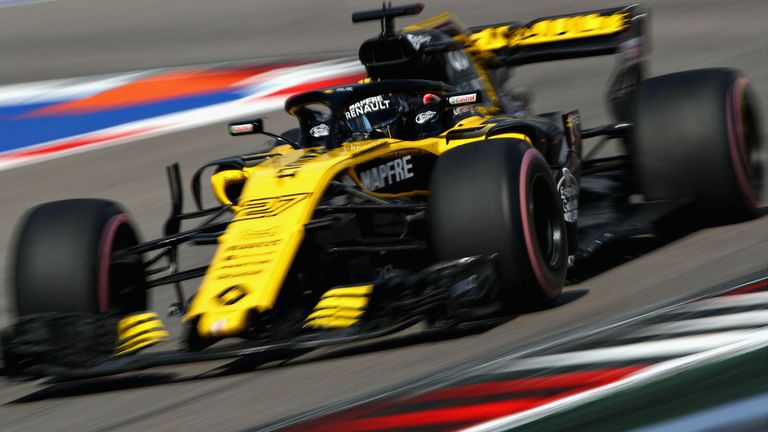 A quiet weekend for Nico Hulkenberg, as Renault just didn't seem to have the pace.
They opted against taking part in Q2 for tyre strategy - though they may have been struggling to make the final shootout anyway - and while Hulkenberg was running up in seventh after an impressive opening stint on the softs, he wasn't able to make up ground after his pit-stop.
"Overall a weekend to put behind us," said team boss Cyril Abiteboul.
Rating out of ten: 6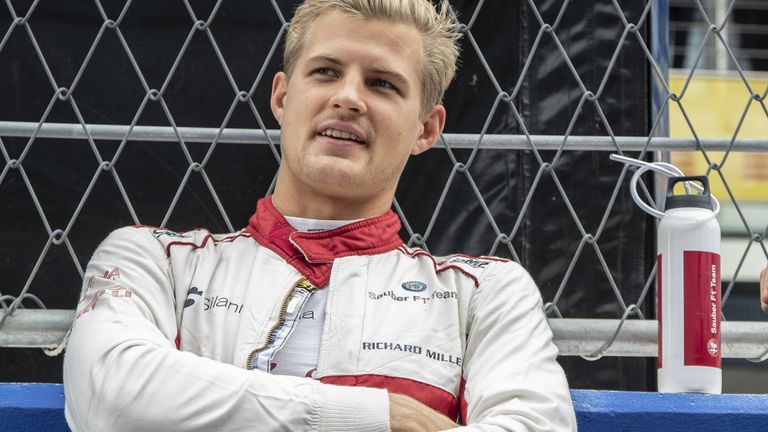 No matter what Marcus Ericsson does over the final half-a-dozen races in 2018, his efforts are likely to be filed as 'too little, too late' following confirmation he won't be driving for Sauber next year.
Typically, the Swede was solid but not spectacular in Sochi - although he made it through to Q3, that was principally the result of five drivers sitting out Q2. Sauber's attention instead may have been drawn to the results of Friday morning practice when Antonio Giovinazzi, Ericsson's 2019 replacement and his P1 stand-in, out-paced Leclerc.
Rating out of ten: 6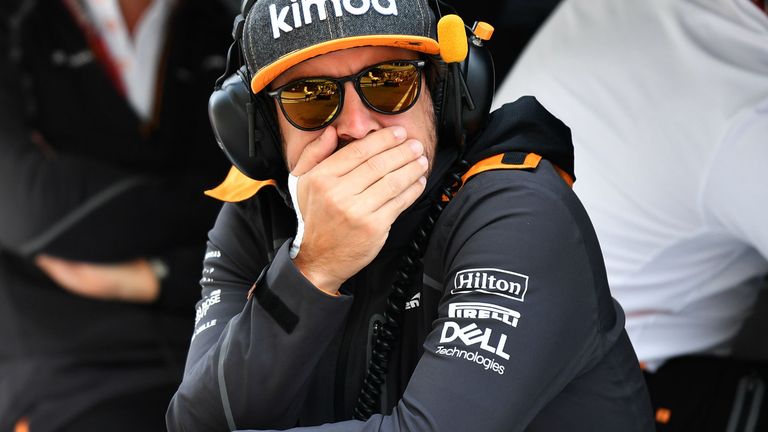 It's such a shame that Fernando Alonso looks likely to be scrapping for places outside the points for the rest of what is almost certain to be his last F1 season.
McLaren were comfortably the ninth-fastest team in Sochi but even with an engine penalty Alonso kept his record clean over Stoffel Vandoorne. He hasn't been out-qualified this season, and also hasn't finished behind his team-mate in a race both drivers have finished.
Alonso did produce a few amusing quips on team radio at least. When he was told of the race situation and who was around him, the Spaniard replied: "Yes mate, I'm 15th. I don't care."
Rating out of ten: 6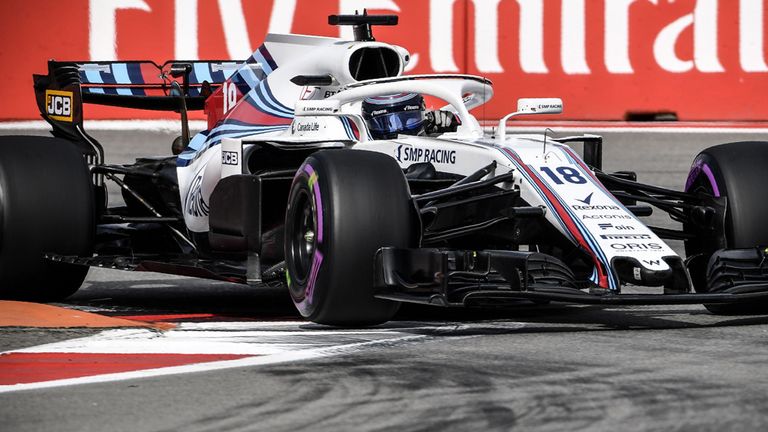 Saddled with the worst car on the grid, the two Williams drivers have been in an exclusive fight with each other all season long and it was Lance Stroll who lost out this weekend in Sochi in qualifying before finishing ahead on race day. Beyond that, there's not much to report.
Rating out of ten: 6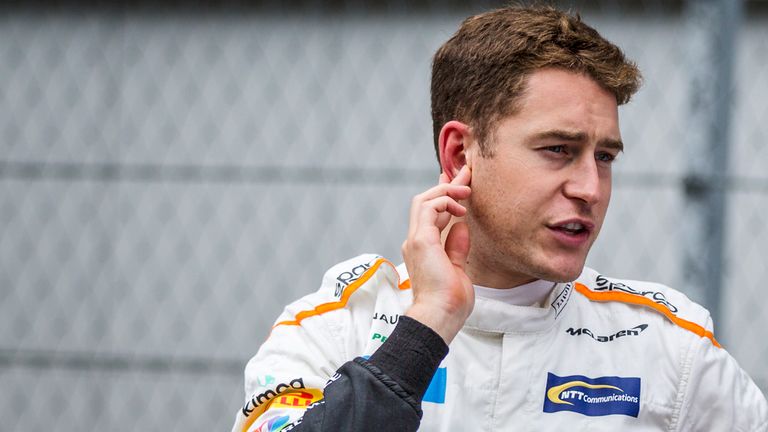 No driver has been out-qualified by a team-mate in every session of the season since Nelson Piquet Jr in 2008, but Stoffel Vandoorne is getting awfully close to that unwanted record after slipping 16-0 behind in Russia. How fitting that they share the same team-mate in Fernando Alonso…
This was another disappointing weekend for Vandoorne, who looks likely to be in another racing series next season.
Rating out of ten: 5
What an odd weekend for Carlos Sainz.
After both Renaults sat out Q2 in order to guarantee a free choice on tyre choice for the race, Sainz took an almighty whack at the second corner - "the floor and side of the car was destroyed" - but opted to stay out on track in order to "to try and help the team with the strategy, holding back the other midfield cars as much as possible."
All's fair in love, war and F1, of course, but even still.
Rating out of ten: N/A
Sergey Sirotkin described his home grand prix as his "most painful race of the year". Perhaps that's because he had a rare source of hope in Sochi, starting from 13th on the grid, before finishing as the last-classified driver.
"From the start, every single bit went wrong for us," he added.
Still, he does now hold an impressive 10-6 advantage over Stroll in qualifying despite spinning on his final lap, and looks likely to be retained by Williams for next season.
Rating out of ten: 6
Did not finish...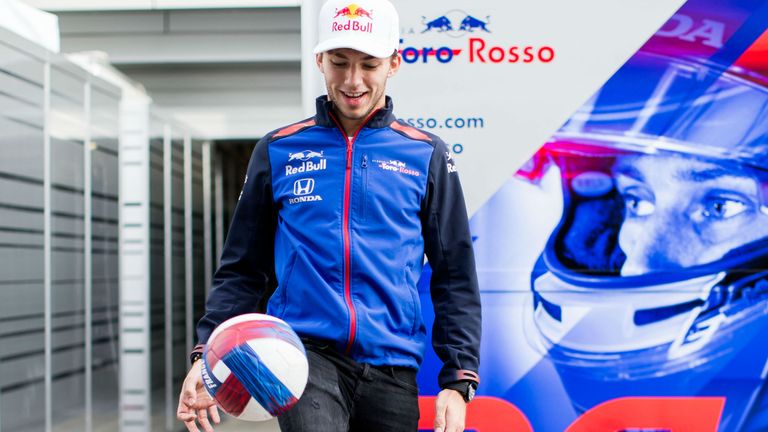 A wasted weekend for Pierre Gasly, who was already taking engine penalties before noticing a brake issue at the start of the race. Three laps in, his afternoon's work was over.
It was, however, a poor start from the Frenchman after stalling on the grid. He can't afford too many of those mistakes at Red Bull next season.
Rating out of ten: N/A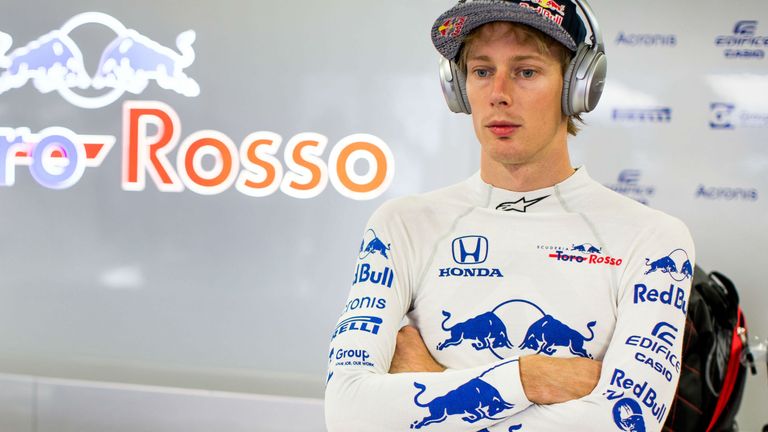 Toro Rosso have made it clear that Brendon Hartley's only hope of keeping his seat for 2019 is beating his team-mate over the final races. Unfortunately for Hartley, he was behind Gasly in Practice One, Practice Two, Practice Three and qualifying this weekend before a brake failure condemned his race to an early finish.
Rating out of ten: N/A
Sky Sports F1 is the only place to watch every Formula 1 Grand Prix, qualifying and practice session live in 2018. Get Sky Sports F1.
Comment below to get involved in the debate, but please adhere to our House Rules. If you wish to report any comment, simply click on the down arrow next to the offending comment and click 'Report'.