Daniil Kvyat pleased with how he has been performing despite run of tough races
"I know what was happening, I know what the potential was," says Russian, who has not scored a point for five races
By James Galloway in Sao Paulo
Last Updated: 25/11/14 5:55pm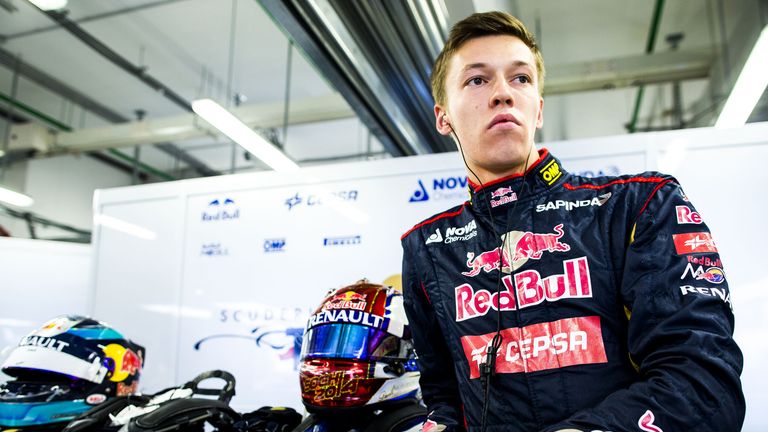 Red Bull-bound Daniil Kvyat says he is taking heart from the strong potential he believes he has shown in recent races, and not the final results, having failed to score a point since August.
The 20-year-old Russian has undoubtedly impressed in his first year of F1 at Toro Rosso following his swift graduation from GP3 with his acclimatisation to the top level earning him an immediate promotion to the senior Red Bull team for 2015 to replace World Champion Sebastian Vettel.
However, while Kvyat scored points in each of his first two grands prix, he has finished in the top ten on only three more occasions since with the last two of his season haul of eight points coming back at the Belgian GP in August. In contrast, more experienced team-mate Jean-Eric Vergne, who is currently fighting for his F1 future, has collected 11 points since Spa.
But of the back of a problematic Sunday last weekend in Austin, Kvyat still believes things are going in the right direction.  
"They were difficult races, but you have to look into the potential that we had," the Russian said at Interlagos on Thursday. "It's especially important to do when you're not fighting for the championship so the points standings are a bit secondary in the second part of the championship.
"I know what was happening in the races, I know what the potential was, what the potential was in Austin for example, and I was very angry with everything with all the circumstances straight after the race finished and an hour after it.
"Then it kind of changed and so I was just looking at all the positive things and I don't care what other people think and say. The most important thing is what I know I can achieve."
Kvyat, who dropped to the back of the starting grid in Austin owing to a partly-served ten-place grid penalty for the use of a seventh engine this season, reckons he could have beaten Fernando Alonso to sixth in the race had a multitude of issues not intervened.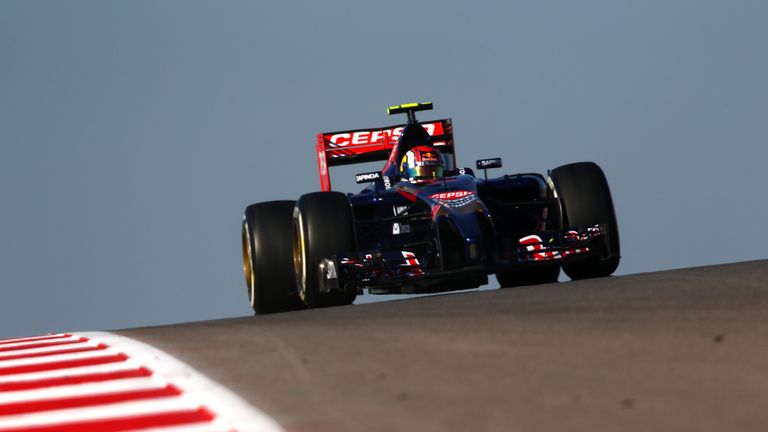 "We had many, many problems in Austin in the race. I had no battery, I was always having power reductions on the straights and I couldn't overtake people," he explained.
"In the straights I always had to invent something different to overtake them, like with Kimi [Raikkonen]. When I came to Grosjean once again I had no top speed and the debris came out of his car – I don't know, maybe he has a special button or something like that! – and I lost 40 points of downforce or something like that and we had to pit immediately.
"It was a big shame because my tyres were fresh and my aim was Alonso in the race, we could have gone for it. We were definitely on the way to finishing in front of Vettel, but it's also a matter of how fast I would get rid of those slower cars. So with no battery it was hard, but I think it wouldn't have been a problem."
Although Kvyat, who was confirmed over a month ago as Daniel Ricciardo's partner at Red Bull for next season, admits his thoughts have at times inevitable started to wander to 2015, he is focused on a strong end to his maiden campaign.
"Of course you think about it sometimes, I do think about it, but when I'm on the track and working I'm always working for Toro Rosso, giving my best and that's the only thing I'm really focused on," he insisted.