Austrian GP 2016 driver ratings
High scores and high praise for Button, Verstappen and Wehrlein as the Red Bull Ring serves up an absolute treat
By James Galloway and Matt Morlidge
Last Updated: 13/07/16 4:19pm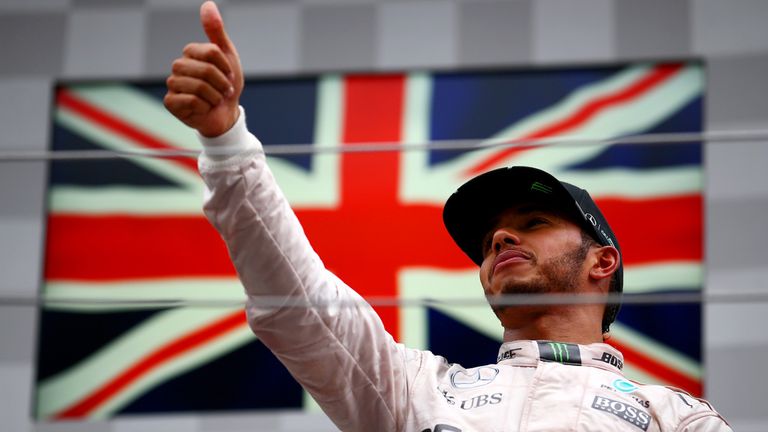 So, Lewis Hamilton has finally cracked the Red Bull Ring - but surely not in the manner he would have expected after expertly controlling the first stint of Sunday's race from pole.
From the hunted to the hunter as the strategy wheels turned, the world champion's late pursuit of Nico Rosberg ended badly for the title leader, with the threat of an unwanted Mercedes team orders crackdown to come, and it's hard to disagree with Fleet Street's assessment that Hamilton comes away from Austria with the psychological edge in the title race, if not the points lead yet.
It would have been interesting to see which way the weekend would have gone had Rosberg's impressive Friday form not been checked by Saturday morning's suspension failure and gearbox change, but it was Hamilton who clearly mastered the tricky conditions of qualifying.
His half-a-second Q3 advantage over the sister Mercedes represented one of the laps of the season. It's three race wins from four now for the defending champion and title favourite heading to Silverstone.
Rating out of ten: 9.5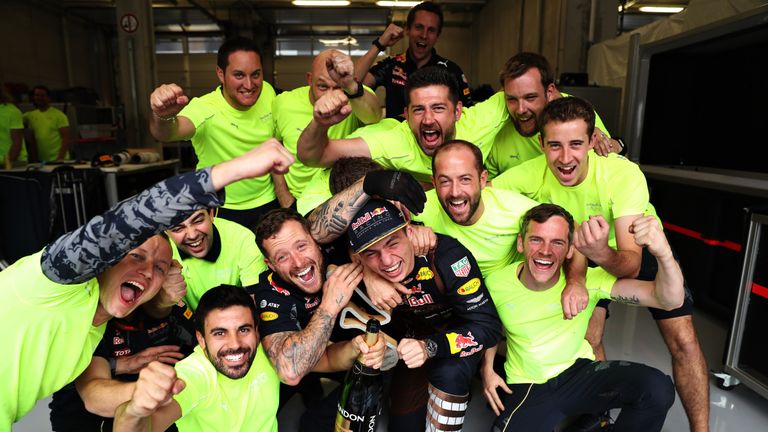 It may not have been as spectacular as Barcelona, but Max Verstappen's drive at an unfavourable Red Bull circuit was just as impressive.
The Dutchman started down in eighth but quickly passed his team-mate to rise through the field. Red Bull anticipated a two-stop race but the cooler conditions and Safety Car gave Max the chance to display his tyre management skills once again, lasting 56 laps on the soft rubber.
When Mercedes came in for their second stop, Verstappen briefly held the lead but couldn't hold on with tyres that Christian Horner admitted were "down to the canvas". Much like at the Spanish GP, Verstappen masterfully kept Kimi Raikkonen at bay and was once again in prime position to capitalise on a Merc implosion. It may have only been second on this occasion, but that's still Red  Bull's first podium at their home grand prix.
His qualifying performances still need to improve, but such racecraft at the age of 18 is remarkable.
Rating out of ten: 9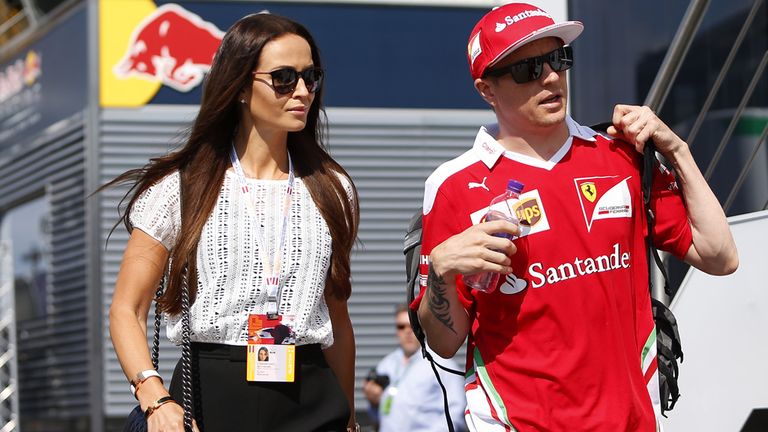 If the run of races before the summer break prove pivotal to Kimi Raikkonen's hopes of earning a contract renewal, then a fourth podium of 2016 was a solid result - even if both team and driver were again left disappointed by how their weekend panned out.
Sebastian Vettel's grid penalty meant Kimi was going to be their lead runner for the start of the race, but he made life slightly harder for himself by being outqualified by Jenson Button's McLaren. Still, he was up to second by lap seven and running steadily enough, although pitting just one lap after Hamilton despite being on harder tyres was a setback.
Undercut by the Red Bulls, Raikkonen then lost touch as he followed Daniel Ricciardo for 25 laps. Once ahead, he caught the one-stopping Verstappen at a rate of knots and reckoned he would have overtaken the Dutchman had the yellow flags not been out on the final lap. Third was good, but was it good enough?
Rating out of ten: 7.5
Oh, what might have been for Nico Rosberg. For the 276 laps the German has led this season, he has been pretty much faultless. For 70 laps in Spielberg, he was supreme. But though Rosberg has earned the respect of the paddock and beyond with his cool head on track and articulate, considered demeanour off it - he let himself down on both counts on Sunday.
The championship leader was in the wrong on the last lap, there's no two ways about it. Brake issue or not, Hamilton left plenty of room for Rosberg to make Turn Two comfortably but it seemed as if he didn't even try to avoid contact. His team-mate is a master of firm but fair overtaking and Rosberg was perhaps trying to get his own back for Canada 2016 and Austin 2015 here. But while Hamilton makes sure his moves are wheel face to wheel face, this was bodywork contact and Rosberg paid the price.
His championship lead is now down to just 11 points and Hamilton, down and despondent pre-race and surely facing a future grid penalty, has the upper hand once again. He sensed weakness on lap 71 in Austria, and one suspects he senses the same fragility in this title race.
Rating out of ten: 7.5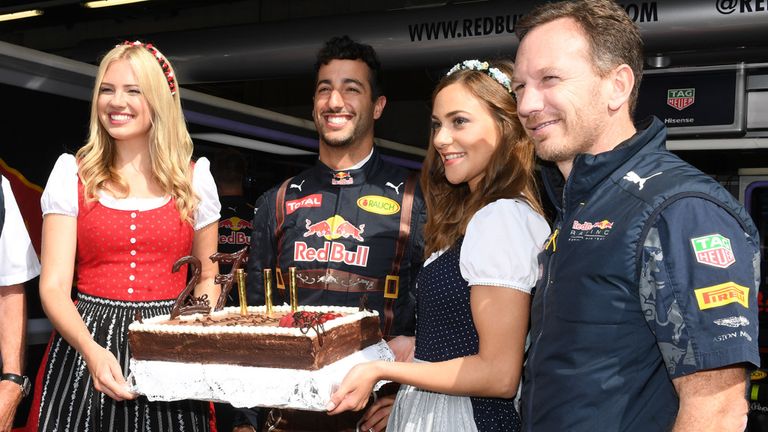 "A bit disappointing" was how Daniel Ricciardo summed up his race and it's hard to disagree with that assessment. Fifth place on a track Red Bull weren't expecting much from was far from terrible, but Verstappen's surge to second place in the sister car ultimately showed what was possible.
Red Bull's teenage star may still not be able to outqualify his elder team-mate - the score is now Ricciardo 5 Verstappen 0 - but is giving the three-time race winner a consistent challenge on Sundays. Overtaken by his team-mate on lap one, Ricciardo had fallen eight seconds behind Verstappen by the time he was passed by Raikkonen and bailed out of a one-stop strategy with 13 laps to go.
Just 16 points now separate the two Red Bull drivers in the championship. Game very much on.
Rating out of ten: 6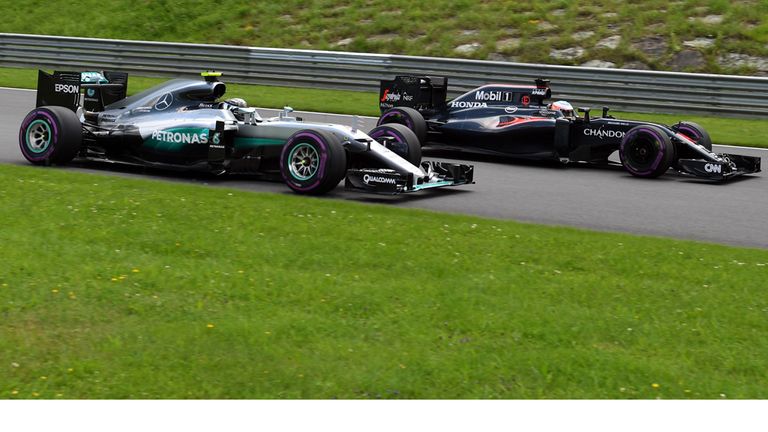 "Jenson Button claimed sixth position in today's Austrian Grand Prix with perhaps the most convincing display yet of the burgeoning pace of the McLaren-Honda partnership." The glowing praise in McLaren's post-race debrief said it all. That Honda partnership hasn't brought much good times over one and a half seasons, but this was undoubtedly a high point.
Button made the most of the changing conditions on Saturday but despite overtaking a Force India off the start come Sunday, second place was never going to be held for long. The Brit did his best work in the second half of the race, overtaking on the straights despite McLaren's obvious power problems.
"The cars that beat us are all much quicker than us," he told Sky F1. "To beat Williams, Haas, Force India - it's a good day." A fantastic Saturday and Sunday - this is exactly the type of performance that may grant him another year in Woking. We could find no fault in his weekend's work. 
Rating out of ten: 10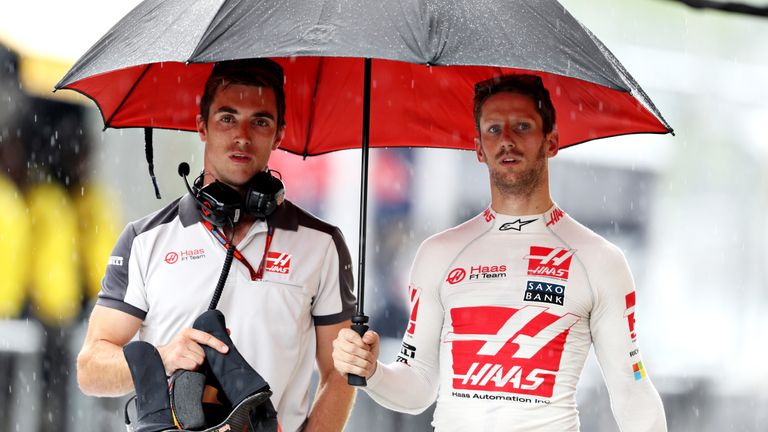 There was more than something a little Melbourne-esque about Romain Grosjean's stealthy rise to seventh place in Austria as he ended Haas's four-race points drought.
The early stages of the race hadn't appeared to bode too well, as he was overtaken by Fernando Alonso, but a 26-lap opening stint on supersofts turned out to coincide perfectly with the mid-race Safety Car. A five-second time penalty for speeding on his way through the pits threatened to counteract that good fortune, but Grosjean raced hard and well from there with Sergio Perez's late crash behind confirming him in seventh.
Rating out of ten: 8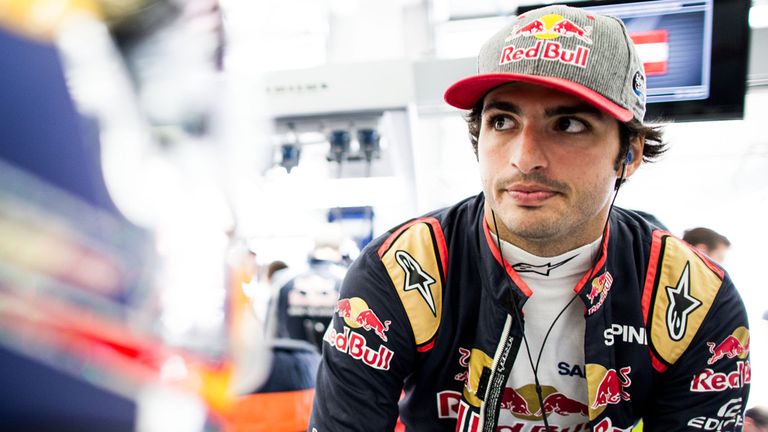 Reliability issues may have hampered his qualifying but Carlos Sainz seems to relish fighting through the field. If the Spaniard earned the plaudits for scoring points from the back in Canada, eighth from 15th here should be similarly lauded.
Sainz was in the top 10 soon after lights out but stopping before the Safety Car plunged him back into the lower pack. A fantastic final stint on the soft tyre was crucial for his team, and his stock just continues to rise in 2016. Martin Brundle suspected on Sky F1 that Ferrari would only consider dropping Raikkonen for a rising star like Sainz, so Red Bull's recent contract renewal may have been perfectly timed after his latest display.
"We just need to make sure we have better Saturdays in order to start races further up the grid and fight for more points," a confident Sainz said.
Rating out of ten: 9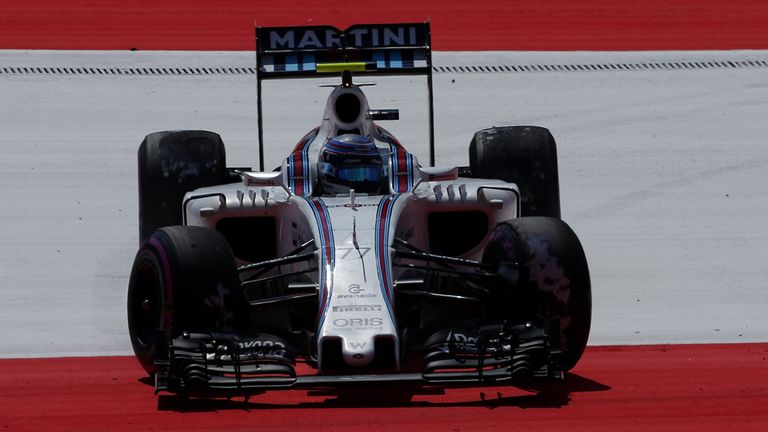 Williams were all tyred out by the end of the Austrian GP with race-long graining issues meaning Valtteri Bottas ended up where he finished the first lap - ninth.
A wet-dry track in qualifying followed by a sharp dive in temperatures for Sunday was just about as bad as a combination as it could get for Williams, meaning the FW38 probably never got to show what it was truly capable of around the 'Ring. For Bottas, widening his qualifying advantage over Felipe Massa to 7-2 underlines he remains their main man more often than not.
Rating out of ten: 6.5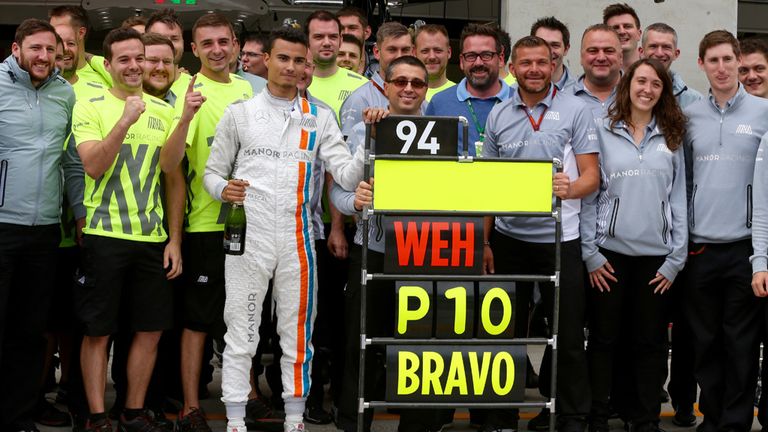 Perhaps this is why Mercedes rate Pascal Wehrlein so highly. Tipped for a Silver Arrows seat in the future, the young German produced the best drive of his Manor career so far to secure their first points of the season, and his first in the sport.
An F1 rookie, Wehrlein possesses more Red Bull Ring knowledge than most thanks to his DTM experience, and track temperatures helped Manor get the best out of their power-heavy machine. Twelfth in qualifying was one thing, fighting to 10th on his final stint completed his fine weekend's work.
It's clear he also knows a thing or two about the F1 rules too, after his risky reversing on the grid before lights out.
Rating out of ten: 9.5
And the rest...
The curse of 11th place strikes again for Esteban Gutierrez. That's now three times in the last five races the improving Mexican has finished on the cusp of the points as the wait for just his second F1 career top-10 result goes on.
After a troubled start to the season, Gutierrez's qualifying performances are certainly putting him in the ball park for points and Austria was the third time in the last four attempts he has got the better of Grosjean. However, that respectable grid position was undone when his VF-16 went into anti-stall at the start, losing him seven places from 11th. It was a decent recovery from there but, despite passing Alonso, he couldn't overhaul Wehrlein.
Rating out of ten: 7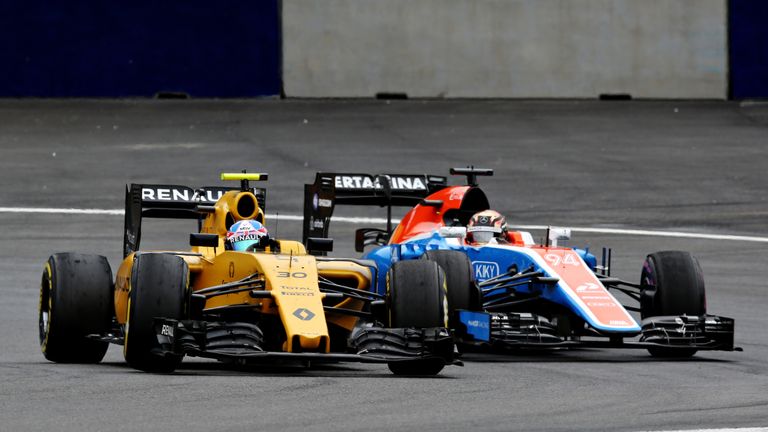 He's still waiting for his first F1 points but Jolyon Palmer finished ahead of his team-mate for just the third time in 2016, and 12th at the Austrian GP represents his best result since the season-opener.
The Brit felt he could have even made the points with a better pit strategy during the Safety Car period, although did benefit from Kevin Magnussen's five-place time penalty at the Dane's pitstop. Overtaking has been tough for Renault this season but Palmer managed to pass a Sauber in the closing stages and things are definitely on the up.
Rating out of ten: 7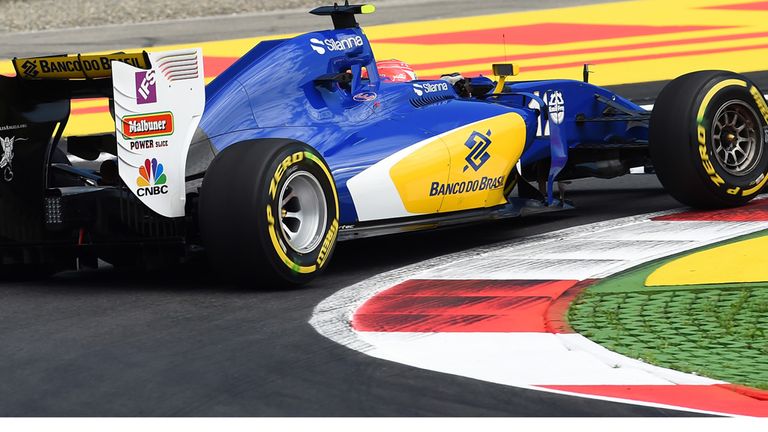 Felipe Nasr had commentators scratching their heads when he was suddenly seen running in seventh place as late as lap 38, having started from the back row. He had a mammoth 43-lap opening stint on soft tyres to thank for that, but the Brazilian did a decent job to hold quicker cars back for a number of laps.
An eventual 13th place may not have been so spectacular, but beating a Renault and his team-mate Marcus Ericsson, by seven seconds, was probably about still-pointless Sauber's maximum.
Rating out of ten: 6.5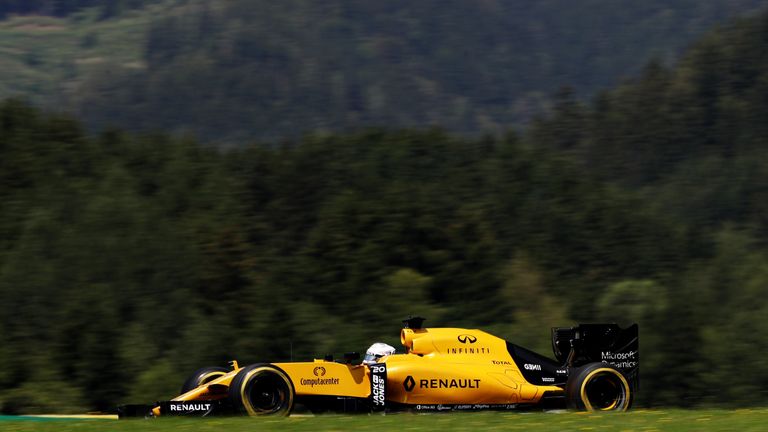 Kevin Magnussen cut a frustrated figure all weekend in Austria and has urged his Renault team to start working on the 2017 car as soon as possible. His ambition is admirable, but that's the last thing he should be worrying about while battling at the back.
Perhaps his mind was elsewhere when he blocked Wehrlein five times while battling for position, and he admitted the five-second penalty was fair. Not at his best.
Rating out of ten: 6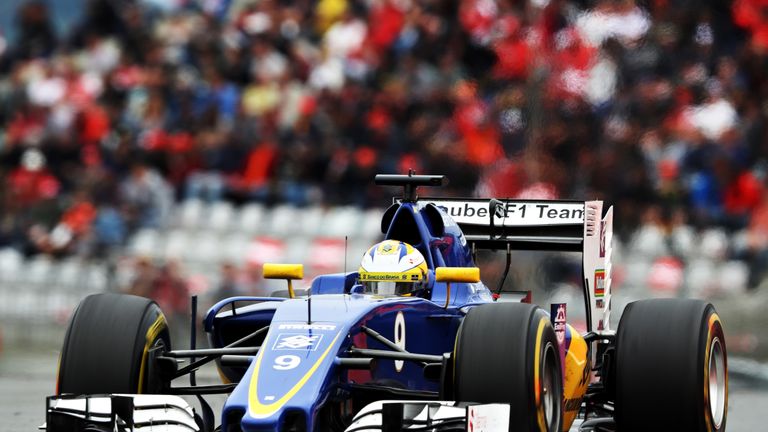 On another difficult weekend for Sauber, Marcus Ericsson pipped team-mate Nasr on Saturday to avoid the qualifying wooden spoon, but then struggled more over the race distance with the front tyres not working for him. "I think we just did not have the pace during the whole weekend," said the Swede, who only just held off Rio Haryanto.
Rating out of ten: 5.5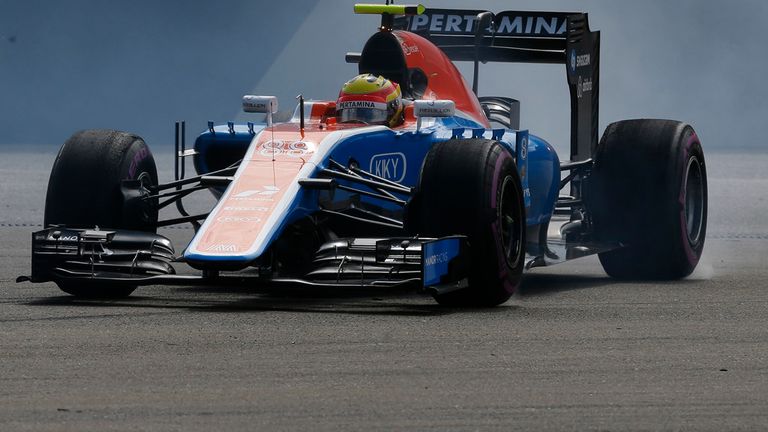 The potential of the Manor was obvious here but in fairness to Rio Haryanto, this is possibly the first weekend when Wehrlein's suspected superiority has been so obvious.
The Indonesian was catching Ericsson in the closing stages after an earlier electronics glitch, and was at least gracious in defeat to his team-mate - posting a congratulatory message on Twitter. Not sure Rosberg has delivered a similar message…
Rating out of ten: 5
Did not finish: Sergio Perez, Fernando Alonso, Nico Hulkenberg, Felipe Massa, Sebastian Vettel, Daniil Kvyat