Carlos Sainz to race in Russian GP despite high-speed practice crash
Toro Rosso driver given the all-clear by FIA after being released from hospital on Saturday night; Spaniard escaped injury after high-speed practice crash in Sochi
By Sky Sports Digital
Last Updated: 11/10/15 10:37am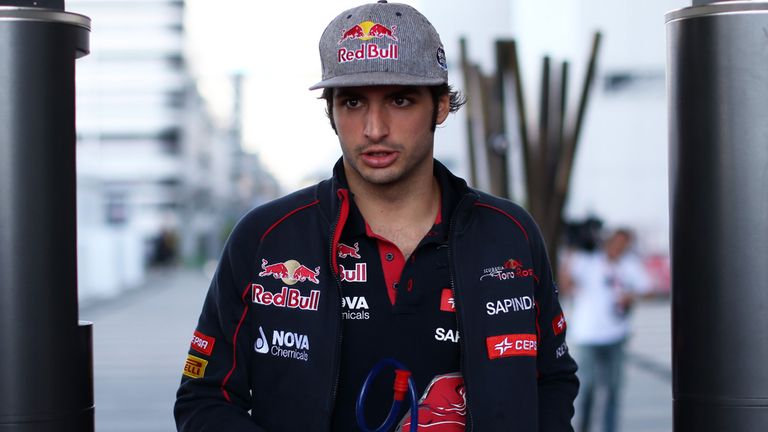 Toro Rosso driver Carlos Sainz will race in the Russian GP despite his high-speed practice crash on Saturday.
Sainz, who returned to the paddock on Sunday morning after being released from hospital on Saturday night, has been cleared to take part in the grand prix after passing medical checks.
The Spanish driver was involved in a head-on collision with the barriers at Turn 13 during third practice, with his car burying itself in the barriers, before being airlifted to a Sochi hospital.
Sainz was pictured smiling and giving the thumbs-up from his hospital bed before being released on Saturday night.
"All ok! Nothing to worry about!" Sainz tweeted. "Already thinking how to convince the doctors to be on the grid for tomorrow!"
The 21-year-old underwent an FIA medical examination at the Sochi Autodrom on Sunday morning and was given the all-clear.
'In accordance with normal procedures, Scuderia Toro Rosso driver Carlos Sainz was this morning examined by the FIA Medical Delegate and Chief Medical Officer at the Sochi Circuit Medical Centre,' a statement read.
'Following this examination the driver has been declared fit to race in today's Russian Grand Prix.'
Sainz will start the race from the back of the field after Toro Rosso rebuilt his car overnight.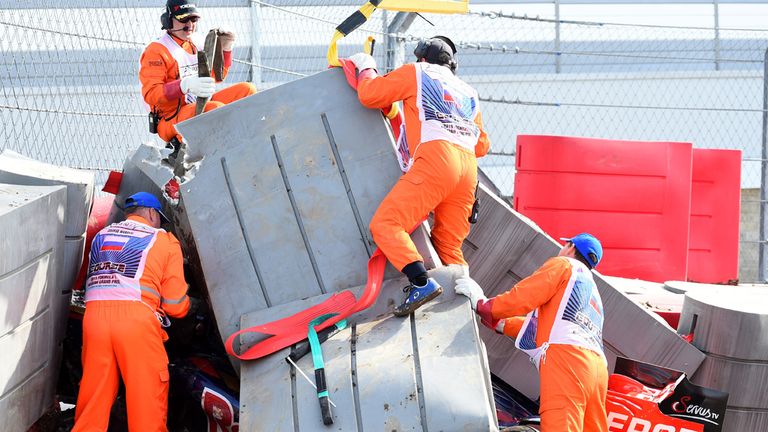 Replays showed him losing control of his STR10 approaching the Turn 13 braking zone and slewing into the outside wall before running down towards the run-off area and into the barriers.
Toro Rosso team principal Franz Tost said that Sainz's decision to shift the brake bias of his car rearward, coupled with a switch to fresh tyres - which had not warmed up properly - had caused the rear wheels to lock.
"He came to this corner at around 307km/h and then he braked. Before he went to the corner, he changed a little bit the brake mapping, which meant that the rear tyres locked under braking and then the car got out of control," Tost said.
"He crashed into the wall at around 204km/h the first time and then into the barrier at around 46G or something."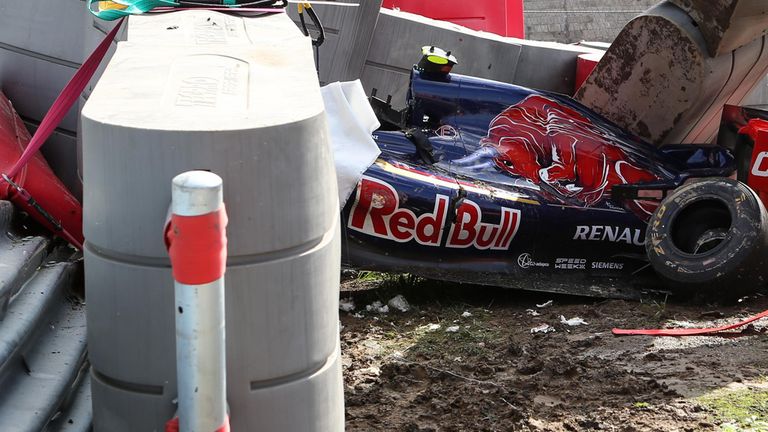 Tost also said that the driver had remained fully conscious throughout. "He was always fully conscious. He also switched the engine off and he did all the procedures absolutely right, that means he always was conscious. That's important for us - this was also important for the decision," he added.
"Of course, the impact was quite heavy. But he was checked yesterday in the hospital in Sochi; they couldn't find anything in the medical check today at the doctor. All the checks were positive for Carlos and he feels well and therefore he will do the race."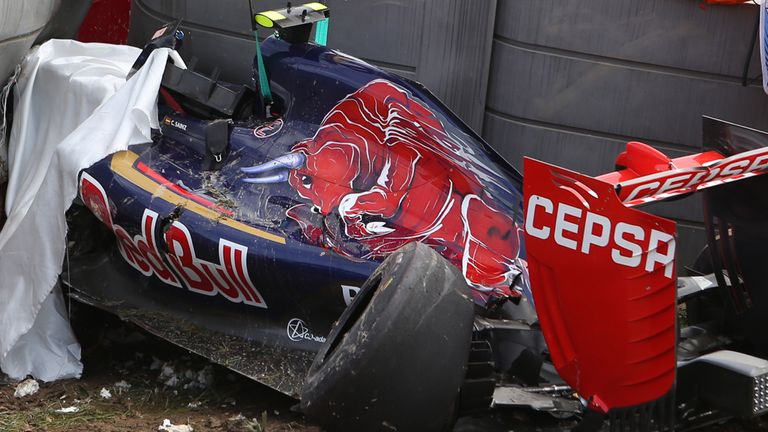 Due to the extensive damage done to the track barriers, the GP3 race which was due to follow Practice Three was rescheduled for Sunday morning.