Sky F1 exclusive: Carlos Sainz on 2017 and his future in Formula 1
The Toro Rosso driver sat down with Sky Sports in Austria to discuss his contract extension, the links with Ferrari and Red Bull, his outstanding displays this year and what the future might hold...
By James Galloway
Last Updated: 06/07/16 12:12pm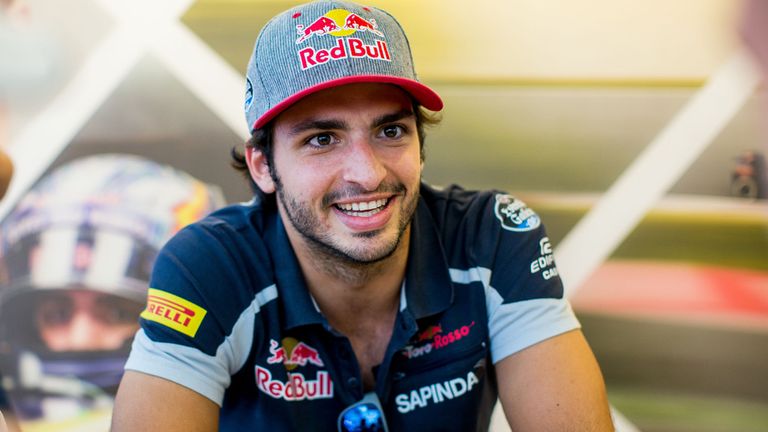 A relief to have your contract extended for 2017?
Carlos Sainz: "It's a very positive thing for me because in such a tough programme like Red Bull, and with Toro Rosso such a tough team to remain and to keep going with - we all know their history with young drivers - to break this tendency and sign a contract so early in the year is a special feeling and a special case. I'm very happy about that.
"It means I have the full confidence and full trust of Red Bull and Toro Rosso and means we can have good stability for the end of the year and next year. It will be an important year for them and for me.
"It's just the best news at the right time, so I'm very happy about it."
Christian Horner said it was done at this stage of the season to put your mind at rest. Were there any doubts on your side?
CS: "Until you sign something, or until someone tells you [you're staying], in this programme there's always going to be a bit of a doubt because we all know how this works.
"So I must be very grateful to Helmut [Marko], to Christian for committing so early to it and for giving me so much confidence and so much trust. I know there is also good young talent and people wanting to be in this seat, so I just have to thank them and tell them I will give my best to keep going."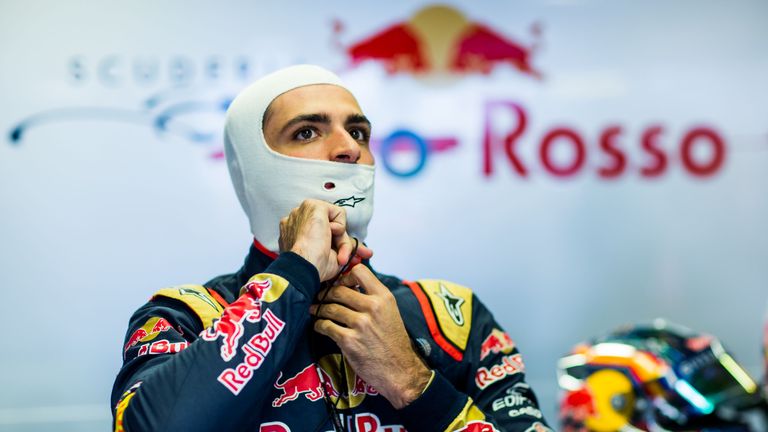 You'll be only the second driver to stay at Toro Rosso for three seasons. Did the management talk about your career progression from here? Red Bull have committed to Verstappen and Ricciardo for several years, so can you still force your way into the top team?
CS: "Honestly, we didn't speak too much about that. Red Bull is very short-term planning and Toro Rosso particularly, because it's a short period of time that you remain. I know the seats in Red Bull are occupied, but it's my job to keep scoring strong results and putting a bit of pressure on and showing that they need to put me in that seat also.
"I understand they are very happy with their two drivers because they are two really good drivers, but in the end I have to create my own opportunities and chances and that's by doing a strong end of the season and a strong 2017, which I am fully focused on."
You had been linked as a potential target for the likes of Ferrari, so how flattering is it that you've been linked with those kind of teams so early in your career?
CS: "It cannot be negative. It can only be positive to be linked to the top teams like Ferrari and Renault.
"In the end manufacturer teams are always positive to be linked to. If it's true or not, you are never going to know and, me personally, I'm probably never going to know because all this goes to Helmut Marko.
"But it's not a negative thing and I'm proud of it because it means we are doing things right and going in the right direction."
Were such a big team to make a move for you, do you think Red Bull would stand in your way?
CS: "I honestly don't know. I think Helmut said a couple of weeks ago in the press the contract would need to be broken and they would need to pay quite a bit of money for that.
"But if Red Bull has signed me so early it's because they really want me and don't want to let me go. For a team like Red Bull, which is a top team, to want me to stay and not let me go means that a top team also looks at you. It's not Ferrari, it's not Renault, it's Red Bull, which is a positive feeling and a positive thing for me.
"I just need to keep doing what I'm doing and hopefully I'm fighting for a world championship soon. That is my target."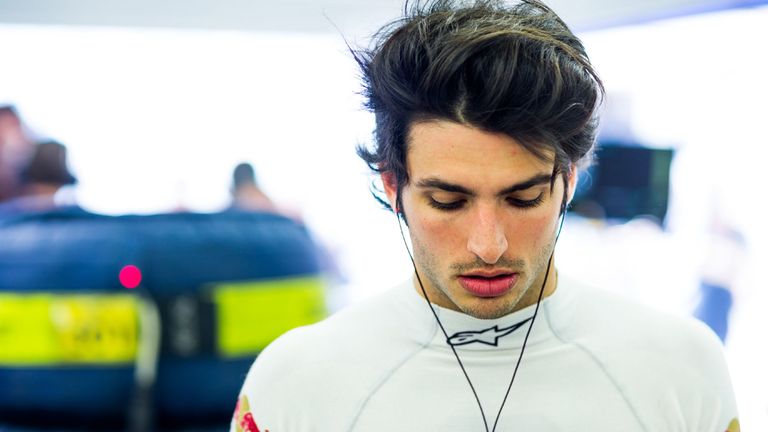 Compare the Carlos Sainz of now and the Carlos Sainz of 12 months ago…
CS: "From a rookie to the second year you improve in every area. If you say that you haven't, you're lying.
"From qualifying to race, to technical understanding, starts, first laps…you just know how to be in Formula 1. Also you learn out of the car a bit more how to behave, how to talk with people, and also the political side of the sport, which is maybe what people don't notice but is also quite important
"All that makes you a more complete driver, a more comfortable driver and also more mature - which is what I think I've become."
Where have your best performances come so far this year?
CS: "Barcelona, Monaco and Canada I did three very complete races. No mistakes, good pace, good overtaking and that in the end is what I think has given me this good run to be in this position now.
"I also think I have maximised the first laps to gain a lot of places."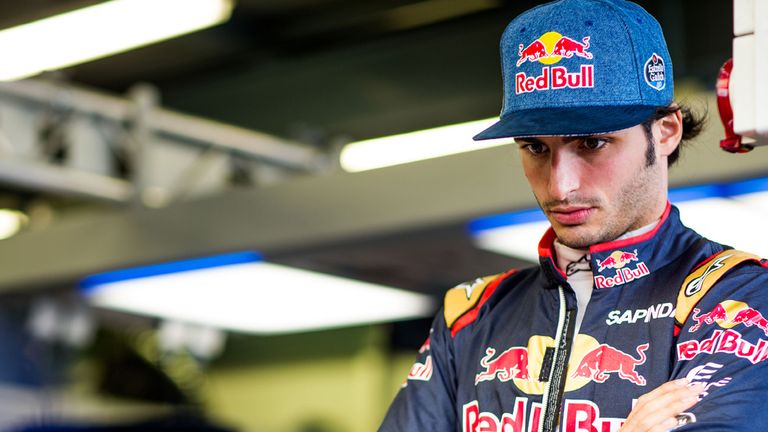 You've had two team-mates this year, do you still talk to Max Verstappen much since his promotion?
CS: "I do. Obviously we share hospitality and we cross paths many times. We have events together as Red Bull drivers and we still share some time together."
Have Toro Rosso as a team maximised enough of their chances so far this season?
CS: "We left many points on the table, honestly, in these races - particularly the first four. We were very fast and we just didn't score the points because many small issues were happening.
"Also in Monaco we lost a podium chance which would have given us a lot of points to fight for P5 in the championship. That P5 now looks very solid for Force India, so it's a bit complicated.
"But I also expected to drop back a bit more on pace, and we haven't. In Baku we still had a car in Q3 and were fighting for points in a track that was so power limited. It's positive because it means we have a very strong car.
"July will be a very important month for us in terms of development of the car. We still have some things to put on and hopefully it will give us a good enough base to keep up this qualy and race performance until the end of the year, knowing that P5 in the championship is now very tricky."
Next year the team go back to Renault with their latest power unit. How important will that be for your career in terms of possibly having a more competitive car?
CS: "Obviously what I want is to be fighting in the top and the move they have done is positive. To have close links with Red Bull Racing is always positive because they are always one of the strongest cars in the grid - and Renault's power unit looks like it is always improving. They have high targets to be on the level of Mercedes next year.
"Hopefully this is true and it means that already with a good car that we have it could become a good chance for Toro Rosso and for myself to show some strong performances.
"If in addition to that you put the rule changes, it means that some teams will give some surprises. Hopefully we are one of those."