Renault warned off by Red Bull from pursuing Carlos Sainz
Red Bull boss hints Renault offered free engines for Sainz; Believes Toro Rosso are better placed and adds: "Why would we let him go?"
By Matt Morlidge
Last Updated: 10/10/16 10:49am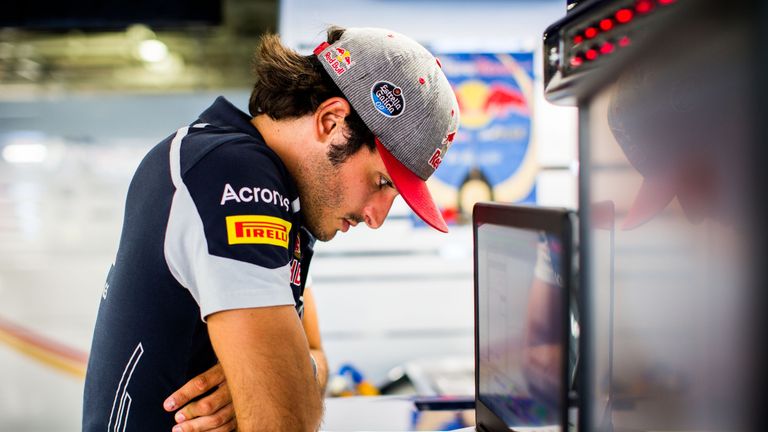 Christian Horner has confirmed Renault's interest in Carlos Sainz, hinting the French manufacturer offered to supply free engines to Red Bull in return for the Spaniard.
Sainz, contracted to Red Bull but currently driving for junior team Toro Rosso, has proven his star qualities over two years in Formula 1 and would seem to fit the bill for Renault, who are still seeking a leading driver for 2017.
Renault's search has seen them linked with Sergio Perez, Valtteri Bottas and Nico Hulkenberg but, as Red Bull's engine supplier, they may have been hoping to use power as a means of negotiation for Sainz.
But though Horner hinted at the engine offer, he believed Renault had abandoned their pursuit and advised Sainz to remain with Toro Rosso and Red Bull.
"I think they've given up on that," the Red Bull boss told Sky Sports F1."Why would we let him go?
"He has a long-term agreement with Red Bull, and at the moment I wouldn't say Renault was a better bet than Toro Rosso. We have immediate access to him should we need it.
"So having invested in him, having funded him through his junior career, put him in the junior team now at Toro Rosso, it doesn't make sense for us to release him to Renault."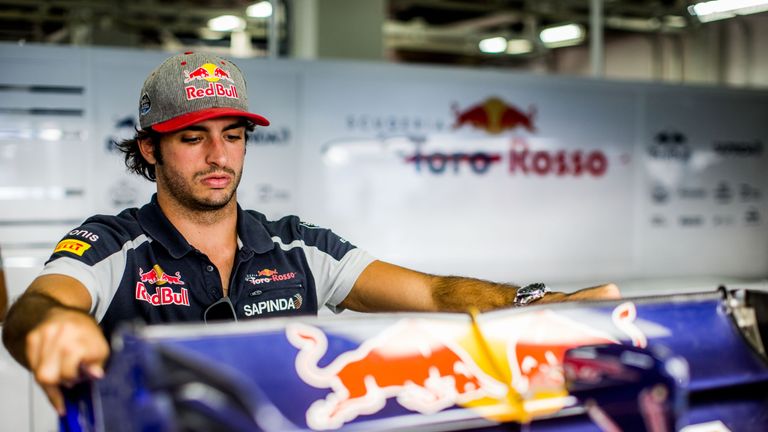 Renault's continued pursuit of a star driver casts fresh doubt over the futures of Jolyon Palmer and Kevin Magnussen, who were both expecting a decision by the end of September.
At Red Bull, meanwhile, with Daniel Riccairdo and Max Verstappen on long-term contracts, Sainz's path appears to be blocked. However, the 21-year-old did tell Sky F1 earlier this year about his title aspirations with the team.
"If I had to choose now where I would win my first world championship, no question it would be with Red Bull and hopefully that will happen soon," he said.