Romain Grosjean hopes for 2018 lift-off after Austria GP Qualifying
Grosjean bounces back in style in Austria after French GP crash
By Pete Gill
Last Updated: 10/12/18 1:18pm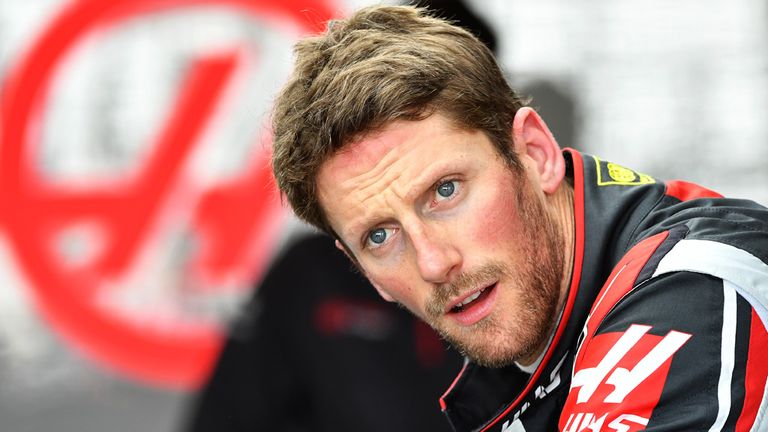 Romain Grosjean hopes his fifth-place start for the Austrian GP will reignite his 2018 season.
The Haas driver, who finished 11th in his home race a week ago after colliding with Esteban Ocon on the opening lap, has yet to score a point this term.
But in an outstanding performance at the Red Bull Ring, Grosjean out-qualified Daniel Ricciardo at Red Bull's home race to deliver his best result of the year so far.
Sixth in the timesheets, Grosjean was subsequently promoted to fifth after Sebastian Vettel was hit with a three-place penalty.
"It is nice that I still know how to drive," Grosjean joked to Sky F1. "It was a bad spiral going on and it was hard to stop it."
Bottas beats Hamilton to Austria pole
All of the Haas team's 2018 results
The Frenchman added: "It is great we have built all our weekend nicely. We knew we were fast but we didn't think we could catch one of the Red Bull but we did. We are in a nice place to start the race and we have been consistently fast.
"I'm very happy and now I want tomorrow to go well."
Grosjean's team-mate Kevin Magnussen, who will start from eighth behind Ricciardo, has scored all of Haas' 27 points this term and is eyeing a substantial haul of points on race day.
"We need to get both cars in the points. We have the starting positions to do it and we both have the pace to at least be where we are in qualifying. We just need to get through the first corner."