An early Safety Car jumbled the field in China, but is that what F1 needs?
Sky F1's Mark Hughes on how mixing up the grid could alienate fans
Last Updated: 21/04/16 8:56am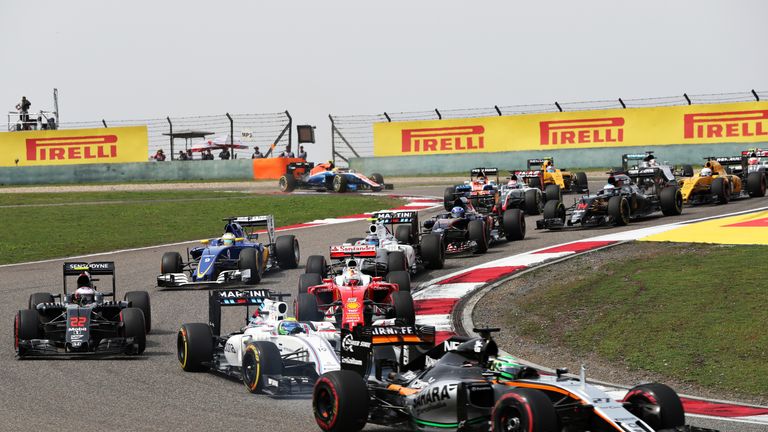 The way circumstances played out on race day in Shanghai inadvertently gave a perfect case study of how things might be, if F1 adopted the oft-mooted 'mixed-grid' format.
Not that the grid was particularly mixed in China, Lewis Hamilton's back row start aside.
However, the early safety car that divided the field into slow cars that didn't need to pit, and faster cars that did - because they'd had to start the race on the much less durable super-soft tyres, putting the slower cars ahead of the fast cars on track - simulated that effect.
As Lewis Hamilton explained a couple of weeks ago, the lap-time difference needed to make passing possible is enormous.
"If you recall, one of the closest races I ever had was Bahrain 2014 where after a late safety car I was on old, slower tyres but ahead of Nico on fresh, softer tyres," Hamilton said. "The lap time difference between them was probably about three seconds.
"That allowed Nico to attack really hard for a long time and I had to be really defensive - and it made a great race. But with the aerodynamics the way they are, that's how big an advantage you need to make a go of passing.
"If we'd been on the same tyres, all you'd have seen in those last few laps would have been him sitting a few car lengths behind, trying to save his tyres maybe for one last lap passing attempt." 
On Sunday, with slow cars on old tyres ahead of fast cars on new rubber, a lot of spectacular passing ensued - cars sometimes three or four abreast into the turn 14 hairpin - in the following laps, until the competitive order had reasserted itself once more.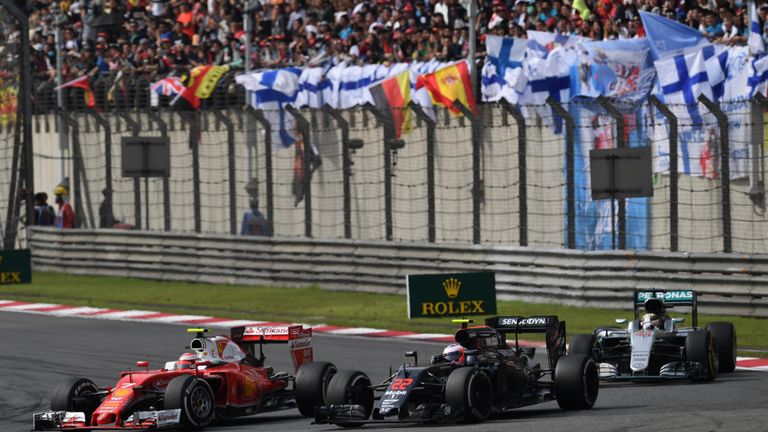 Was that perceived to be (a) great, dramatic racing that fans wish to see more of, or (b) a totally inconsequential and meaningless temporary jumbling of the competitive order? That question is at the nub of what the whole discussion about future race formats is all about.
The teams were united against Bernie Ecclestone and Jean Todt in insisting the elimination-style qualifying of the first two rounds was replaced by 2015-style qualifying, while Ecclestone and others are still pushing to have a future F1 where the grid is mixed up so that fast cars have to pass slower cars.
How this would be achieved - Bernie's 'time ballast' idea, reverse championship order grids or a grid based on a Saturday sprint race result - is a separate question; whether the whole idea of mixing up the grid would be desirable is the question F1 needs to be asking itself first. Sunday proved that mixing fast cars with slow cars produces plenty of action. But it left the question hanging of how much that action meant.
Ecclestone's perspective in this is that of the promoter, the ringmaster. His notion of 'the show' is all about spectacular action - including noise. Although he is not sufficiently empowered to force through the type of show he would like to see in the short term, it would be for loud normally-aspirated cars, fielded mainly by independent teams and he'd side-step the problems of overtaking by mixing up the grids, retaining DRS and - probably - tyres that quickly degraded.
But this vision is very much at odds with what a hardcore of the fans say they wish to see, as was emphasised in the outcome of the GPDA fan survey last year. They largely hated the idea of DRS and anything they considered 'artificial' - and into that category must be deliberately high-degrading tyres and mixed-up grids. The only thing the majority of them would side with Ecclestone on would be the loud engines.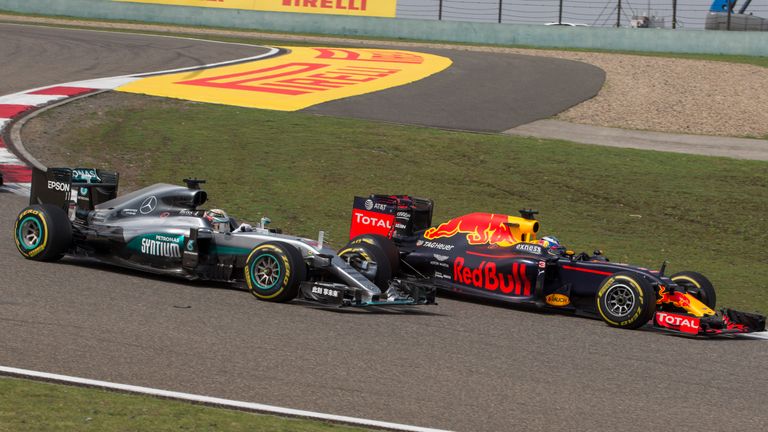 So there are at least two different visions of the sort of F1 fans would like to see - let's call it the hardcore or the casual viewer's. That's a simplified view - for there will inevitably be almost as many opinions as there are viewers - but useful as a working model. But it's unclear just what the respective size of each of those factions is or the respective importance of each.
After all, if in catering to what the casual audience says it wants pollutes it for the hardcore audience, it risks losing the latter and being left relying on a large but fickle and uncommitted fan base that might easily switch to something else.
Furthermore, if F1 serves up what it believes the casual viewer wants - i.e. mixed-up grids and other artificial devices to create more wheel-to-wheel action - it may find that it doesn't actually create any more fans.
A more robust answer to F1's identity crisis would surely be to properly research a format of car and racing that naturally produces action without artifice, so satisfying 'both' sets of viewers. That's much more difficult to create - largely because of the laws of aerodynamics - than mixing up grids and other gimmicks, and it would require a serious research budget from somewhere.
The Overtaking Working Group of a few years ago, which addressed itself to this problem, based its conclusions on what one member of that group describes as "a couple of days cursory look in the wind tunnel, the sort of exercise you might give a post-grad student, certainly nothing like the amount of resource a team would spend on researching a more efficient front wing endplate design, for example".
But investing properly in that research could be the best investment F1 ever made in its own future. As it is, F1 is heading - at the end of this month - for ratifying an under-researched change in the aerodynamics of the cars from 2017 that it almost knows in advance is not going to improve the racing.