Lance Stroll's Azerbaijan podium proves he belongs in Formula 1
Sky F1's Mark Hughes on Lance Stroll's progress from "apparently under-prepared driver" to podium finisher in Baku.
Last Updated: 30/06/17 12:07pm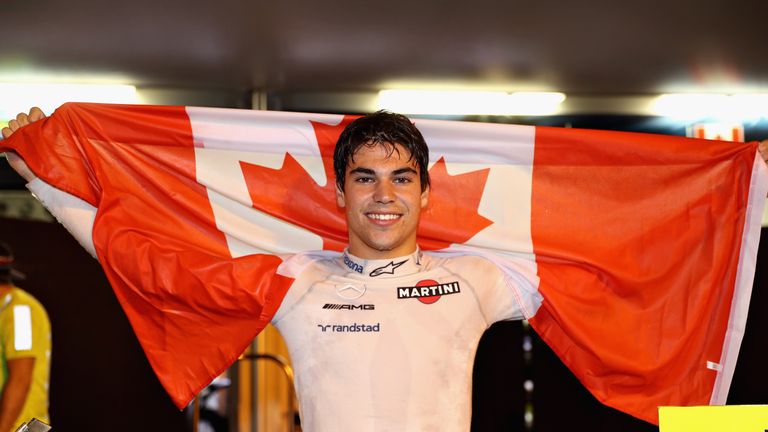 Perhaps the most remarkable aspect of the Azerbaijan Grand Prix was the performance of Williams' 18-year-old rookie Lance Stroll.
It was not just that he stood on the podium for the first time, having just been pipped on the line for second place - that is the sort of thing that can happen in the crazy sort of attritional race we saw on Sunday.
More remarkable even than the result was his form throughout the weekend - calm, composed, fast.
A total contrast to the apparently under-prepared driver we saw in the first few races.
Stroll has obviously had to turn a deaf ear to criticism that he has arrived in F1 too early, his career fast-tracked through the categories by his wealthy father.
Ricciardo wins manic Baku race
But all that is irrelevant once you have reached F1, where a driver will be judged solely on performance.
The risk is that the potential of even a gifted driver can be well hidden if his racing data banks are simply too empty as he arrives at the sport's top category.
F1 is not a good place to be learning basic lessons and making mistakes that would normally be made out of the spotlight in the junior categories.
Watching Stroll's first few races this year it did look as though maybe he'd have been better served graduating to F2 after his European F3 title win, in order to build up those data banks a little further. That's the conventional wisdom.
But with the opportunity there to fast-track with Williams, the Strolls decided to miss that step out. It was putting the guy under immense pressure - though it didn't appear to faze him unduly.
There have been plenty of accidents, flat-spotted tyres and a general under-delivery. The tricky preparations necessary for the 2017 tyres have contributed to his difficulties in qualifying.
All those things were to do with his empty data banks, but the criticism that followed seemed to wash off him to judge by his external demeanour.
Who knows, maybe he was having nightmares in his sleep about it all - but it does not appear that way.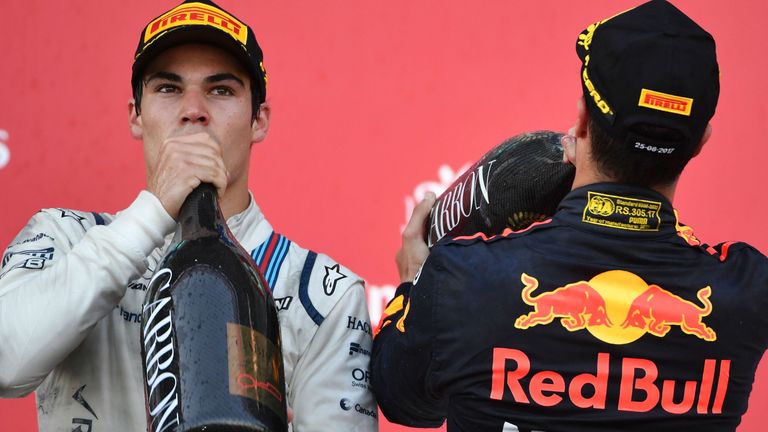 At his home race of Montreal he had 250 guests there to watch him, which sounds like a nightmare in itself. Yet that was his breakthrough race in the sense that he raced cleanly and without error.
It was against cars such as Renault, Haas and McLaren which were slower than a Williams, but he had almost race-long situations involving attack and defence at high speed, wheel-to-wheel at very close quarters - and he was fine, taking his first points with ninth place.
Combined with some polishing up of his technique from a driver coach (used by most of the grid), the Montreal result seemed to have freed his driving up coming into the Baku weekend.
Right from the off, he was quick and error-free. Even on Friday, when nearly everyone was visiting the escape roads or hitting walls, he was clean.
He proceeded to out-pace team-mate Felipe Massa for the first time and in Q2 his time was within one second of the fastest - very impressive for a Williams on a long lap.
This got him through to Q3, where he again out-paced his senior team-mate - and that was the foundation for Sunday's result.
There are bound to be other difficult days ahead, but the crucial thing about his Baku weekend was that it showed the potential is there for him to be an F1 regular on merit.
It's just about filling up those data banks and accessing the potential. His shrugging off of the pressure and the reveal of his underlying speed suggest that the right stuff is in there.
He may or may not be a potential champion of the future, but this one result - and how it was achieved - says that he can no longer be looked upon as a joke.
Don't miss the Austrian GP exclusively live on Sky Sports F1 on July 9 - lights out for the race is at 1pm. Check out all the ways to watch F1 on Sky Sports for subscribers and non-subscribers - including a NOW TV day pass for £6.99!
Comment below to get involved in the debate, but please adhere to our House Rules. If you wish to report any comment, simply click on the down arrow next to the offending comment and click 'Report'.