Formula 1 Reporter & Columnist
Williams and Robert Kubica: What's the latest and when will a decision be made?
The wait goes on to learn if Robert Kubica is poised to complete a full-time return to F1 with Williams in 2018. But why the delay?
Last Updated: 14/02/19 3:45pm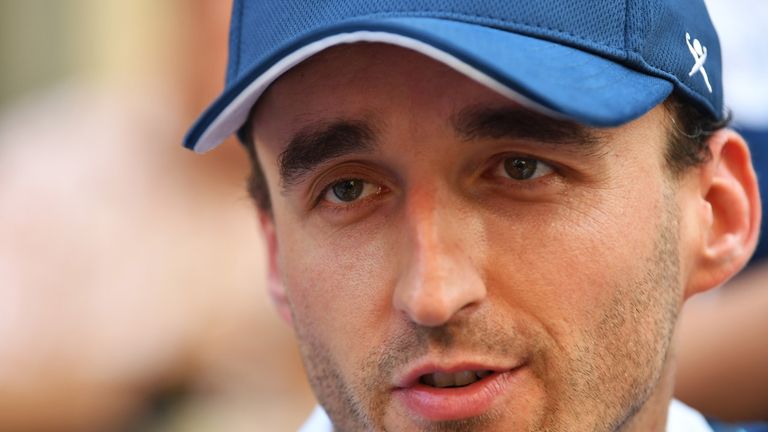 The Christmas decorations are out, the parties are in full swing and almost all of the post-season awards have been handed out.
But one question still remains in F1, who will drive for Williams next year?
Sauber confirmed their 2018 driver line-up last week, so now all eyes are glued to inboxes and social media feeds for an announcement from Grove.
Such is the extent of the uncertainty around who exactly is in the running to take the final seat for F1 in 2018 that the guy you know who used to work with the guy who now works with someone who knows someone in the Williams garage is getting a lot of calls...
So what do we know about Williams' decision and why is it taking so long?
What happened at the test and what can be read into the timesheet?
The team had been expected to make a definitive decision on their driver line-up for next season as early as this week following Robert Kubica's outing in the Abu Dhabi tyre test.
But it seems the team are no closer to taking a final call on whether Kubica should partner Lance Stroll next year and an announcement identifying the final piece of the 2018 driver jigsaw may still be weeks away.
Driving Williams' 2017 car, Kubica ran on both days of the two-day event, setting his fastest time late on Wednesday with a lap of 1:39.485. It was set on the hypersoft tyre and was one tenth quicker than Stroll's best on the same compound during his run on Tuesday.
But Stroll had been slow all weekend in Abu Dhabi and was one second behind Felipe Massa in qualifying at the Yas Marina Circuit.
To complicate the picture further, team debutant Sergey Sirotkin set a lap time of 1:39.947 on the soft compound which, tyre corrected, was the best by any Williams driver at the test. By virtue of his appearance at that Test and his strong showing, Sirotkin is also believed to be in the running to replace Massa.
Kubica waits on 'most difficult' step
But the devil will be in the detail and, beyond insisting the test wasn't a shootout, Williams have offered no clues about the engine settings and fuel loads used by any of their drivers. Instead, the team have repeatedly stressed that the test was primarily focused on evaluating Pirelli's new-for-2018 compounds, making direct comparisons between drivers particularly difficult. "We're not giving out any clues at the moment," said technical chief Paddy Lowe.
All that's clear for now is that far from offering a clear answer to their 2018 dilemma, the Abu Dhabi test served up more questions and an unexpected level of complexity to their choice.
Kubica is thought to have done well on his long runs, the aspect of his performance most under scrutiny given concerns the extensive arm injuries he suffered in 2011 would preclude a full return, but his apparent lack of single-lap pace will be a concern. But even here the picture is clouded by speculation Kubica's first flying lap was hindered by traffic.
Nevertheless, the fact that Williams don't yet feel able to make a decision certainly suggests that doubts remain.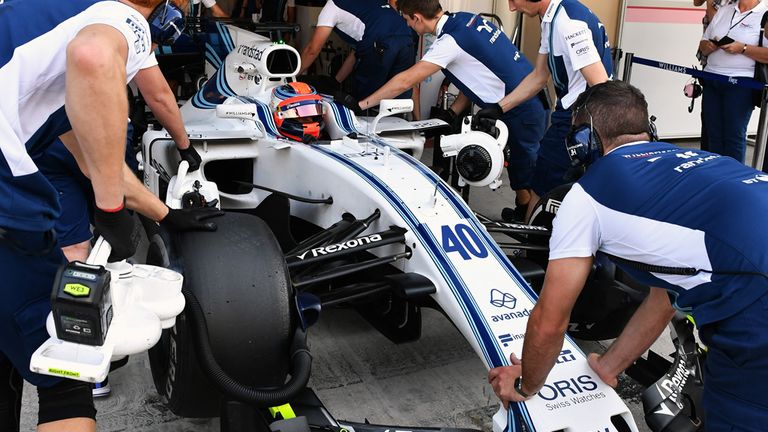 What happens now?
Both Kubica and Sirotkin were at Williams' Grove headquarters this week - the Pole on Monday, the Russian on Tuesday. According to Williams, both drivers were on site to conduct "a post-test review". But might both Sirotkin and Kubica have been subject to further evaluation in Williams' simulator? It's possible.
As for the decision itself, Williams say their only deadline is the launch of their 2018 car next year.
Could an insurance clause be holding up the Kubica deal?
Speculation has swirled for several weeks that Kubica has stalled on putting pen to paper on a deal with Williams due to an insurance payout he received in the wake of his 2011 accident. Reputedly paid as compensation for his injuries ending his F1 career, it would have to be repaid in the event of Kubica making a full-time comeback. But Williams are adamant the claims are inaccurate and any such insurance payout is not a further complicating factor in their decision.
Is it just Kubica and Sirotkin in the frame?
Sky Sports understands at least four drivers could still replace Massa in 2018 - Kubica, Sirotkin, Paul di Resta and Daniil Kvyat.
Kvyat is a free agent after being dropped by Toro Rosso in October and Sky Sports has learnt the Russian has had at least one outing in the last few weeks in the Williams simulator.
Di Resta, meanwhile, also remains in the frame having tested alongside Kubica at the Hungaroring two months ago in Williams' 2014 car.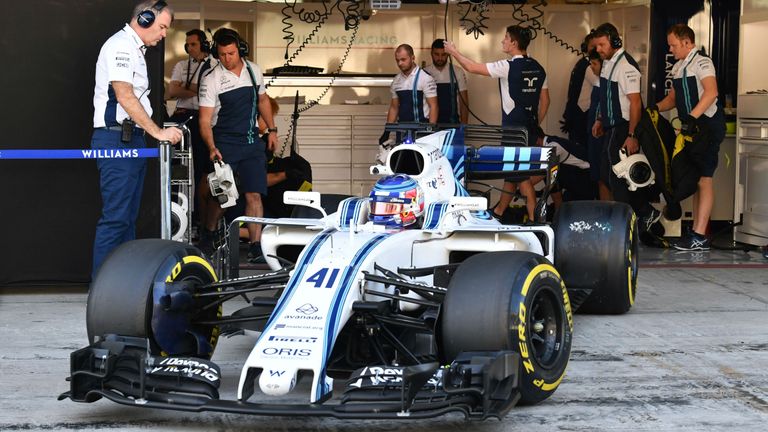 Who exactly are Williams looking for?
"You need a quick car as well, but the driver is probably the single most important factor in the end to take the package forward and score the points and indeed win races," said Lowe in October. "I've seen that in the past, what a difference drivers can make to the race proposition, so it's a very important decision."
But whereas Williams have previously stressed they will appoint the fastest driver available, the team have now hinted that other considerations are at play.
In any case, how do you define the fastest driver?
The team want the driver that will genuinely deliver the best results for the team next year. Being quick on a single lap is one thing, but if you can't maintain a decent race pace your qualifying position loses value lap after lap. Similarly, if your single-lap pace wasn't the quickest but you consistently run at a good pace in the race and look after your tyres, are you ultimately better value?
And what if your first 20 laps are quick but from then on your consistency drops or you make mistakes?
It's not easy to define the 'fastest driver' when all may have different moments of the race weekend where they edge their rivals. Then you have to look at the overall package you are hiring. Add to that personalities and how they will fit in the team and you have a complex deliberation.
And what about a Friday driver?
A secondary driver dilemma for Williams still to be resolved is whether or not to appoint a Friday driver. Sky Sports has been told that the team, an independent outfit without the financial arsenal of some of their richer counterparts elsewhere on the grid, could even consider appointing two Friday drivers.
However, if Sirotkin is to be one of them they would first need to completely rule him out of the main drive, and they haven't ruled him out of that yet.
The only person who is definitely ruled out is Felipe Massa.
Meanwhile, Robert, Dani, Paul and Sergey are not daring to put their phones down for a second...
Sky Sports F1 is the only place to watch every Formula 1 Grand Prix, qualifying and practice session live in 2018. Get Sky Sports F1.
If you are using skysports.com, you can comment below to get involved in the debate, but please adhere to our House Rules. If you wish to report any comment, simply click on the down arrow next to the offending comment and click 'Report'.