Travel: Matt Cooper travels to Ireland to try out the Boyne Valley Links
By Matt Cooper
Last Updated: 13/11/14 11:25am
North of Dublin, on the coastline east of Drogheda, where the River Boyne meets the Irish Sea, lies a majestic stretch of linksland which many golfers travelling to Ireland often overlook.
In that six or seven mile sweep of land are three courses which provide golfers with everything they could wish for in a trip: championship golf, characterful golf and a friendly welcome.
The three courses have recently linked up with the CityNorth Hotel, just south of Drogheda, to offer packages and Matt Cooper flew to Dublin to see what's on offer.
The old
County Louth GC hosted the Irish Open in 2004 and 2009, and I celebrated its championship history by playing a round dedicated to the two events.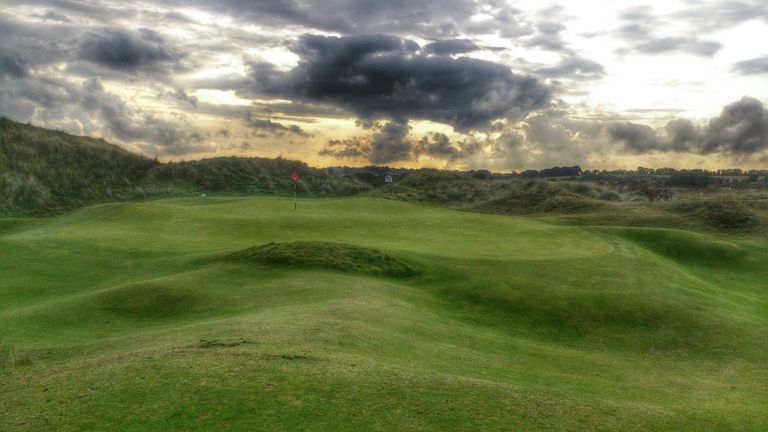 In 2009 Shane Lowry heroically won as an amateur in front of a raucous home support in ferocious wind and rain, and I played my front nine in similar conditions. Five years previously short-game wizard Brett Rumford prevailed and, perhaps inspired, my back nine was about as good as my chipping and putting has ever been.
I conspired to make one of the finest scores of my life, but even had I not scored well Baltray, as the course I known locally, had succeeded because if you can play seven holes in drizzle and a breeze (yeah, it might not have been as bad as Lowry encountered) and yet continue to be thrilled by the challenge the course has to be doing something right.
Hole after inviting hole is presented in front of you as the course winds its way towards, then through, and then back from the seaside dunes. The holes roll across the natural links terrain like the tide and then rise like crashing waves near the sea, as you're called upon to hit through and over tall sand hills.
It's a beautiful setting. Journalist and course designer Donald Steel says that the course "deserves to be in the exalted company" of Ireland's links crown jewels, by which he means the likes of Royal County Down, Royal Portrush, Ballybunion and Lahinch. High praise but Baltray is absolutely worthy of it.
The new
Standing high on a tee box midway through the back nine at Baltray I turned 180 degrees, from the distant fairway of the 14th, past the 13th green (see the photographs), left towards the Irish Sea, then further left to encounter the 16th tee and 15th green at Seapoint GC, and all the while the Mountains of Mourne were in the distance, at the foot of which lies the rugged Royal County Down GC.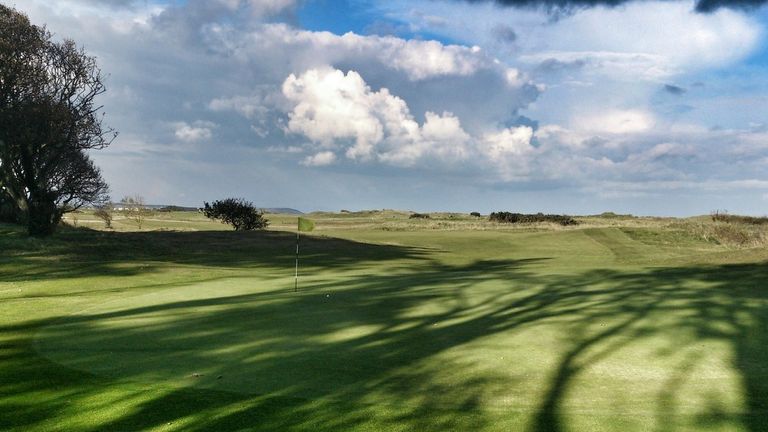 It's an awe-inspiring view, so awesome that rumour has it that a foreign tourist, one foggy day, found himself leaving the changing rooms at Baltray and returning to the clubhouse at Seapoint, having taken a wrong turn from this very spot.
It has the whiff of a good yarn, the type the locals are happy to trade with visitors in both clubhouses, but its not entirely out of the question, not least because that final stretch at Seapoint would not be out of place on Baltray.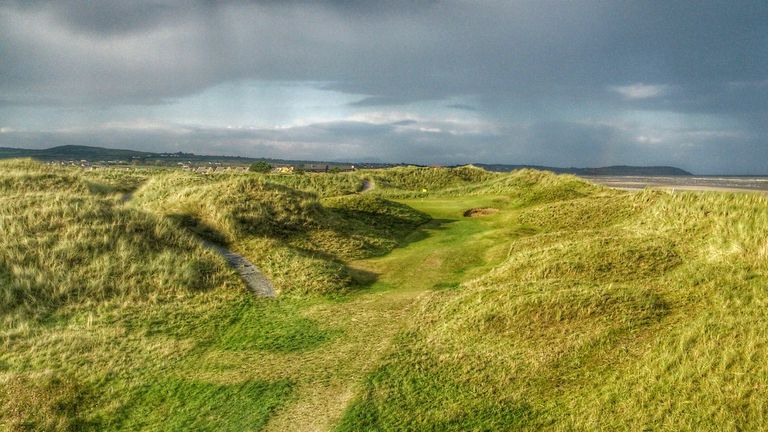 Before then the course, which has twice hosted the prestigious Irish PGA Championship, belies its youth. Perhaps three or four inland holes hint at having been built in 1993, but the rest, and especially the back nine, play like any historical links test. One of the best new-build links courses I've played.
The charmer
There's something neat about packages which come in threes and so it is on this trip. Unlike the first two courses, Laytown & Bettystown GC lies south of the River Boyne, but close enough that you can see them just a mile or two away up the coast.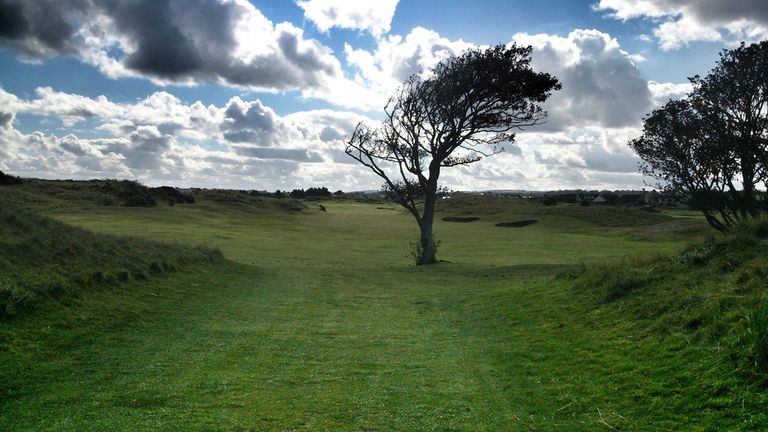 There's something nice, too, about encountering three courses which each leave a distinctive mark. After the old and young championship challenges, here is a layout that will beguile any fan of links golf. 
Rollercoaster fairways, greens tucked into long grass amongst the dunes; carries over bunkers, running shots through swales; short par fours, long par fours, quirky par fours; high tees, low tees; exposed greens, hidden greens.
It's a course full of character (and characters too). It's a course that makes you smile and be happy that you're wiling away a few hours knocking a little white balls around near the sea.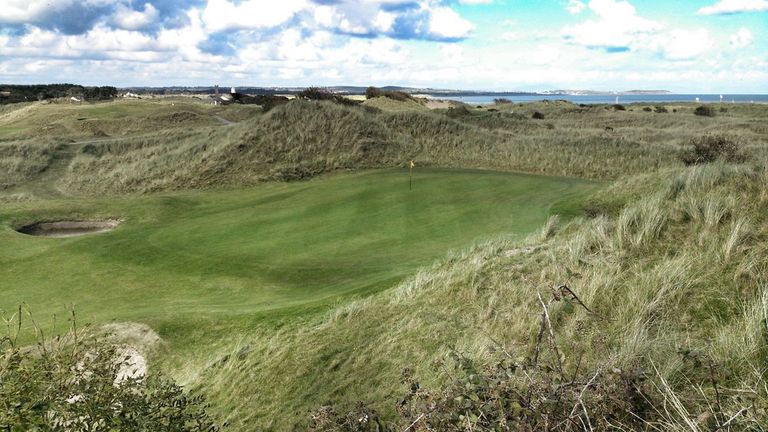 CityNorth Hotel
Just 15 minutes from Dublin airport (it's a clean run too, straight up the motorway, no need to get stuck in Dublin's stop-start traffic), CityNorth Hotel makes a great base for the trip. Each course was a 20 minute drive away and each journey seemed to take less than five minutes because Jimmy and Gerald the drivers were telling so many funny stories. 
The hotel has a good bar and restaurant, and there's also an excellent pub in the nearby town of Stamullen if you want a bit of variety. 
What was striking about the trip was the ease of it: less than half an hour after I stepped from the airport I was in my room and preparing to play golf. It's rare to be such a short trip from the airport and so close to the golf - those irritating transfer frustrations either side of a good trip are therefore wiped clean away.
The area
The Boyne Valley Links would work as either a trip on its own or as a starting (or ending) point to a trip that included Royal County Down further up the coast. With CityNorth's drivers taking care of the transfers to airport and golf courses it's pretty much a stress free doddle. County Meath is also full of attractions such as The Battle of the Boyne site, the prehistoric Newgrange passage tomb and Trim Castle (location for Braveheart).
* For more information on Boyne Valley Links Golf with stay at the CityNorth Hotel visit the website.