USGA hoping to avoid controversy at Erin Hills after last year's Dustin Johnson debacle
By Reuters Sport
Last Updated: 15/06/17 12:37pm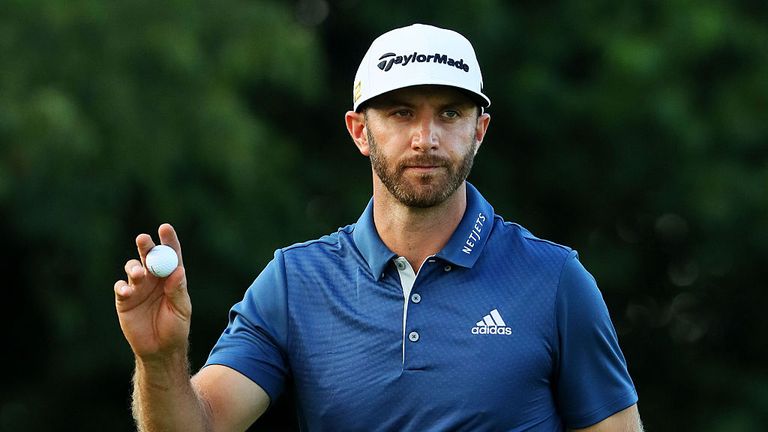 The USGA insists it has taken action to avoid confusion at Erin Hills, after last year's rules controversy which clouded the final day of the US Open.
Uncertainty over a possible penalty stroke lingered over final-round leader Dustin Johnson, putting the status of the leaderboard in doubt before Johnson pulled away for an emphatic victory for his maiden major.
Changes at Erin Hills include reliance on a central group of rules officials headed by chief referee Thomas Pagel, who is empowered to make rulings, use of on-course video replay stations and adoption of local rules offering a more commonsense approach to inadvertent ball movement on the greens.
Under the new protocols, Johnson would not be subject to a penalty as he had at Oakmont when his ball moved slightly before he addressed his putt on the fifth green of the final round. He would just remark his ball and play on.
The USGA came in for withering criticism from players and fans alike for taking so long to clear up the Johnson ruling.
"It affects the whole organisation," USGA executive director Mike Davis said. "Anytime your competency comes into question, that affects the people that are doing our equipment testing, the agronomic people on the greens section, our people in dealing with the history of the game and helping to grow the game.
"So, of course, we want to avoid those things. Moving forward we want a nice, smooth US Open."
Johnson officially claimed a three-stroke win despite a one-stroke penalty imposed after the round.
John Bodenhamer, the USGA senior managing director of Championships & Governance, said another change was dispensing with having a referee walk with each group. Instead, referees will be assigned two or three holes to officiate "so they can familiarise themselves with every aspect and nuance of those couple of holes."
"Our main goal is for this week to be about the players and their journey to the final round," Bodenhamer added: "They're the story of this championship."