Ryder Cup: David Livingstone on what went wrong for Team USA
Last Updated: 05/10/18 7:15pm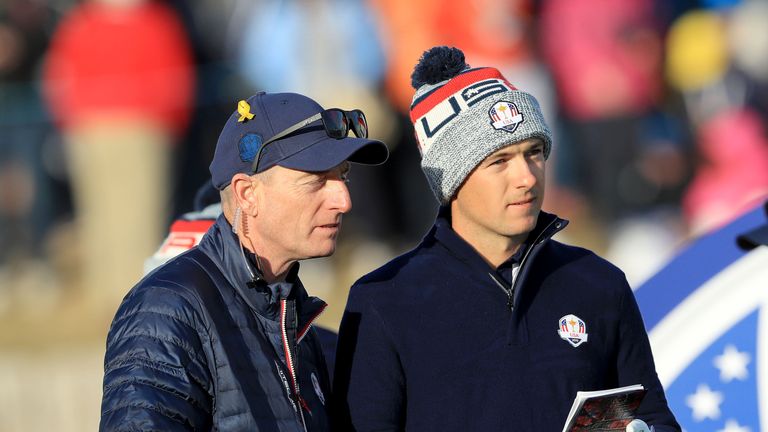 One way or another, the Ryder Cup makes us all a bit crazy and most of us act out of character at least once during the week.
The event sees nice, quiet, golfy people roar like football fans. Cynics in the media centre discover their gushy inner self. TV people like me run out of studios to see putts being holed for real. Politicians actually understand they are not important here.
And, of course, Tiger Woods and his team-mates act as if they were bred for team sport, even though everything in their DNA is programmed for anything but.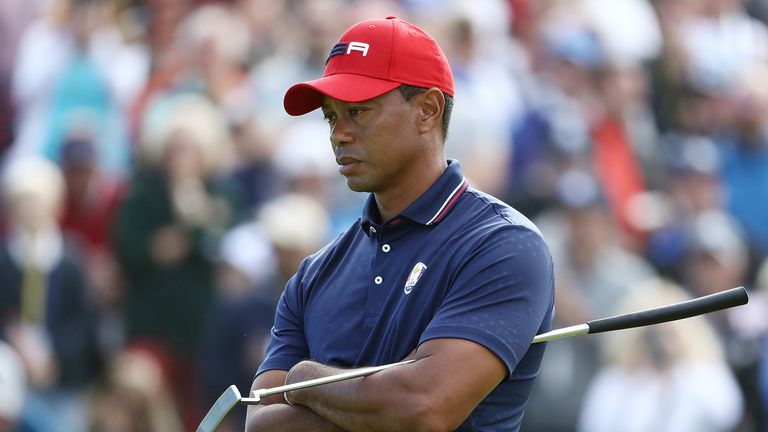 Also, for some reason, these cool young Americans try to convince themselves that they love travelling internationally, when we all know that anyone who does would not bring their own chef to Paris. The only ones who behaved completely normally during the week at Golf National were captain Thomas Bjorn and his players.
Bjorn, having defied public opinion to make Sergio Garcia one of his picks, continued to do it his way by selecting a rookie in every group for the first morning fourballs. Anyone questioning this was met with a growl; all this perfectly normal behaviour from the big fella.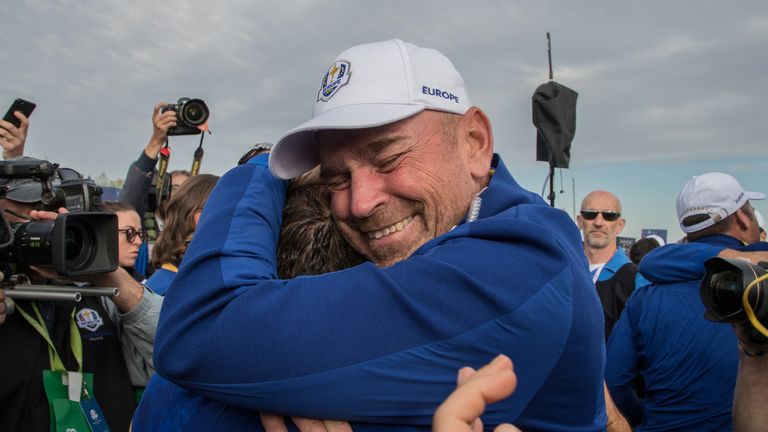 When things did not go well that morning and I had the temerity to ask in the studio about risks becoming mistakes, he looked up at the window and scowled. Again, perfectly normal behaviour. At this point, of course, Ian Poulter was in the team room behind the little glass window of his sorting office, working out which points he would be delivering over the weekend.
Meantime, what was not typical was what was happening in the American team room. Captain Jim Furyk, a man of enormous intellect who, on Thursday, had delivered a distinguished speech about the symbolism of France's donation of the Statue of Liberty to the USA, found a way to gift something straight back.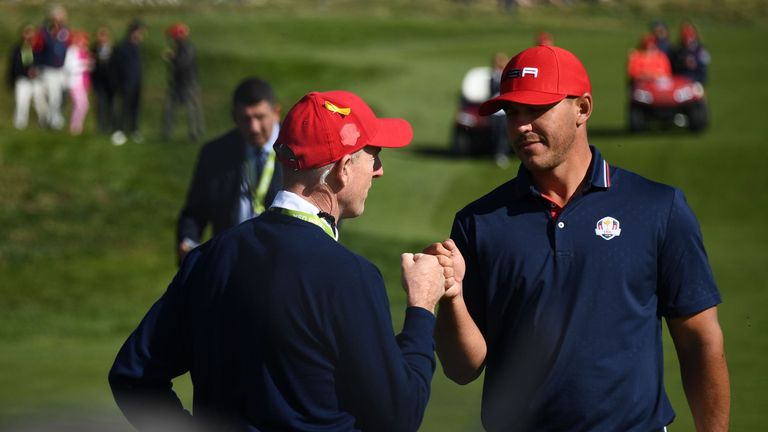 The Ryder Cup got to him. It convinced him he was on a roll and he took a completely uncharacteristic gamble, sending out Phil Mickelson in the foursomes with Bryson DeChambeau.
Maybe Jim thought Bryson the scientist would have a potion to curb Phil's natural instincts, but he didn't. They were hammered 5 and 4 by Sergio and Alex Noren in a foursomes whitewash never before achieved by Europe.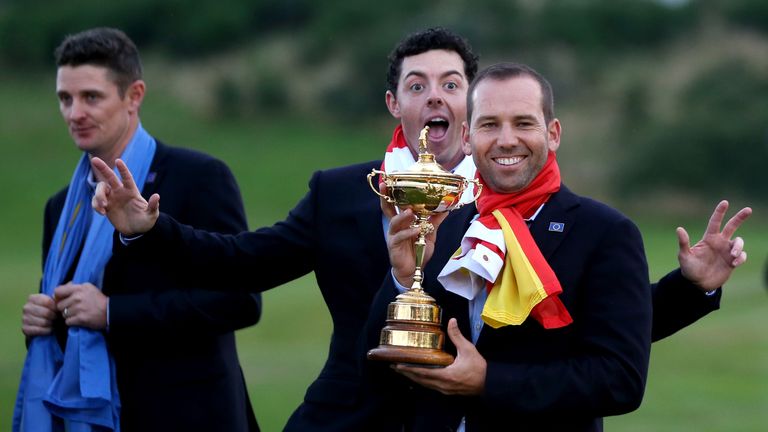 The USA were still very much in the match but Jim Furyk continued to be gripped by Ryder Cup fever, flogging dead horses like Woods, Reed, DeChambeau, and Johnson throughout Saturday.
Only when the Americans reverted to type on Sunday, in pursuit of individual success in their singles matches, did hopes rise of an unlikely comeback. By then, however, the postman Poulter was on his rounds and big Jon Rahm was not going to let Woods be the one who shot JR.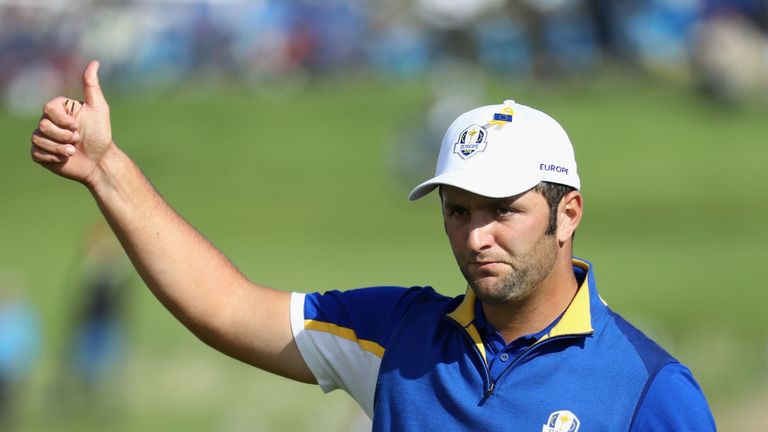 Bjorn's captain's picks sealed three and a half points, Furyk's just one. Just for good measure, big Thomas's protégé, Thorborn Olesen, nailed US poster boy Jordan Speith 5&4.
Only then was it time for Bjorn to be finally affected by Ryder Cup craziness and he actually started to smile. The madness of the Ryder Cup had finally got to Thomas and why not? He had been poker-faced and dour for the past 18 months and, yes, that's fairly normal behaviour.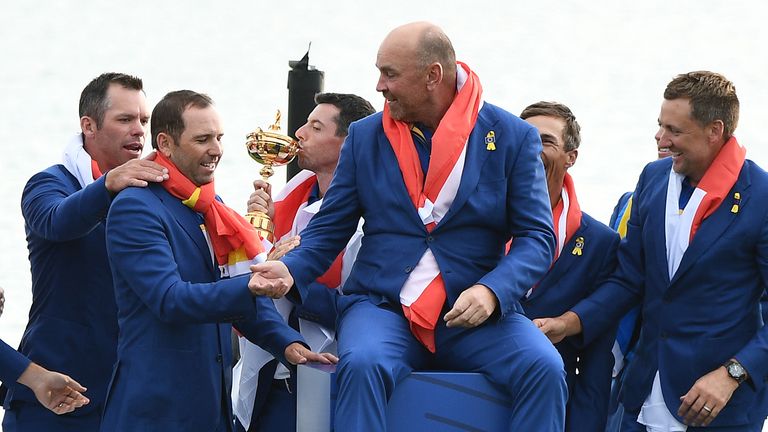 Now he was starting to laugh and sing and kiss men and woman alike. He was dancing around with the trophy and he was letting down what hair he had left. This fever tends to last for about two years, Thomas, so enjoy it while you can!