Ryder Cup captain's picks prove to be a deciding factor
Thomas Bjorn's selections come good as Jim Furyk's flop at Le Golf National
Last Updated: 01/10/18 3:07pm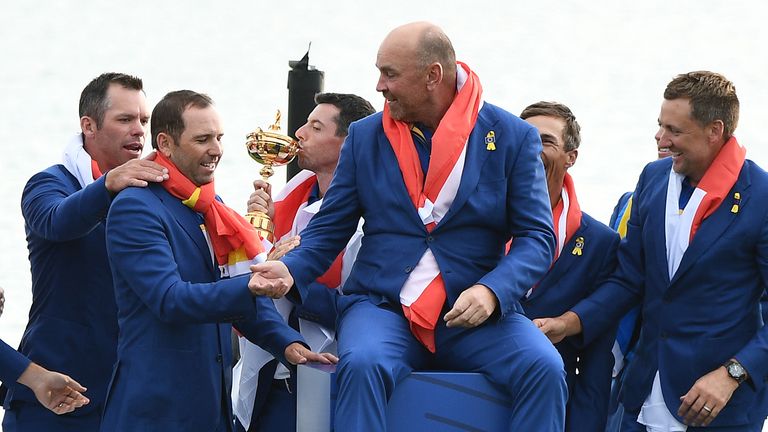 United States captain Jim Furyk conceded Thomas Bjorn had been the better captain after his team were beaten 17.5-10.5 by Europe in the Ryder Cup at Le Golf National.
Furyk admitted the Americans had been second best and that Bjorn "had done a great job", with one factor behind that comment likely to be the success of the Dane's captain's picks.
Bjorn's four selections contributed to nine and a half points, while Furyk's quartet managed just two - both from his final selection Tony Finau.
Tiger Woods and Phil Mickelson continued their miserable Ryder Cup records and Bryson DeChambeau was also unable to contribute - the trio failed to register even a half-point in nine combined outings, with Woods going 0-4.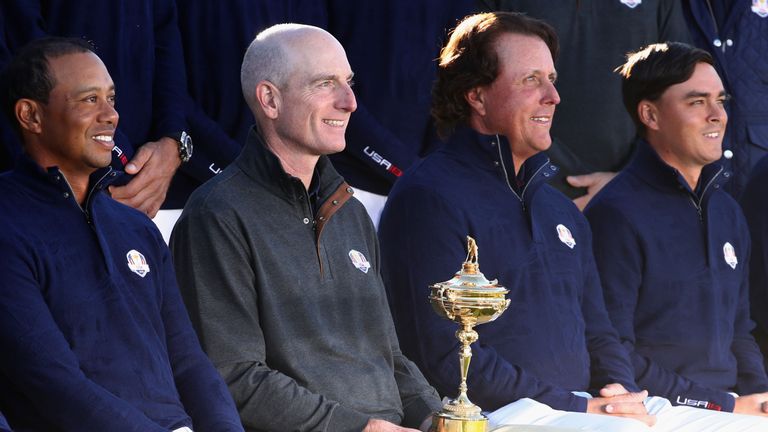 Bjorn had also turned to experienced names but, unlike Woods and Mickelson, his picks had strong Ryder Cup pedigree.
Ian Poulter went into the weekend with a reputation as Europe's talisman after 13 points from a possible 18 in his five previous appearances and he added two more to his tally, while Sergio Garcia's three points over the weekend made him the competition's all-time top scorer with 25.5 in his career.
Paul Casey (five from nine) and Henrik Stenson (eight from 16) had also contributed in the past and did so again - Casey with a fourballs win and a morale-boosting half in his singles match against Brooks Koepka, while Stenson won all three of his matches.
In contrast, Woods became the first player to lose all four of his matches since Steve Stricker in 2012, and only the fourth since 1979.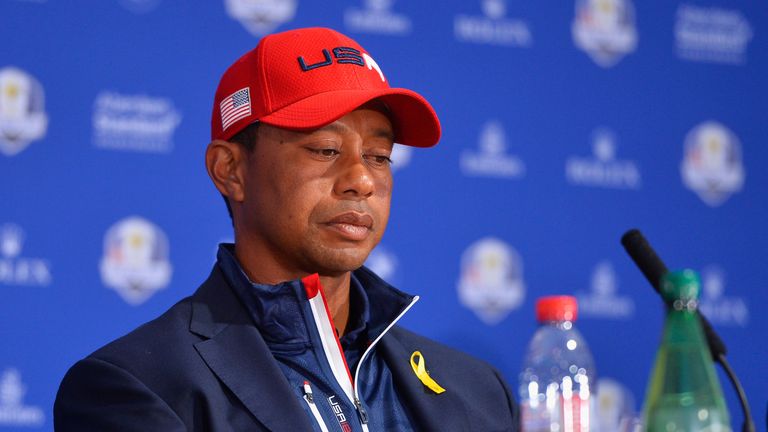 "I went 0-4 and that's four points to the European team," he said afterwards. "I'm one of the contributing factors to why we lost the cup, and it's not a lot of fun."
Woods briefly shared the record for most defeats in Ryder Cup matches, until Mickelson reclaimed sole possession of the unwanted mark by losing to the all-conquering Francesco Molinari.
That was part of a 0-2 record over the weekend for Mickelson, who also partnered DeChambeau to a 5&4 thumping at the hands of Garcia and Alex Noren in Friday's foursomes.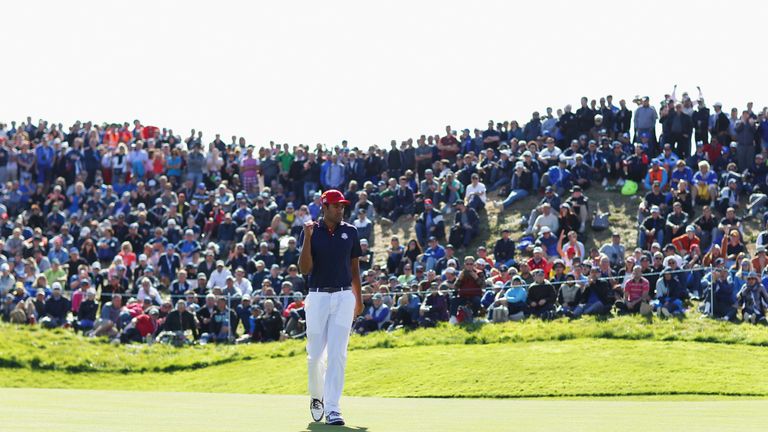 DeChambeau lost to Noren again on Sunday to round out the action and finish 0-3, leaving only Finau to salvage any pride for Furyk's picks.
He ended Tommy Fleetwood's bid for maximum points with a stunning 6&4 rout on Sunday, adding to his Friday-morning fourballs win with Koepka for a 2-1 record.
Others who were in the frame for wildcards from Furyk were younger players such as Xander Schauffele and Patrick Cantlay, along with Kevin Kisner, while the likes of Zach Johnson and Matt Kuchar were more experienced options.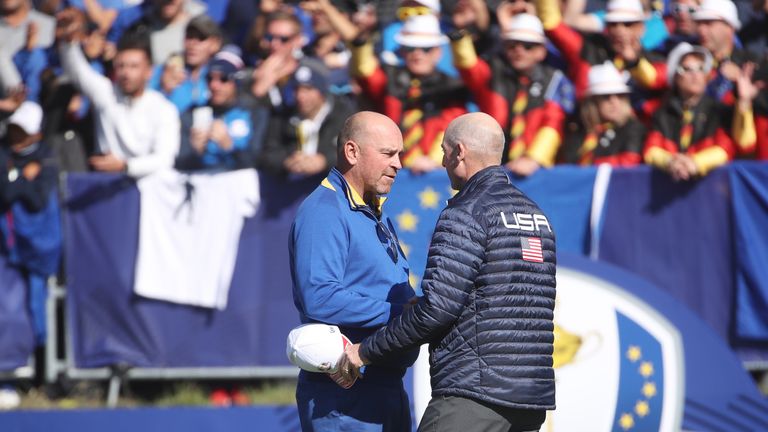 However, Furyk insisted after the defeat that he retained belief in the 12 players he took to France and would have no hesitation in playing them all again.
"I have every confidence in these 12 players that you could," he said. "I think we have a great team. I would take them right back into another Ryder Cup and play it all over again if I could. You can call me crazy, but I have every belief that these guys could get it done. I still do and I still would again."
Bjorn admitted he had plumped for experience when selecting his quartet and deciding against picking the likes of Matt Fitzpatrick, Rafa Cabrera Bello, Thomas Pieters and Matt Wallace, and he felt his decision had been justified.
"I think I got it right, and they have been fantastic," he said. "I couldn't have dreamt of what they brought on the golf course. They have been fantastic this week on the golf course.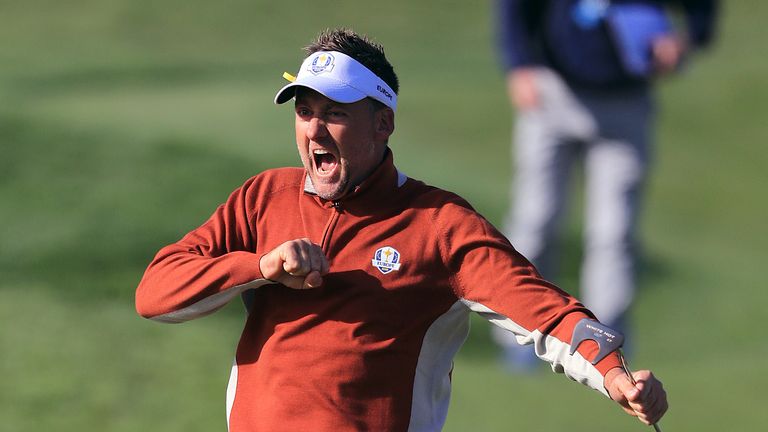 "But in the team room, they bring the experience. They bring the understanding. It's those guys that sit and make sure that everybody's in the right frame of mind and they are ready to go out and play because they have done it so many times before.
"Sometimes when you have some great new guys coming through you've got to balance it out with experience; it worked well for us this week, it really has.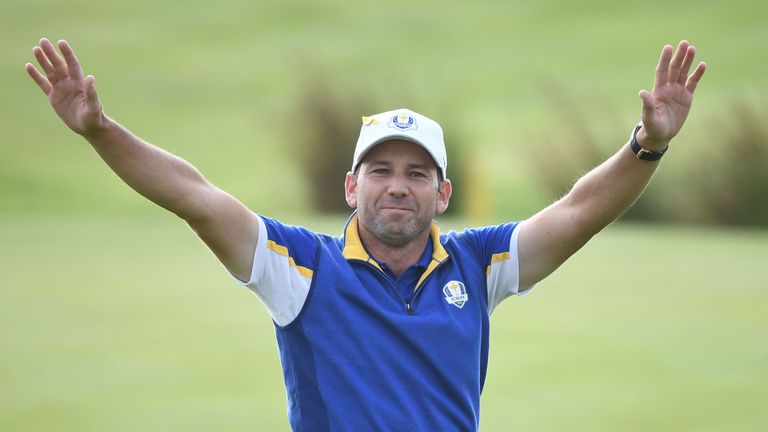 "When you take on the captaincy, you can never dream of a scoreline like this. That's obviously down to all 12 players, but I'm extremely proud of those four guys that got picked, because it's by no means easy to be picked. There's pressure on you if you're going to be picked, and they stood up, all of them this week, and showed what they are worth.
"You know, from Sergio and Ian that are the heartbeat of what we do; Henrik that brings all the calmness, and then Paul, you can only say, welcome back."