Team USA: A look at the players in Jim Furyk's Ryder Cup side
By Ben Coley
Last Updated: 24/09/18 4:22pm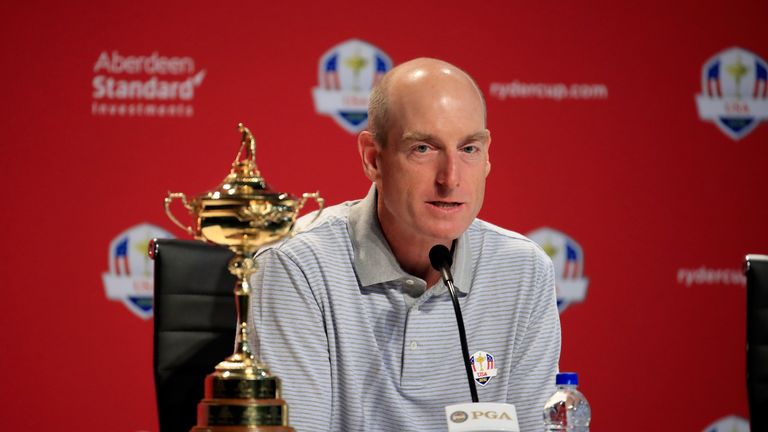 Ben Coley profiles the 12 players who will represent the United States at the Ryder Cup in Paris, seeking to defend the trophy they won back two years ago.
Bryson DeChambeau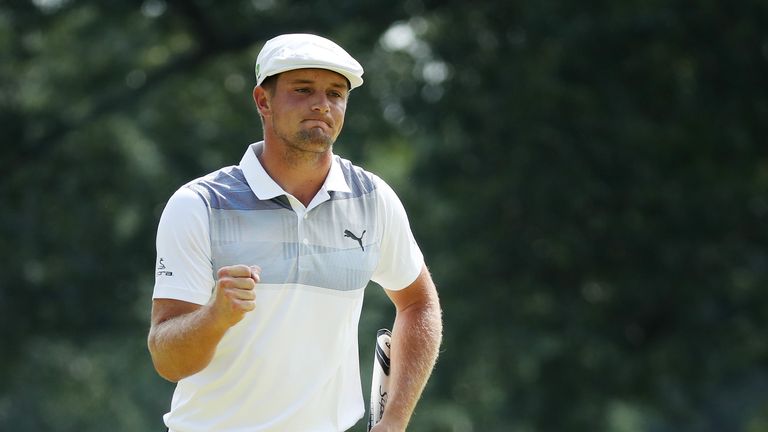 Ryder Cup record
Debut
Course form: Debut
Brilliant young talent who will only just have turned 25 when he makes his Ryder Cup debut as one of those likely to guarantee a strong US line-up for many years to come. Missed out on qualification by one spot but emphatically denied Jim Furyk the right to overlook him by winning the final two events before wildcards were announced and both times in style, batting away elite opponents before cruising to victory over the closing holes as others floundered.
Some still seem keen to demean him by harping on about science and methods and making tired quips about air density, when really we ought to be talking about him as we do Jon Rahm as a future major winner. Not that DeChambeau will mind; his focus is solely on becoming the best player in the world and, with four wins in 18 months, there is no reason he cannot achieve that lofty ambition.
Many expect him to team up with fellow Bridgestone user Tiger Woods in Paris and that looks a dangerous partnership, with DeChambeau's reliable tee-to-green game one which could grind down many an opponent in this format down the years and complement Woods' flair perfectly.
Tony Finau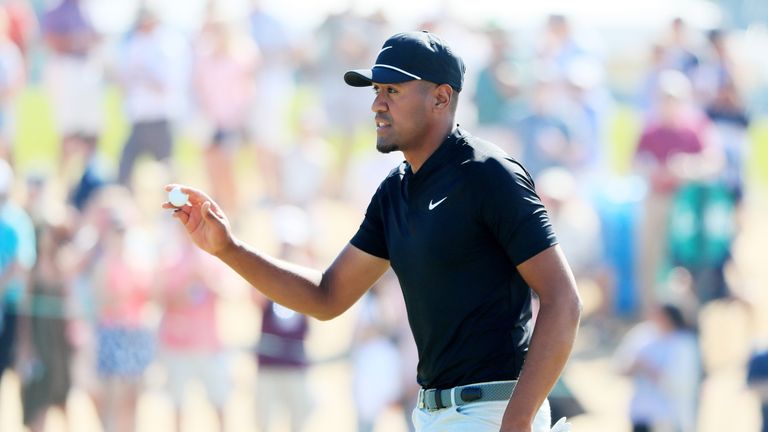 Ryder Cup record
Debut
Course form: Debut
Now firmly inside the world's top 20 having taken his game to new heights over the past 18 months, fulfilling the promise he had shown ever since earning European Tour invites as a teenager more than a decade ago.
Critics will say that his rapid ascent has come without silverware - Finau's one and only PGA Tour title came in the 2016 Puerto Rico Open - but it is hard to knock a player who has been 10th in the Masters, fifth in the US Open and ninth in The Open this year.
One of the longest hitters on the circuit, Finau's strength is in his aggression which sees him figure highly in all the scoring charts and small improvements with the putter mean that there is no real weakness in his game, one which would appear particularly suited to fourball golf where his occasional mistakes should be less of a concern, and his ability to string together birdies allowed to flourish.
Rickie Fowler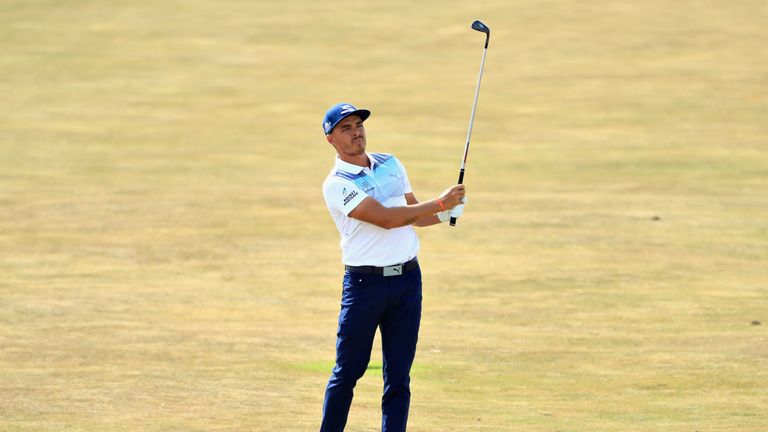 Ryder Cup record
Overall: 2-4-5
Foursomes: 1-2-2
Fourball: 0-1-2
Singles: 1-1-1
Course form: Debut
Earned plaudits on debut as a wildcard in 2010 when he fought back to a singles half-point to help keep the game alive, responding manfully to a nightmare incident on day one in which he played the wrong ball alongside his new captain Jim Furyk.
Missed Medinah - no bad thing going forward - but failed to win a match at Gleneagles and was used only in foursomes alongside Phil Mickelson at Hazeltine, perhaps a surprise given his standing and the likelihood that fourball would suit.
Not much has changed since then, in that he remains a brilliant player but one still fighting criticism for his inability to win a major as yet, although 2018 has not been his most productive year despite a much tougher display for second place at Augusta in the spring.
Played with Justin Thomas at the Presidents Cup where he added an impressive singles win to his Justin Rose scalp of two years ago, but recent oblique injury raises some doubts as to how big a role he will be capable of taking here having finally won a Ryder Cup at Hazeltine.
Dustin Johnson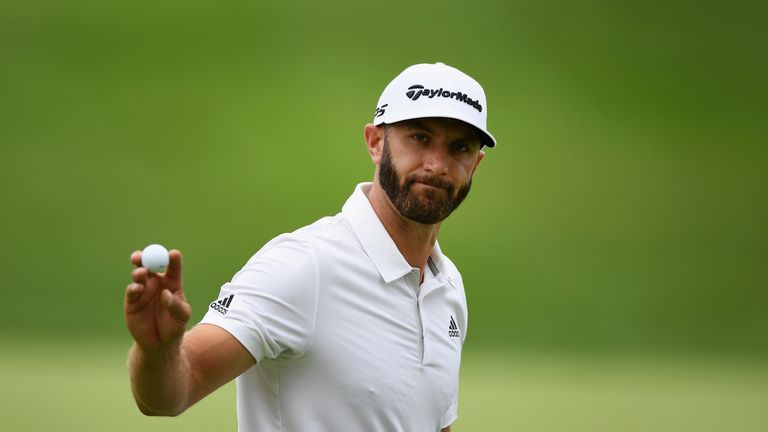 Ryder Cup record
Overall: 6-5-0
Foursomes: 1-2-0
Fourball: 2-3-0
Singles: 3-0-0
Course form: Debut
Won the 2016 US Open for an overdue major breakthrough. Frustrating that he remains on one and there have been chances missed even since that Oakmont victory, but outside of the four biggest events of the year he remains prolific and has famously won at least once in every season since first securing his PGA Tour card a decade ago.
This season has said it all, really. He has looked unbeatable twice, but then back-pedalled quickly when in command of the US Open and failed to really feature in the other two, again despite a very strong start at Bellerive in August. Is any of that relevant when it comes to the Ryder Cup? Perhaps not, but it does underline that he can look unbeatable one minute only to prove anything but, and that should encourage his opponents in Paris.
So should his Ryder Cup pairs record, which reads 3-5. It is not bad by US standards - they have lost two of the three Ryder Cups he has played in - but it is not as good as you would expect and were it not for a flawless singles record, his return would be pretty miserable. Clearly, he is a fearsome Sunday opponent and it is possible that a partnership with Brooks Koepka will take off, but he has a little to prove for the time being.
Brooks Koepka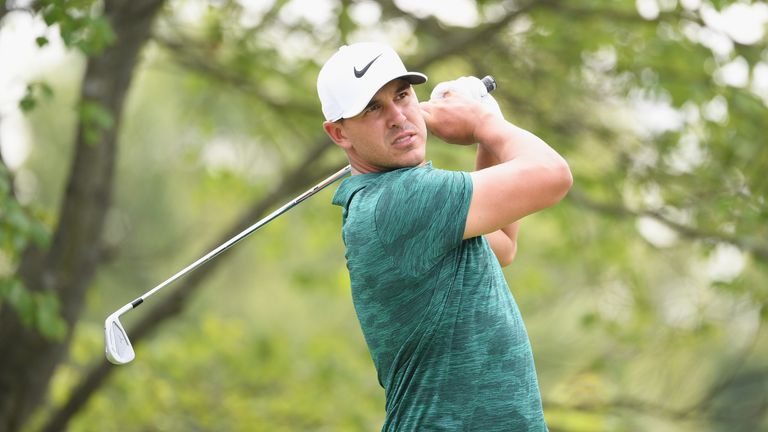 Ryder Cup record
Overall: 3-1-0
Foursomes: 1-0-0
Fourball: 1-1-0
Singles: 1-0-0
Course form: MC
Three-time major champion whose path to greatness took in the Challenge Tour, first of all, before his first top-tier win came in the Turkish Airlines Open. Since adding his first PGA Tour title in Phoenix, he has dominated a US Open, successfully defended that and then won the 2018 PGA Championship, on each occasion showing a remarkable poise which will continue to make him one of the most deadly golfers on the planet.
There have been examples of single-minded, world-class major winners not demonstrating their best in team competitions in the past but a 3-1-0 return on debut in 2016 suggests that is nothing to worry about, so perhaps the biggest concern would be his suitability to the course. Koepka's 330-yard, fairway-finding cut with the driver is a weapon anywhere, but less so here at Le Golf National than Hazeltine or Bellerive and he failed to make the weekend on his sole start in the Open de France.
In terms of likely partners, he went 2-0-0 with friend Dustin Johnson at the 2017 Presidents Cup and while they did lose their sole Ryder Cup match together a year earlier, they performed well. It is a partnership which will surely be renewed and DJ is the only player on this team Koepka has played pairs golf with before.
Phil Mickelson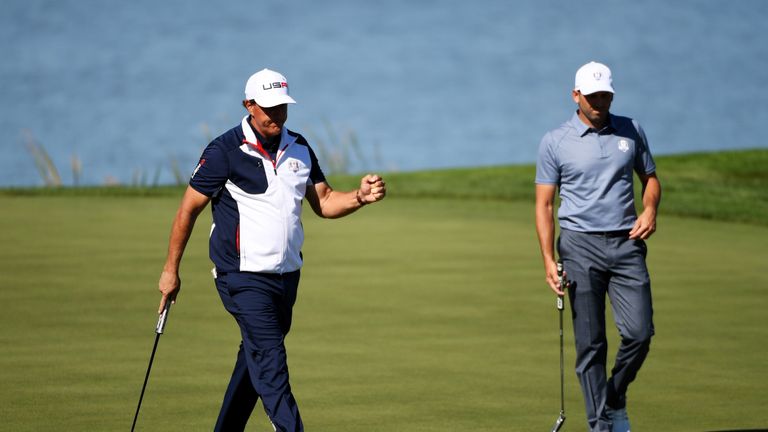 Ryder Cup record
Overall: 18-20-7
Foursomes: 5-7-4
Fourball: 8-8-2
Singles: 5-5-1
Course form: Debut
An ever-present since 1995 and started with a bang, winning all three matches at Oak Hill in a narrow USA defeat. First victory came at Brookline in 1999 and through those three appearances he remained unbeaten in singles, a record ended by Welshman Philip Price at the Belfry in 2002.
All told, Mickelson has played in 45 matches, from which he has returned 21.5 points. He is 5.5 from 11 in singles and 9 from 18 in fourballs, so it is foursomes which have been slightly more problematic and that is fairly logical, given that not always have colleagues been able to perform the miracle recoveries which Mickelson employs to rescue his own waywardness.
Last time we saw him, Mickelson halved arguably the best singles match in Ryder Cup history with Sergio Garcia but his place in this side was in doubt for a while, until he beat Justin Thomas to win the WGC-Mexico in the spring, his first title since 2013. Still, he required a captain's pick but few would argue one of the hottest putters on the planet right now is anything but worthy and, like Tiger Woods, he will relish teaming up with these brilliant young players.
Patrick Reed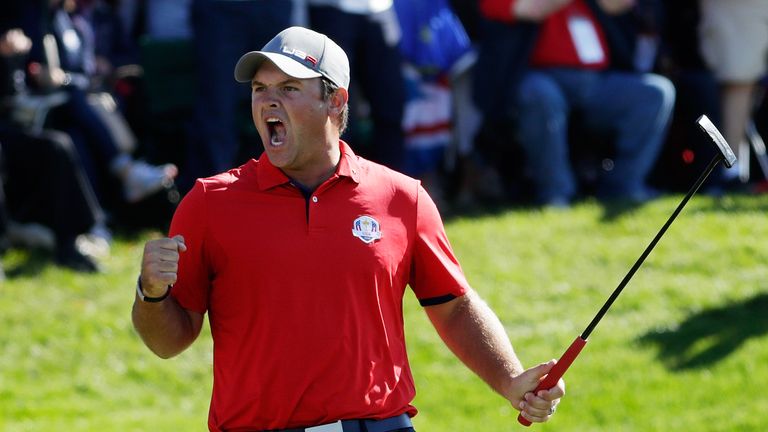 Ryder Cup record
Overall: 6-1-2
Foursomes: 1-0-2
Fourball: 3-1-0
Singles: 2-0-0
Course form: Debut
Dubbed 'Captain America' after a phenomenal debut at Gleneagles, where he was second only to Justin Rose in total points thanks to an unbeaten 3.5. That was the start of his partnership with Jordan Spieth and while they were surprisingly benched on Friday afternoon in Scotland, they have not missed a session since and were largely excellent despite one heavy fourballs defeat at Hazeltine.
Away from the Ryder Cup, Reed has become a major champion having fended off the very best to win the Masters and while his form has dipped since, he seems likely to rediscover something very close to his best now returned to team competition.
Having renewed his partnership with Spieth at last year's Presidents Cup, where they were unbeaten for the second time in two team competitions, it therefore seems likely they will play alongside each other once more, although with Thomas, Koepka and Johnson around it is less certain they will lead out the Sunday singles.
Whatever the case, Reed will be a marked man in Paris, but that is just the way he likes it.
Webb Simpson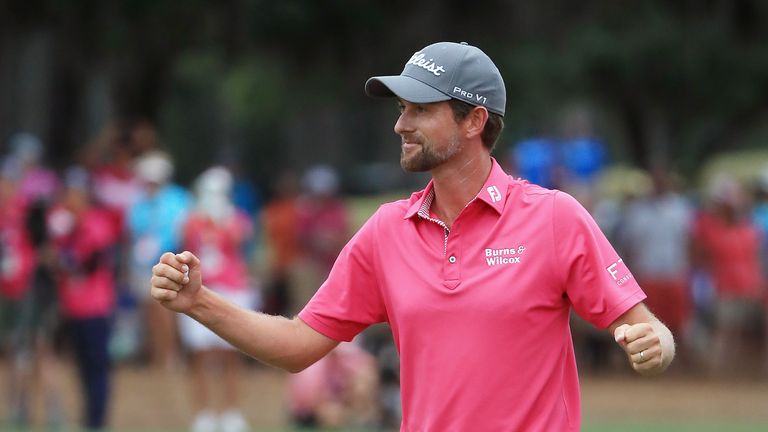 Ryder Cup record
Overall: 2-3-1
Foursomes: 0-1-0
Fourball: 2-1-0
Singles: 0-1-1
Course form: Debut
Fared well in 2012 when returning two points from four as a rookie and unfortunate, perhaps, to bump into Ian Poulter in the singles. Not so good in 2014, though, skying his opening tee-shot and losing that match 5&4 alongside Watson, after which Simpson was benched until Sunday.
To his credit, the former US Open winner halved his rematch with Poulter in the singles but the game was up by then and it is easy to believe that he will be used sparingly here, as the eighth and final qualifier whose obvious partner, Bubba Watson, has not been in particularly good form and does not have a positive Ryder Cup record.
All that being said, if there is a concern among the US side it might be their relative accuracy from the tee and that is Simpson's forte, so he could well take up the steady-man role and play at least two fourball matches, if not much foursomes.
That ability to find the target off the tee means he could be difficult to beat in singles, too, and the Players champion is not to be underestimated.
Jordan Spieth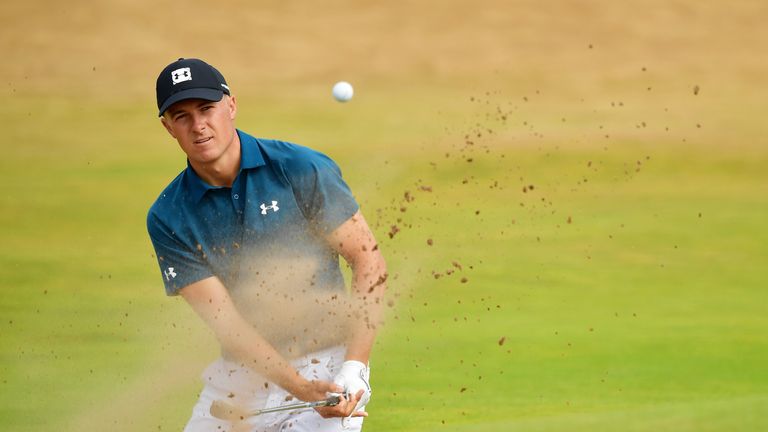 Ryder Cup record
Overall: 4-3-2
Foursomes: 1-0-2
Fourball: 3-1-0
Singles: 0-2-0
Course form: Debut
Made his debut in 2014 where striking up that brilliant partnership with Reed and while overshadowed by his playing partner, still had much to do with their success and that was again the case at Hazeltine two years ago, and at Liberty National (Presidents Cup) in between.
The difference between the two is that while Reed keeps winning his singles matches, beating Rory McIlroy and Henrik Stenson in the Ryder Cup, Spieth has compiled a miserable 0-5-0 record in this and the Presidents Cup. Jhonattan Vegas, Marc Leishman and Graham DeLaet have all seen him off in the Presidents Cup while he was reeled in by Graeme McDowell at Gleneagles and lost to Stenson at Hazeltine.
When presented with a problem, a perceived weakness, Spieth tends to find the answer so it would be unwise to assume this sequence will continue, yet it does suggest a fallibility which is at odds with his performances as an individual, such as when producing golf from the gods to rescue the situation at last year's Open Championship.
Clearly, 2018 has not been his best year, but the putter - all the more valuable in this event - has started to warm up and, like Thomas, he is one of those who has shown that he can take his game overseas without losing its edge. Fascinating to see how he does in singles and to find out whether his partnership with Reed is considered as vital now as it has been.
Justin Thomas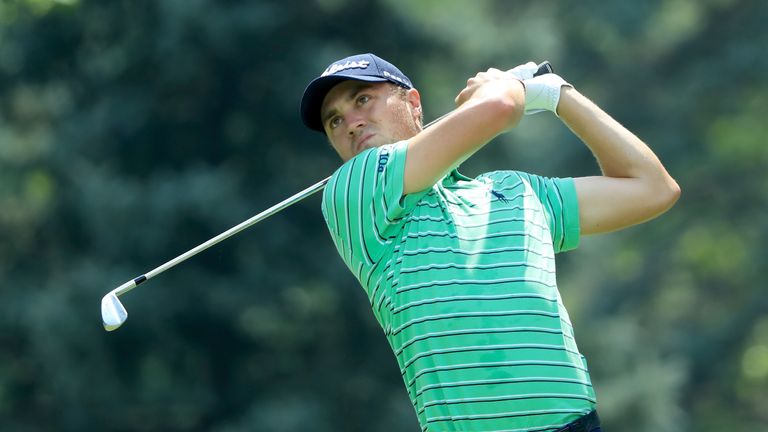 Ryder Cup record
Debutant
Course form: T8
Major champion, 10-time professional winner, world No 1 for four weeks earlier this year and back to his best with a convincing victory over the world's best in the WGC-Bridgestone Invitational. And this will be his Ryder Cup debut.
Yes, Thomas was only on the very fringes of the side two years ago, at which time he had only won the previous year's CIMB Classic and a Web.com Tour event. It is remarkable how far he has come since, winning the CIMB again, starting 2017 with back-to-back wins and a round of 59 to boot, ending it a major champion, and largely maintaining that sort of form since.
As a consequence of all this, he did of course make his Presidents Cup debut last year, one of four players relied upon to play all five sessions, and he fared well with a 3-1-1 return and his sole defeat coming at the hands of a world-class opponent in singles when the job was already done. Having wisely paid a visit to Le Golf National for the Open de France, where he tied for eighth despite not being at his best at the time, there is every reason to expect Thomas to play a key role in the side and his well-travelled game simply does not have a real weakness.
Went 2-0-1 with Rickie Fowler at the Presidents Cup but there are various other options, including a mouth-watering partnership with his close friend Jordan Spieth or with regular practice partner Tiger Woods and whoever plays with Thomas is entitled to walk to that first tee a little taller.
Bubba Watson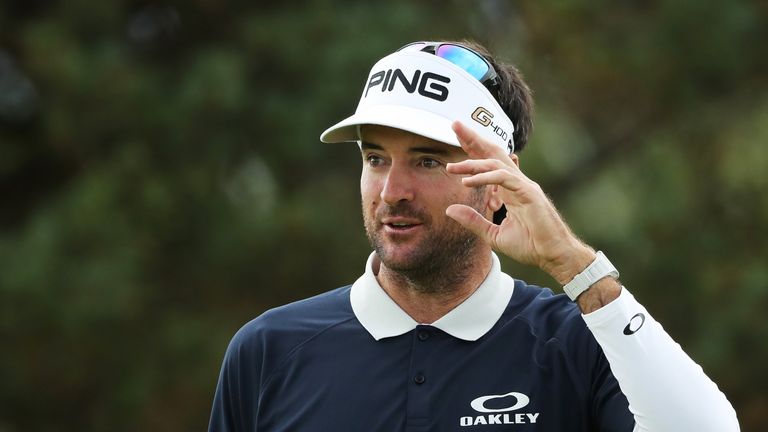 Ryder Cup record
Overall: 3-8-0
Foursomes: 0-2-0
Fourball: 3-3-0
Singles: 0-3-0
Course form: MC
In-and-out year but one which includes three victories, enough to comfortably ensure he is not invited along to help behind the scenes as was the case two years ago and can instead prepare for a playing return at a golf course he has famously visited once before, endearing himself to the locals by blaming them for his poor performance.
No doubt this event means much to Bubba - after losing a play-off for the 2010 PGA Championship he quickly sought to confirm he had done enough to qualify - but the fact of the matter is he has yet to impress. So far, he has played for three losing sides, never returning a winning record, and his latest appearance saw him lose all three matches at Gleneagles and none of them were close.
Whether a renewal of his partnership with friend Webb Simpson is on the cards remains to be seen, but chances are they will be given the chance to play together in fourballs, the only format under which he has returned a point, and at least Watson will be able to rely on an in-form, fairway-hitting partner at a course he will struggle to overpower.
Tiger Woods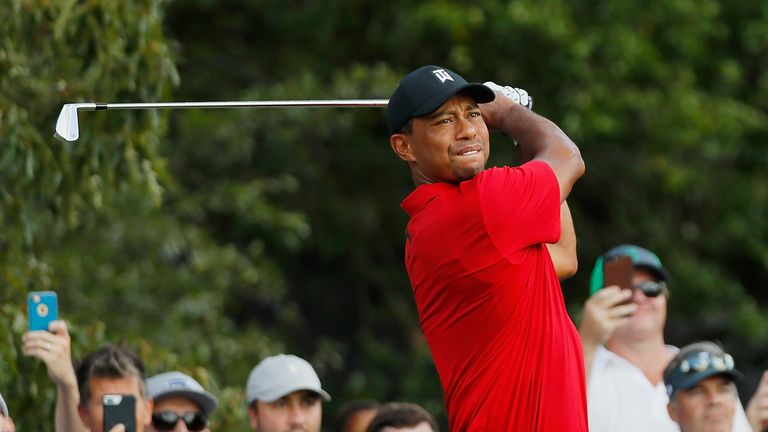 Ryder Cup record
Overall: 13-17-3
Foursomes: 4-8-1
Fourball: 5-8-0
Singles: 4-1-2
Course form: Debut
Tiger Woods' Ryder Cup record is the cause of much debate and has an undoubted chicken and egg element. Is it poor because he is not very good, or not very engaged, in the Ryder Cup, or is it poor because he has been playing in under-performing sides? In other words, have the US struggled because of Woods, or in spite of him?
One way or another, a losing return is not what anyone would expect of the sport's greatest modern-day player and the fact that his best golf has come in singles is not a coincidence. Not only does it speak to the selfishness inherent in virtually every all-time great, but it suggests that he has been let down by inferior partners, many of whom have struggled to produce their best now playing with, rather than against, Tiger Woods.
There's a chance that could all change in 2018. Woods is now one of the best golfers in the world, not the best golfer in the world, and many of his team-mates appear to view him as an avuncular figure, one to be respected but not feared. It is quite possible that playing with Woods now brings out a player's best and on that score it is telling that Bryson DeChambeau, expected to team up with him in Paris, shot 63 when they played together in Boston recently.
Woods' place on this team has appeared certain ever since he proved he was fit and could still play golf - underlined by his Tour Championship victory on Sunday - and while unlikely to feature in all five matches, he is expected to play a key role, perhaps more so in fourball golf where his playing partner is removed of some responsibility and able to focus on his own game to some extent. One thing we can be clear on is that come Sunday, beating Woods will be a real challenge for any European - only on his 1997 debut has he lost.
Get the dedicated Sky Sports Golf channel to watch every minute of the Ryder Cup. Find out more.