Ryder Cup victory for Europe down to teamwork, says Thomas Bjorn
"They have been amazing from day one, and I'm just so proud of them"
Last Updated: 01/10/18 1:11pm
Thomas Bjorn felt teamwork was the key to Europe's 17.5-10.5 victory over the United States at Le Golf National.
All 12 European players contributed at least a point as they regained the trophy and Bjorn said the way they had gelled together in Paris this week made his job easy.
The win was wrapped up with a 7.5-4.5 triumph in Sunday's singles, with the hosts pulling clear after the Americans had briefly threatened to stage a stunning fightback.
"I felt all along that this was a good group of guys, but I have to say, when we got here on Monday, we got together," said Bjorn.
"This turned out pretty exciting because the way that the 12 of them have just joined up together as a team and the way they looked after each other and have been there for each other throughout the whole week made captaincy pretty easy.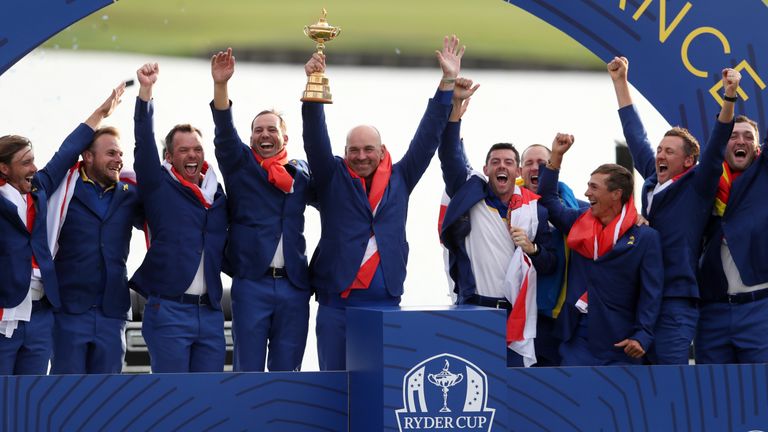 "The hardest thing about the captaincy this week was that there's so many guys playing well, and being in such good frame of mind that I wanted to get everybody on the golf course, but you can't.
"Today's performance, there was a little moment in the middle of it all where I was getting a little bit worried, but then everybody stood up and did their bit. You know, I can't describe how I feel about these 12. They have been amazing from day one, and I'm just so proud of them.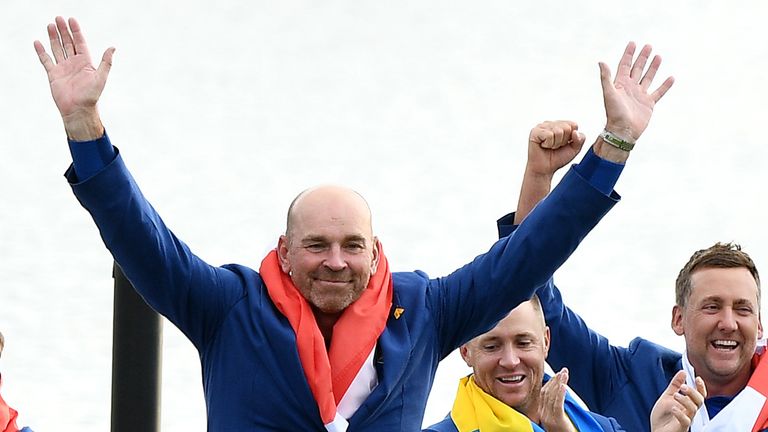 "We got it right this week. We worked as a team and we knew we were up against very strong opponents, but we went out on the golf course and believed in ourselves and what we stand for as a team. We never, ever looked towards their team about what they were about. We were about us as a team and what we do.
"This is the best team room I've ever been in. It was calm. It was determined. It was focused. It was fun. Everything that this Ryder Cup was, is what I think the Ryder Cup should be about for a European team.
"They understand the history. They understand what we're about, and that's what will do them great going forward."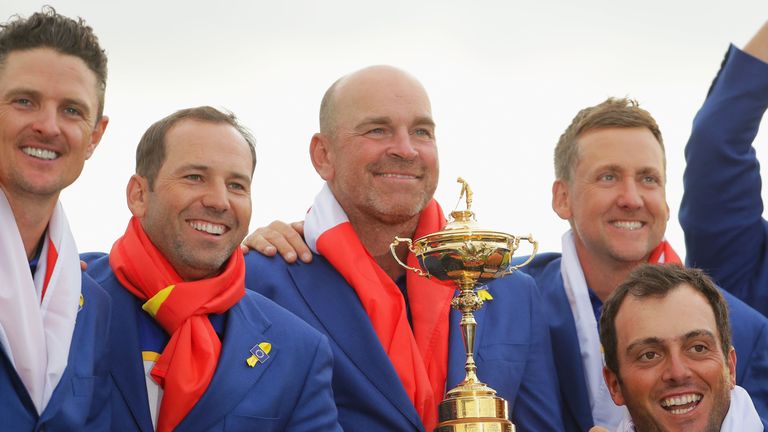 Sergio Garcia became Europe's all-time record Ryder Cup points scorer when he defeated Rickie Fowler in the singles and Bjorn had some special praise for the Spaniard.
"I think Sergio's Ryder Cup story is a whole thing of its own, and it's a brilliant story. It's a fantastic achievement," said Bjorn.
"He is very much the centre of what we do, and I've been saying this all the time: He walks into the room, he is right in the middle of everything."
Garcia was one of four successful captain's picks for Bjorn - along with Ian Poulter, Paul Casey and Henrik Stenson.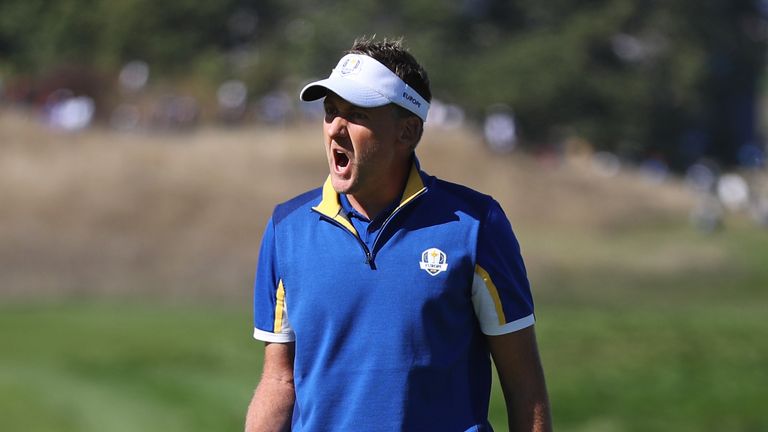 "I think I got it right, and they have been fantastic," added the Dane. "I couldn't have dreamt of what they brought on the golf course. They have been fantastic this week on the golf course.
"But in the team room they bring the experience. They bring the understanding. It's those guys that last night sit and make sure that everybody's in the right frame of mind and they are ready to go out and play because they have done it so many times before.
"I think it takes playing in the Ryder Cup and being in a lot of team rooms to understand what it's all about. Sometimes when you have some great new guys coming through where you've got to balance it out with experience; it worked well for us this week, it really has."