USA Ryder Cup captain Jim Furyk reveals changes to selection
By Mark Ashenden
Last Updated: 08/02/17 11:47pm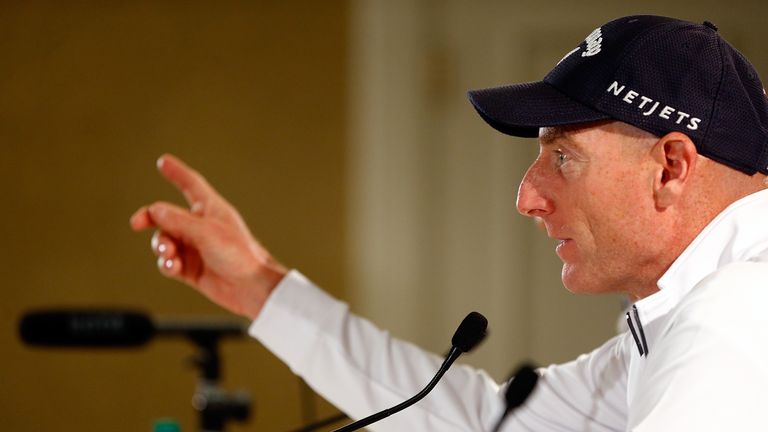 Ryder Cup captain Jim Furyk has announced several changes to how Team USA will be selected for the 2018 competition.
The most significant is moving the final wild card pick to before the Tour Championship.
Furyk also said on Wednesday the last of his four captain's picks would be made after the BMW Championship in 2018, instead of a last-minute decision after the Tour Championship before the Americans leave for Paris.
In 2016, final pick Ryan Moore was chosen five days before the tournament started, but for the Ryder Cup at Le Golf National next year, Furyk's fourth pick will be made after the third play-off event of the season.
"Hopefully, we can identify the hot player like Ryan, just after the BMW," Furyk said.
A minor change has also been made to the points system, with players to be awarded 1.5 points for every $1,000 earned during the 2018 majors instead of two, although the winner will still receive double points.
The next Ryder Cup will be between September 28-30 at Le Golf National outside Paris, where the Americans will try to claim back-to-back wins for the first time since 1993.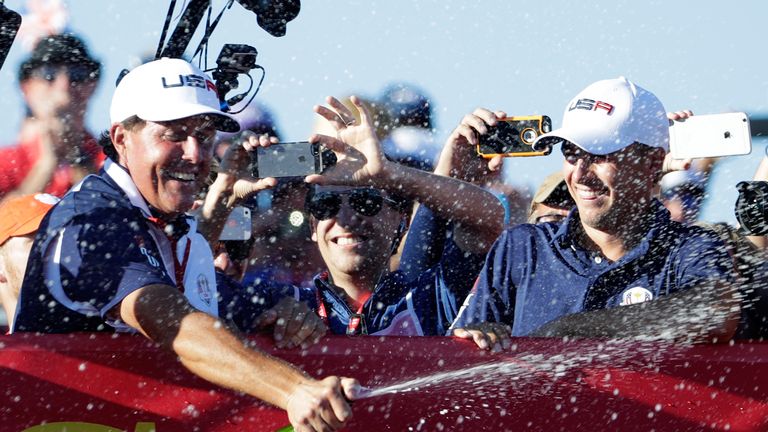 The US system will stay largely the same because Furyk said it worked well in a victory at Hazeltine last year. The change is how points are distributed in the majors during the Ryder Cup year.
"In effect, they become weighted triple," Furyk said, noting the average PGA Tour purse is just over $7m. "So when I looked at the finishes, if you finished third in a major championship, you earned more points than a winner in a PGA Tour event.
"I really value winning. I want the guys that hit shots down the stretch, that have the guts, the fortitude, the game to win golf tournaments. And I find winning very, very important."
Furyk added: "We can't wait until after the Tour Championship to take a pick. I feel like the timing, we probably want to get it done a little earlier and not put those guys through that at the Tour Championship again.
"I think it's wise, as well, for the captains to be discussing parings in that the night before we leave, rather than who our next captain's pick is going to be."