Eoin Morgan says the opportunity to end Australia's Champions Trophy hopes on Saturday is his equivalent of the Ashes.
England's one-day captain toured as part of the 2010/11 Ashes squad but did not play a Test, and the last of his 16 caps in the five-day format was won more than five years ago.
But Morgan and his in-form side can get one over on the old enemy at Edgbaston, where Australia must win to avoid a second straight group-stage exit in the competition.
And the Dubliner said: "I've been in a position where I haven't played in Ashes cricket, and certainly there are other guys down in the changing room [in the same situation].
"If you never get to play in an Ashes game, this is the closest you will ever get to beating an Australia team."
Morgan will go into the game on the back of a glowing reference from assistant coach Paul Farbrace, who called him "the single biggest influence" on England's transformation from World Cup flops to Champions Trophy favourites in barely two years.
The left-hander's attacking shot-making is now replicated across a batting line-up which last year posted a new record one-day international total of 444.
He said: "I say things in selection meetings or meetings that we have as a team, and they might be a bit far-fetched - but when we back them up as a side, they're not.
"I think that builds trust within a group. If you can demonstrate what you're trying to say and achieve and you go and achieve that, I think it goes a long way within a side.
"Sometimes that can look a little bit reckless at times. I suppose it can put us in some sticky situations, but we're in a position where we have nothing to lose.
"I don't think you're ever in total control. I don't think you should ever assume you are. But certainly, I think at the moment people take my views with a bit more of a backing as opposed to maybe when I first started with no games under my belt."
Consistent team selection has also played its part, and Morgan has again backed Jason Roy despite the opener averaging just eight in his past eight games.
"Jason speaks to everybody and understands that everybody goes through bad patches," he said. "The thing that we emphasise is that we believe his score is around the corner. Let's hope it's tomorrow."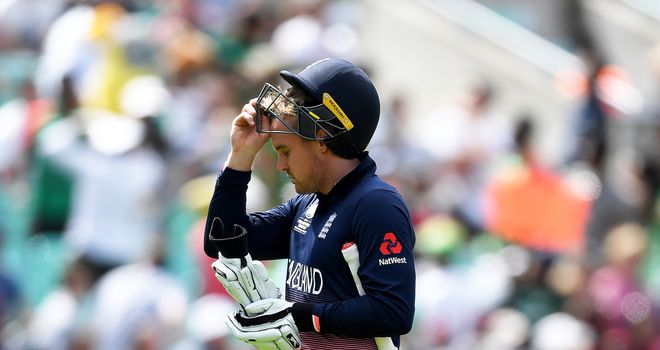 Australia's tournament is being played out against the backdrop of an ongoing pay dispute with Cricket Australia, and vice-captain David Warner this week suggested the governing body's behaviour risks undermining the team's chances.
Morgan joked: "We'll have a whip round!. I don't think Dave will be short."
Smith said the stakes are too high on the pitch for his team to get distracted.
"The Champions Trophy only comes around every four years, and it's the second biggest tournament after the World Cup, so we've got to be focused on that.
"It's a very cut-throat tournament with only three pool matches. So you've got to be switched on for each and every one of those, albeit we're only going to be getting through one potentially."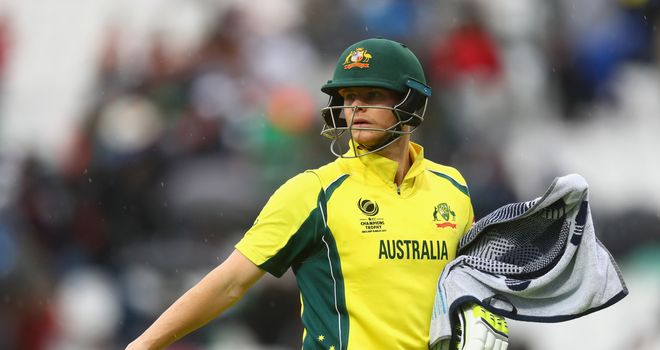 He is banking on his team raising their game when they most need to, as the World Cup holders so often have in the past.
"I hope so," he said. "Obviously, it's a must-win match for us ... essentially a quarter-final.
"That usually does bring out the best of the Australia cricket team in big tournaments. So let's hope that is the case tomorrow."
Australia will not be under-estimating opponents they easily beat at the 2015 World Cup and last faced in a one-day international series which narrowly went their way too later that same year.
"I think they've come a long way," Smith said of England. "They've got some dangerous players that we're going to have to keep quiet. We're certainly going to have to be at our best if we're going to beat them."
England (possible): EJG Morgan (Captain), JJ Roy, AD Hales, JE Root, BA Stokes, JC Buttler (wkt), MM Ali, AU Rashid, LE Plunkett, MA Wood, JT Ball
Australia (possible): D Warner, A Finch, S Smith, C Lynn, G Maxwell, T Head, M Wade, M Starc, J Hastings, P Cummins, J Hazlewood
Watch England take on Australia live on Sky Sports 2 from 10am on Saturday.