New York Yankees will take on Houston Astros for the right to take part in the World Series
Last Updated: 12/10/17 7:21am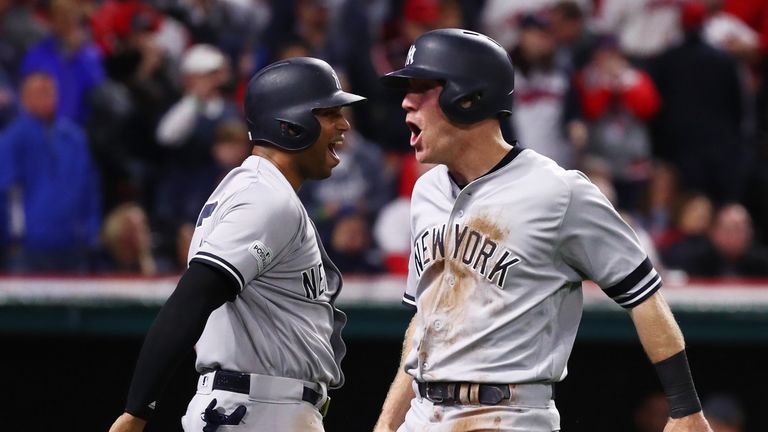 The New York Yankees are through to the American League Championship Series after beating the Cleveland Indians 5-2 in Wednesday night's deciding game five in the American League Division Series.
The Yankees trailed 2-0 in the series after losing the first two games but rallied to win three in a row and will next face the Houston Astros in a best-of-seven series for the right to advance to the World Series.
Didi Gregorius was the key man for the Yankees on Wednesday night, hitting a pair of home runs off Indians starter Corey Kluber.
Regarded as one of the finest pitchers in the league, Kluber only lasted 3 2/3 innings on this occasion, giving up three runs, three hits and two walks, as the Yankees secured an early lead they would not relinquish.
Gregorius went 3-for-4, and Brett Gardner added three hits and an RBI for New York, while Yankees starter CC Sabathia pitched four strong innings before faltering in the fifth.
He struck out nine and was charged with two runs in 4 1/3 innings.
David Robertson (1-0) pitched 2 2/3 scoreless innings to get the win and Aroldis Chapman shut out Cleveland in the last two innings to pick up his second save of the series.
The Yankees will now head to Houston for game one of the ALCS, which will get underway on Friday.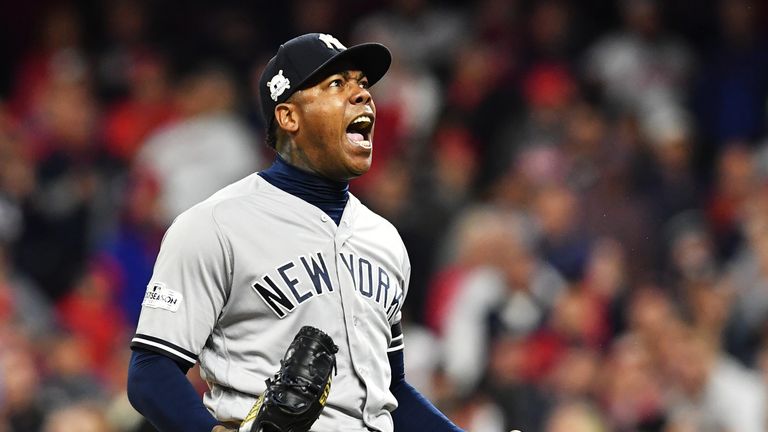 In the NLCS, the Los Angeles Dodgers will take on the winner of a deciding game five between the Washington Nationals and the Chicago Cubs.
The Nationals forced a decider back in Washington on Thursday night by defeating the defending champions 5-0 on Wednesday.
Washington led 1-0 for much of the contest and Michael A. Taylor smashed a grand slam in the eighth inning to extend the advantage.
Nationals starting pitcher Stephen Strasburg, who had been the focus of a pre-game drama about whether he would take the mound, collected his first play-off triumph despite battling fever and chills a day earlier.
Strasburg struck out 12 and surrendered only three hits with two walks, over seven shutout innings. He kept the Cubs hitless for the first 5 2/3 innings.