Russell Westbrook signs 5-year, $205M extension with Oklahoma City Thunder
By Michael Kelleher
Last Updated: 29/09/17 10:09pm
Russell Westbrook, the NBA's reigning MVP, has signed a five-year, $205m (£153m) extension with the Oklahoma City Thunder.
The deal, which begins at the start of the 2018/19 season, gives Westbrook the largest guaranteed contract in NBA history and sets him up to earn $233m (£174m) over the next six seasons.
Thunder general manager Sam Presti confirmed the news in a press release on Friday.
"We are extremely fortunate to have an athlete, competitor and person such as Russell wear the Thunder uniform," Presti said. "To have him cement his legacy as a leader as we enter into our 10th season in Oklahoma City is extraordinary.
"I am extremely grateful to Russell, his family and to our ownership for the commitment and support that they have demonstrated in supporting our vision for the Thunder."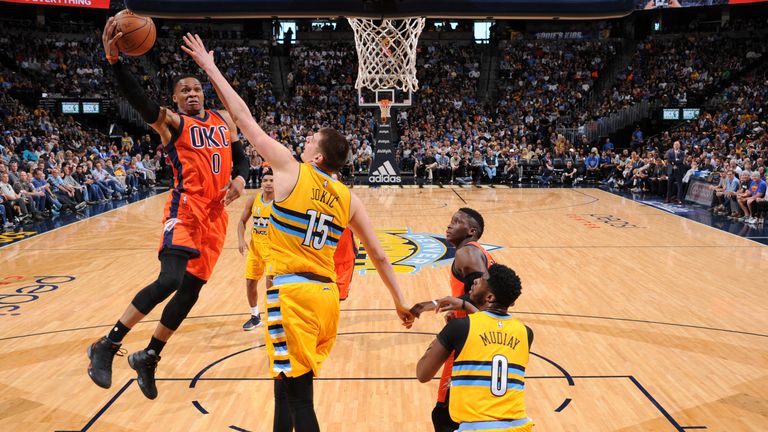 The deal will keep the 28-year-old point guard in Oklahoma City through to the 2022/23 season, after which he will be 34.
"I've said it before, and I'll say it again, there is no place I would rather be than Oklahoma City," said Westbrook. "I am so honoured to have the opportunity to continue my career here with the Thunder.
"From day one the support that Mr. Bennett, Sam, Troy and the entire organisation have given me and my family has been incredible and we are so grateful.
"When you play in Oklahoma City you play in front of the best fans in the world, I'm looking forward to bringing everything I've got, for them, this city and for this organisation. WHY NOT?"
The agreement caps a tremendous offseason for the Thunder, who watched Kevin Durant leave for the Golden State Warriors last summer.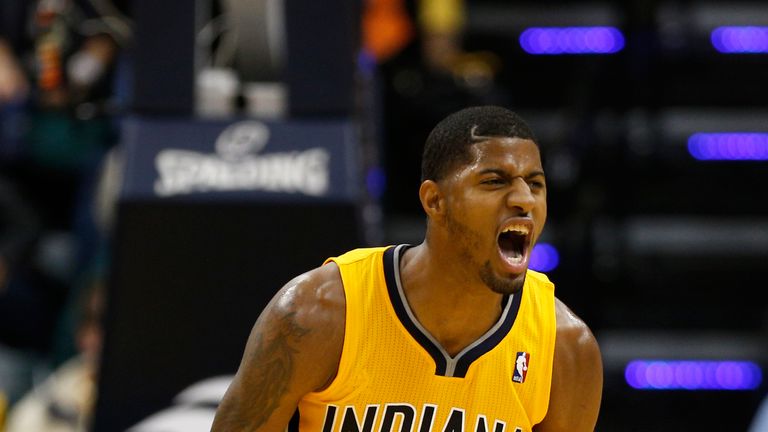 At the beginning of July, the Thunder traded Victor Oladipo and Domantas Sabonis to the Indiana Pacers in exchange for four-time All Star small forward Paul George.
On Monday, Oklahoma City acquired 10-time All Star Carmelo Anthony from the New York Knicks in exchange for Enes Kanter, Doug McDermott and a 2018 second round draft pick.
Westbrook's extension is critical for the Thunder's chances of re-signing George and Anthony, who both have player options on their deals after this season.