Sir Bradley Wiggins' hour record bike was legal, UCI confirms
Jaguar Pinarello Bolide HR did not break rules, despite claims
By Matt Westby
Last Updated: 10/06/15 5:56pm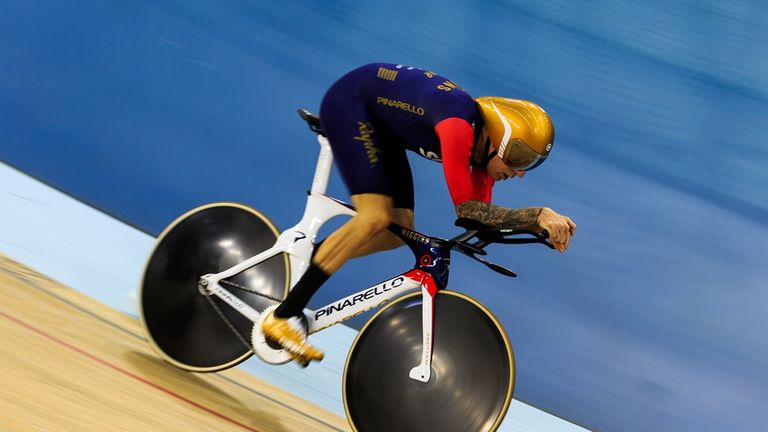 The International Cycling Union (UCI) has confirmed that the bike Sir Bradley Wiggins used to break the UCI Hour Record on Sunday was legal, quashing claims from the coach of former record-holder Alex Dowsett that it did not meet regulations.
Wiggins set a new best distance of 54.526km on a Jaguar Pinarello Bolide HR, which was specially manufactured for the attempt and featured a state-of-the-art one-piece titanium handlebar.
Steve Collins, who coached Dowsett to the previous record of 52.937km, said the handlebar did not meet the criteria for permitted equipment in record attempts.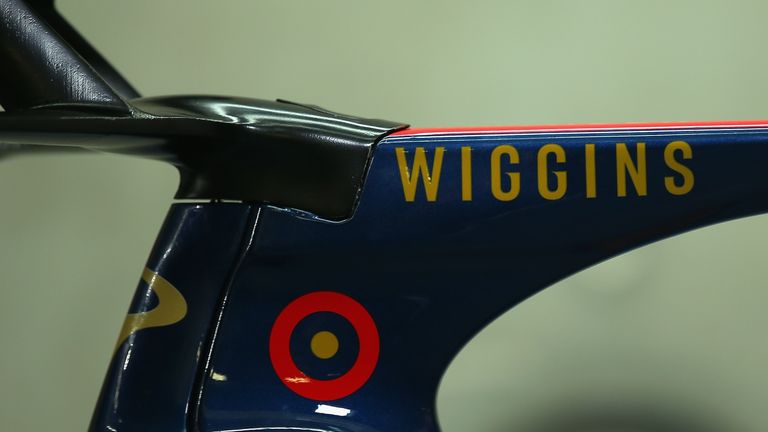 He told the BBC: "One of the sad bits about it was that Bradley's bike wasn't in production. For attempts like that it should all be production available so you can buy it off the shelf. You can't get 3D-printed handlebars moulded to your own arms to make it easier for your own attempt."
However, in a statement on Tuesday, the UCI, which officiates over the hour record, confirmed: "Bradley Wiggins' bike and equipment were thoroughly assessed by UCI officials before and after the UCI Hour Record attempt and were judged to be fully compliant with UCI Regulations."
Collins also claimed that Wiggins had received help from British Cycling that was "not allowed".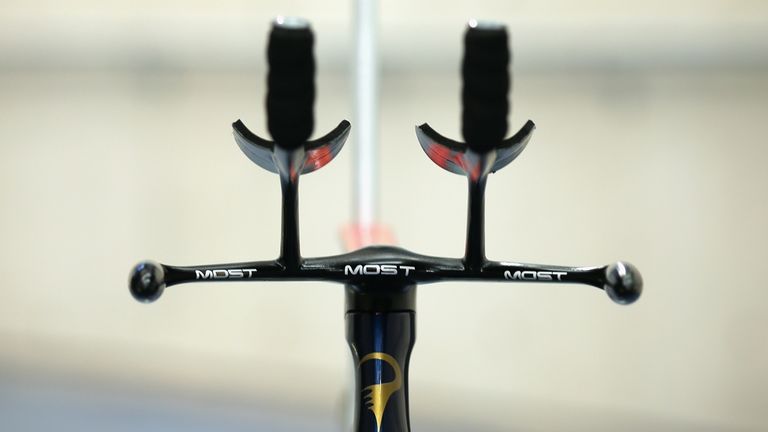 Whereas Dowsett had been coached solely by his road team, Movistar, Wiggins' lead coaches were British Cycling endurance coach Heiko Salzwedel and technical director Shane Sutton.
However, British Cycling said in a statement: "Alex Dowsett set his world record at the National Cycling Centre in Manchester, the home of British Cycling, where he received technical and operational support from British Cycling personnel.
"Sir Bradley Wiggins was helped by members of the Great Britain Cycling Team coaching staff with whom he is working in his bid to earn a place in the team pursuit squad for Rio 2016."