F2 ban Santino Ferrucci from races in Hungary and Belgium
Haas junior driver found guilty of driving into Trident team-mate
By William Esler
Last Updated: 18/07/18 6:22pm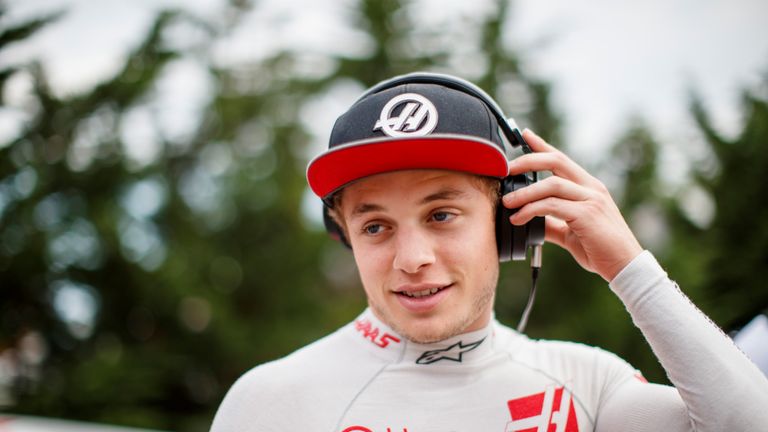 Santino Ferrucci has been banned from the F2 races in Hungary and Belgium after deliberately crashing into his team-mate Arjun Maini after the Sprint Race at Silverstone.
Following the chequered flag, the Haas junior driver drove into the back of his Trident team-mate leading Maini to say on the radio "there is something wrong with my team-mates brain."
Ferrucci then replied to Maini on a Sky Sports F1 tweet mentioning Maini's radio transmission saying "says the one crying on the radio. I just did my drugs test so I'm all clear ;)".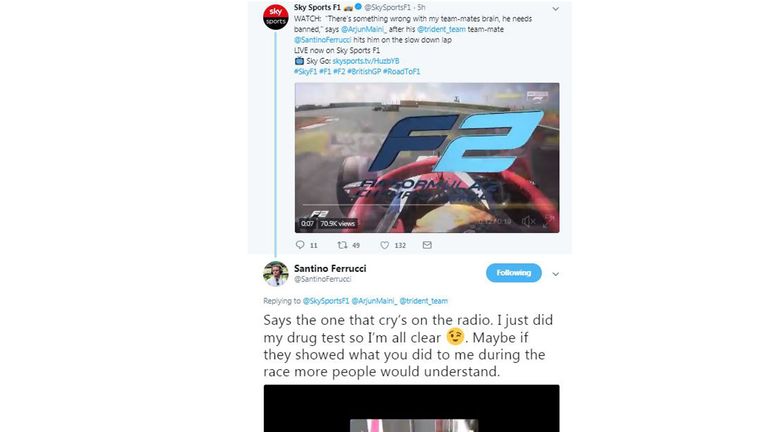 The stewards at Silverstone heard testimony from the Trident team that Ferrucci driving into Maini was premeditated.

Ferrucci declined to attend the stewards hearing.

The American was also disqualified from the Sprint Race results at Silverstone for a separate incident when he forced Maini off the track.

Ferrucci was also found to have transitioned from the support race paddock to the race pitlane wearing just one glove and holding a mobile phone earning him a 6000 Euro fine.

Trident responded on Twitter stating: "Trident intends to show their solidarity and support to @ArjunMaini_ and his family, for the unsportsmanlike and above all uncivilized behavior that he was forced to endure not only during this last weekend by Santino Ferrucci and father, who accompanied him.

"The contractual implications of what has happened will be dealt with by our lawyers. Never in these 12 years of sporting activity has anything even close to this ever occurred. We apologize for the show that we have regretfully offered."