UCI BMX World Championships: Quillan Isidore out to get his confidence back
Last Updated: 15/07/14 4:38pm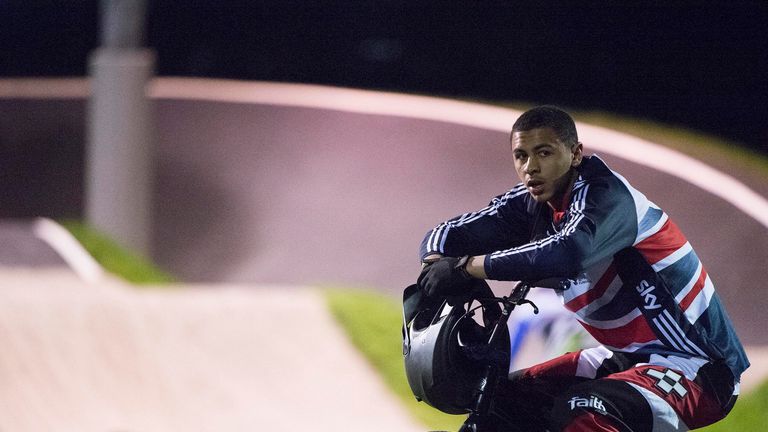 The past 12 months have not been easy for Quillan Isidore. A long-term leg injury kept him out for eight months and having spent the past few months battling to get back to his best, he suffered another setback last month as he broke his collarbone.
However, two years on from being crowned BMX Boys 16 World Champion, things are starting to look up again for the Sky Academy Sports Scholar.
Later this month he will head to Rotterdam for the UCI BMX World Championships, as he attempts to get back on track in his pursuit of a place on the Great Britain team for the 2016 Olympic Games in Rio.
I'm in a good place at the moment and I just want to stay healthy
Quillan Isidore
Any thoughts of a medal are at the very back of Isidore's mind as he instead looks to gain valuable experience at a major tournament, and one that he feared he would miss out on again following his collarbone break.
"Last year, obviously I missed out through injury and I was gutted because I didn't get a chance to defend my title or come out of it with any form of success," he said of the World Championships.
"So this year at least I get to enjoy the experience and soak it all up as much as I can. It did worry me as soon as I'd done my collarbone and I thought that was it – European Champs and Worlds out of the picture again, for the second year in a row.
"I'm glad that I get to do one of them, and the more important one really, so it's happy days."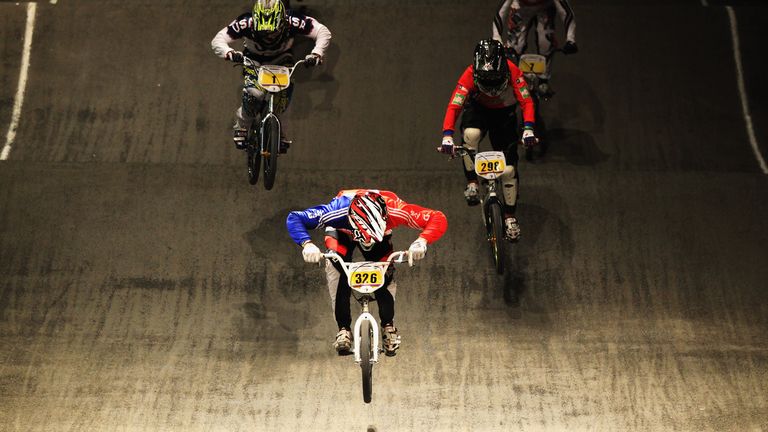 The 17-year-old Peckham rider will compete in the Junior Elite category and ordinarily would be looking to challenge for the medals. However, his injury woes mean that he can arguably approach the championships in a more relaxed manner.
"I've spoken to my coach about it and I'm going purely for the experience," he told Sky Sports.
"Obviously, I'm just coming back from an injury, I was injured last year and I'm in no position to say I can go and win a world title yet. I'm just going there to enjoy myself and take it race by race, I'm not going in with any expectations."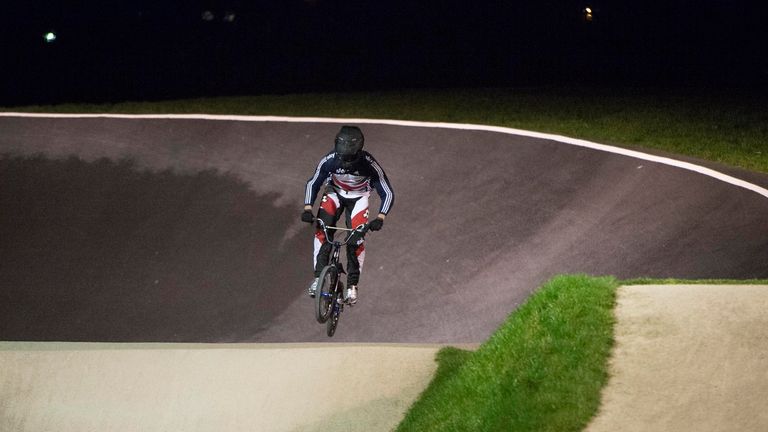 Isidore admits that since returning to action his performances have been 'up and down' but he remains confident that, provided he can get through a spell of training and competing without any further injuries, he can do enough to earn a place on the GB BMX Academy Programme in Manchester by the end of the year.
That is the primary focus for the young rider and he believes that if he can make the programme then he will be in a great position to push on and secure a place in the GB team for Rio.
"I've got four guys ahead of me who are going really quick at the moment," said Isidore. "GB are going for three spots (in Rio) which is the maximum.
"But I believe that if I move up to Manchester at the end of this year then I'll have a really good chance because I'll put everything into it and I've got good attributes to get me to the Olympics so we'll see."
Getting back to his form prior to his double leg break last summer is another major target for Isidore and would represent a major step forward for him. The key to returning to that level, he says, is in the head.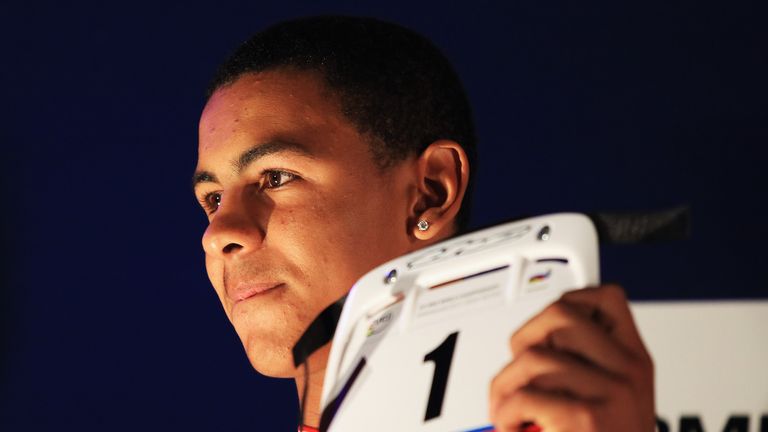 "The level of tracks these days is so hard, so if you go out there with any doubts in your mind, that is what will make you crash," he explained.
"That's what happened when I broke my collarbone, my head just wasn't in the right place before practice or the race. I was almost lying to myself that I was back to where I was just to give myself a bit of extra confidence but I knew I really wasn't.
"Having a good head game is the most important thing sometimes because you can be the fastest person in the world but if you're not confident and you're not mentally ready then you'll just blow up all the time. You see a lot of that with the top athletes, so with me I just need to enjoy riding my bike a bit more.
"With racing I need to try and get that attitude back where (I believe) I'm unstoppable and when I get to the gate I think 'no one here is going to beat me' and that is what won me the World Championships (in 2012) because I was so confident. It's just as important as being physically ready."
The World Championships in the Netherlands give Isidore the perfect opportunity to restart his journey back to full fitness both physically and mentally and once he gets back to 100% he is confident that the results will come.
"Training the last six weeks, has been amazing compared to the start of the year because the rehab is going so well and I'm not getting as frustrated anymore," he added.
"I'm just really focused on getting back to where I was now. I know that when my knee and my collarbone do get better that I'll surpass where I was, so I'm in a good place at the moment and I just want to stay healthy."