Sprinter Imani Lansiquot called up for Athletics World Cup in London
By Mark Ashenden
Last Updated: 13/07/18 4:53pm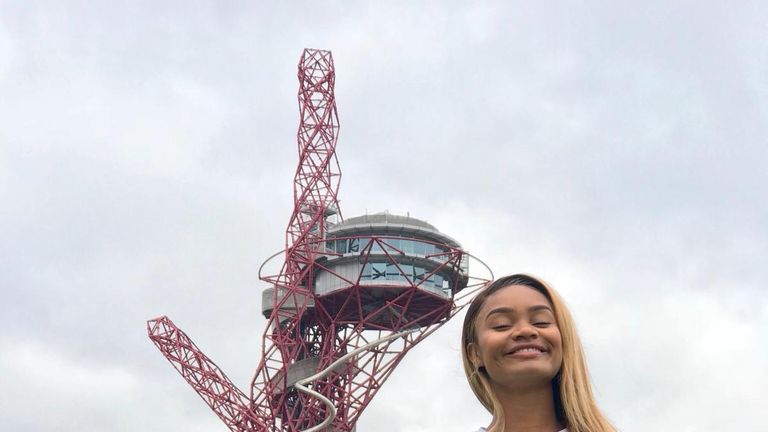 Sky Sports Scholar Imani Lansiquot has been named in GB's team for this weekend's Athletics World Cup at London's Olympic Stadium.
Sky Sports is showing live coverage of this prestigious eight-nation event with some of the sport's stars going head to head as they secure points for their country.
Hurdler and fellow Scholar Andrew Pozzi is already in the squad and Lansiquot has been revealed as one of the sprinters in GB's 4x100m team who run on Sunday.
It is reward for a stunning start to the season for the 20-year-old Londoner who was fourth in the 100m final at the British Championships in Birmingham.
She said: "I'm so happy to make my first senior squad and to run in a strike four for GB.
"It's a fresh, new event for athletics and to be a part of the first edition is really special. I'm looking forward to putting my best foot forward in the relay."
Britain will face athletes from the United States, South Africa, Poland, France, China, Germany and Jamaica at the 2012 Olympics venue.
All track events up to and including the 1500m will take place alongside all field events and two evenings of straight-final action will conclude with one nation being crowned champions.
A $2m prize fund is up for grabs with the Athletics World Cup 'Platinum Trophy' to be awarded for the first time to the winners on Sunday night.
Coverage of the Athletics World Cup is available on July 14/15 beginning at 7pm on Saturday - you can watch on Sky Sports Actionand Main Event while it will also be available to all Sky customers onSky Sports Mix, channel 121
Sunday's climax will be available on the same channels, with Mix and Action covering the event from 7pm and Main Event viewers joining from 8pm