Kevin Owens interview: WWE star says Hell in a Cell is 'daunting'
Universal Champion to fight Seth Rollins on Sunday night
By David Ruse
Last Updated: 26/10/16 12:54pm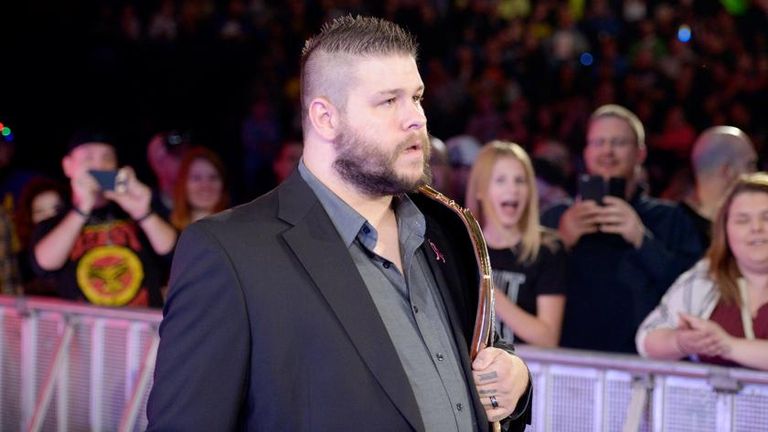 Halloween is not until next Monday - but Kevin Owens is already feeling a little jittery.
That's because he will step into the demonic Hell in a Cell structure for the first time on Sunday night to defend the Universal Title against Raw rival Seth Rollins, a bout you can see live on Sky Sports Box Office.
"Everyone wants to make their match as memorable as possible and I will be looking to give people something to talk about, but I'm not exactly looking forward to being in the Cell," Owens told journalists on a pre-Hell in a Cell conference call.
"It is pretty daunting - the Cell has been responsible for some amazing matches but it can also lead to some pretty real injuries, so that plays into your mind.
"As history making as Sunday will be, you can't lose track of the fact it is a dangerous match."
The treacherous nature of the bout was most evident 18 years ago in Pittsburgh, when Mick Foley took two frightening falls while battling The Undertaker.
The Hardcore Legend first tumbled from the top of the 16 foot-high Cell and through an announce desk below, leading to then WWE commentator Jim Ross shrieking: "Good God almighty! Good God almighty! That killed him! As God is my witness, he is broken in half!"
Foley - who ended the encounter with a tooth in his nose - was then planted through the Cell's mesh roof by an Undertaker Chokeslam, with Ross' co-broadcaster, Jerry Lawler, yelling: "That's it. He's dead."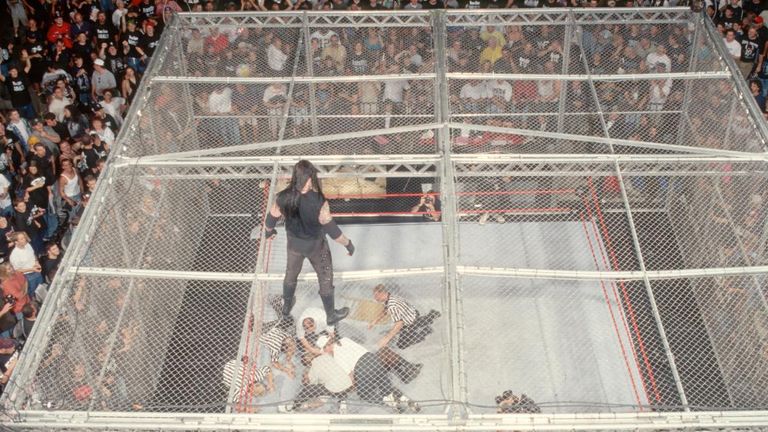 Yet, Owens feels the inaugural Hell in a Cell encounter at Badd Blood in 1997, in which The Undertaker and Shawn Michaels went one-on-one, was a superior bout.
"The Hell in a Cell match that always sticks in my mind is the original Michaels versus Undertaker match," he added: "It was really something.
"The bout itself was so good, while Kane's debut made it even more memorable. That takes the cake in terms of Hell in a Cell matches."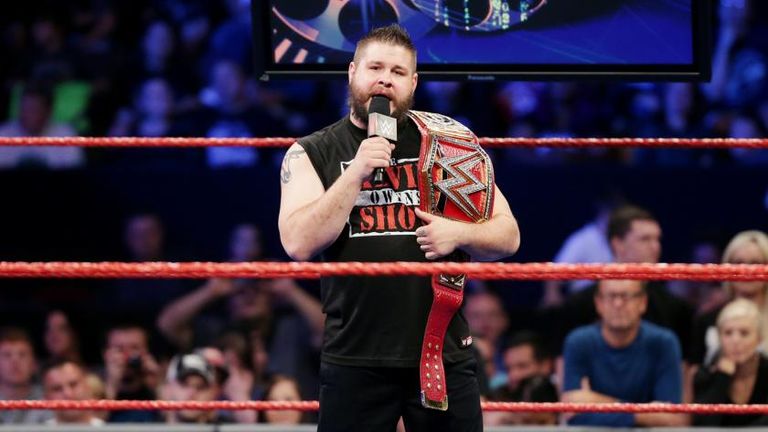 In an in-depth interview, Owens also reflected on becoming Universal Champion during the summer, and which of his fellow WWE Superstars he is itching to face in the squared circle…
How did it feel to become Universal Champion - and was the moment sullied by the fact Triple H helped you pin Rollins?
KEVIN OWENS: It was the culmination of 21 years of hard work, as I am 32 now and 11 when I first watched WWE. Some people have questioned Triple H helping me win the title but that made it more special and added to the moment because without him I wouldn't be here.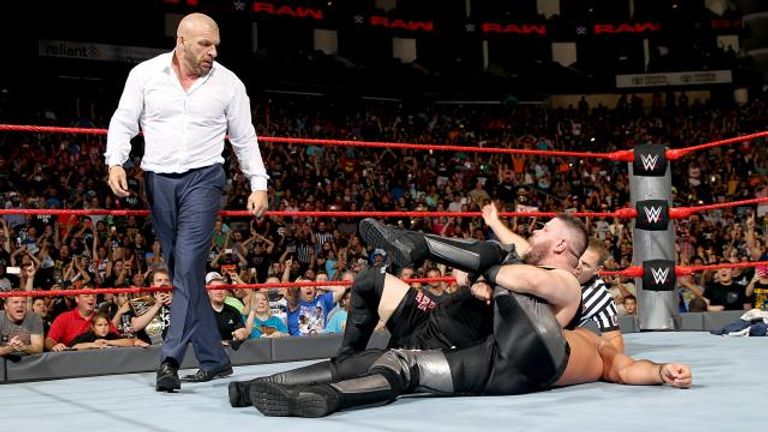 He made the call to hire me and he has been a pretty big supporter of mine since I first got here. Now, though, I am focused on creating my own legacy. I've never been the sort of guy who wants to emulate this guy or that guy, I just try to forge my own path.
Do you feel any added pressure being Raw's top title holder?
KO: No, as I feel it's where I belong. I wasn't nervous before my first match on the main roster against John Cena or when I appeared on Raw for the first time - sure, there was excitement and now, as champion, I know I am representing the company, but there is no added pressure. It makes sense to me that I am walking out with the top title in the company. It's exactly where I am supposed to be.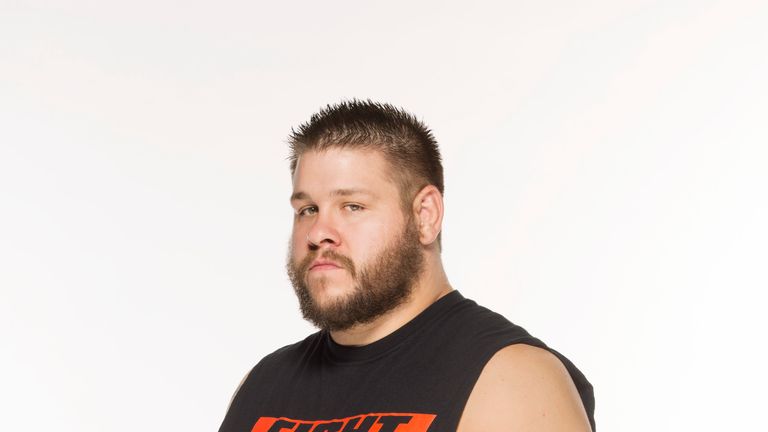 I feel the WWE Universal Title is more important that the WWE World Title on Smackdown. Just look at the calibre of the guys vying for the belt and the way it was introduced with Finn Balor, Rusev, Cesaro, myself, Roman Reigns, Chris Jericho, Sami Zayn and Sheamus in contention.
Kevin Owens on... Universal Title
You, Rollins, Cesaro, Sami Zayn and Finn Balor are just a few of the many WWE stars to have progressed through the independent scene. What does that experience give you?
KO: Beyond the in-ring work and athleticism, I feel my generation, and any of the guys that have to cut their teeth in the independents, bring a level of passion that is unmatched. There are a lot of people who have dreamed about becoming a WWE Superstar and trained that way, but if you haven't ground it out on the indies for 15-20 years to get there, you'll never really know what it's like.
If you get through all that, keep your head up and make it to WWE, it shows heart. I think that has been extremely beneficial. For 99 per cent of us, wrestling was our life for a long, long time. From the time I was 11 until I was 23 and met my wife, wrestling was all I cared about. It was an obsession and that's why I think I ended up making it. There was no other option for me.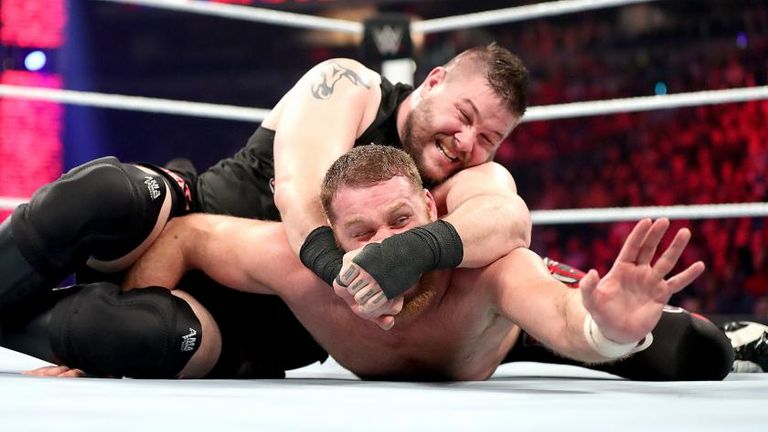 What has it been like working with Chris Jericho?
KO: He was always a guy I looked up to. Back in the day, Raw used to air at midnight in Canada but I would stay up way past my bedtime to watch it and I remember seeing his debut and losing my mind. So to now be able to share the ring with him and do some entertaining stuff is pretty special.
It's hard to put my finger on exactly what I'm learning from him but I'm definitely learning. I don't want to say he is learning from me but possibly he is because what makes you elite in our industry is that you never stop learning.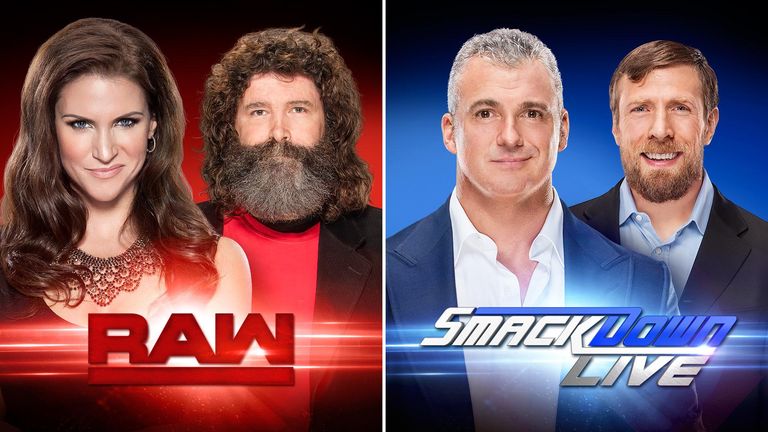 The brand split gives us an extra day at home to rest our minds and bodies and spend time with our families. I have also sensed some extra competition between Raw and Smackdown – the Smackdown guys, in particular, tweet a lot about how they think their show is better than ours.
Kevin Owens on... the brand split
Who are you most looking forward to facing in the future?
KO: I feel like Sami Zayn and I will definitely be in the ring together again. WrestleMania would be a logical place to have that match, especially after our bout at Battleground, which I think is the Match of the Year - I certainly haven't seen a better one. I would also say [NXT Champion] Shinsuke Nakamura - he is a unique performer and I don't know anyone who wouldn't want to get in the ring with him.
And who would be your ideal WrestleMania opponent?
KO: Brock Lesnar - I'd love to defend the title against him. A lot of people write off anyone who steps into the ring with Brock and not too many people would give me favourable odds, but I think I would surprise a lot of people by not getting annihilated. What's important for me, though, is to walk into WrestleMania as champion and leave the same way, because that would be a rare feat.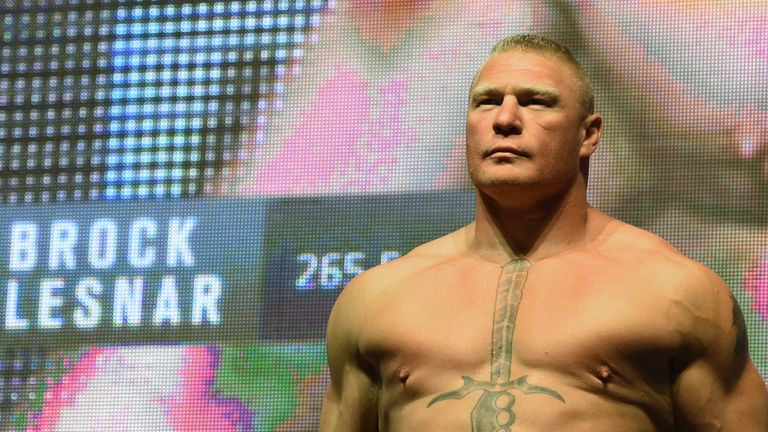 Watch WWE Hell in a Cell from midnight on Sunday (Monday morning) live on Sky Sports Box Office.
The show costs £14.95 for customers in the United Kingdom and €21.95 for viewers in the Republic of Ireland.
You can also follow the pay-per-view on skysports.com and Sky Sports' mobile and iPad apps with our live blog.
WWE Hell in a Cell booking details
ONLINE: Visit this link: https://my.sky.com/orderboxoffice/?DCMP=hellinacell
PHONE: UK viewers can call 03442 410 888 to book WWE Hell in a Cell, while customers in the Republic of Ireland should call 0818 220 225. (There may be an additional charge for telephone bookings).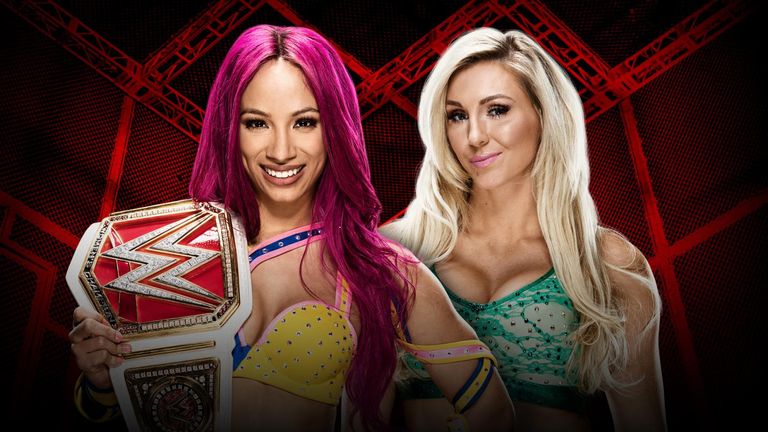 REMOTE
Sky+: Press the box office button on your remote, then click the sports tab followed by WWE Hell in a Cell.
Sky Q: Press Home on your Sky Q remote, select TV guide, then Box Office and the WWE Hell in a Cell. Enter your TV Pin if prompted. (Only bookings via Sky TV remote are recordable using Sky Plus).
Sky TV residential customers only. Commercial customers contact Sky for price and to order. Sky Box Office terms apply. Cable customers should contact their local cable operator.
You can watch Premier League and EFL Cup football, plus England's tour of Bangladesh and the Mexican Grand Prix on Sky Sports. Upgrade now and enjoy six months at half price!