Mick Foley says 1999 WWF title win on Raw was a 'mistake' by company
By Jefferson Lake, WWE Editor
Last Updated: 07/01/19 10:00am
Mick Foley has controversially declared he felt it was a mistake to make him WWF world champion in 1999 in one of the greatest moments in the history of Monday Night Raw.
It is no exaggeration to say Foley - as himself, Mankind, Dude Love and even Cactus Jack - is one of the men most associated with the company's flagship show.
And it is also no exaggeration to say one particular Foley match played a huge part in swaying the momentum in the Monday Night War against World Championship Wrestling in favour of the then-WWF.
Having been behind for almost two years in a fierce battle for television ratings supremacy in the late 1990s, the WWF made the decision to have Foley - as Mankind - beat The Rock for their world title two decades ago on January 4, 1999.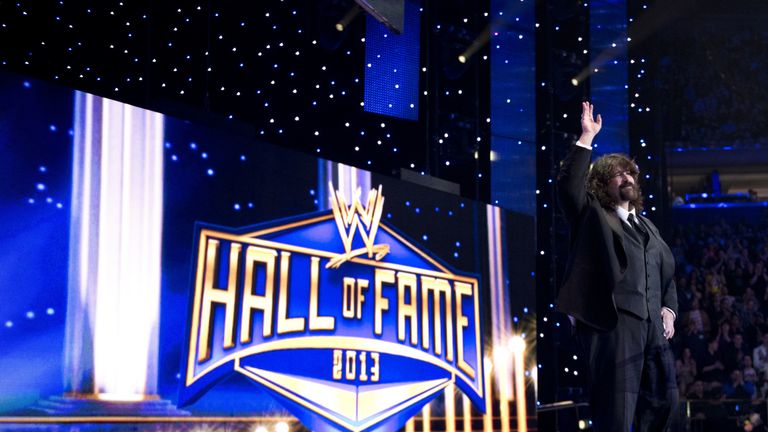 Raw was pre-taped in those days, while WCW's show Nitro went out live, and it was commonplace for the latter to give away the Raw results on their show in a bid to deprive them of viewers.
Commentator Tony Schiavone has since regretted it, but his words on Nitro that night in 1999 were: "We understand Mick Foley, who wrestled here as Cactus Jack, is going to win their world title. That'll put a lot of butts in seats."
It has been reported that around 600,000 homes switched to Raw at that exact moment in what is seen as a critical point in the battle for supremacy between the brands - and WWF's eventual victory.
Foley, however, has a somewhat controversial view on the decision to make him champion.
"It meant so much to me on a personal level and I think I'm right in saying the fans have voted it the best ever Raw moment," he said. "I'm excited to have been part of so many big matches on Raw.
"But I saw me as champion as a mistake. I didn't think it was a good idea. I always thought the challenger should be chasing the champion, and The Rock was a great champion.
"But it turned out to be the best thing for everybody. We were going up against a massive live WCW show at the Georgia Dome in front of 40,000 people and nobody thought we'd be celebrating a big victory that night.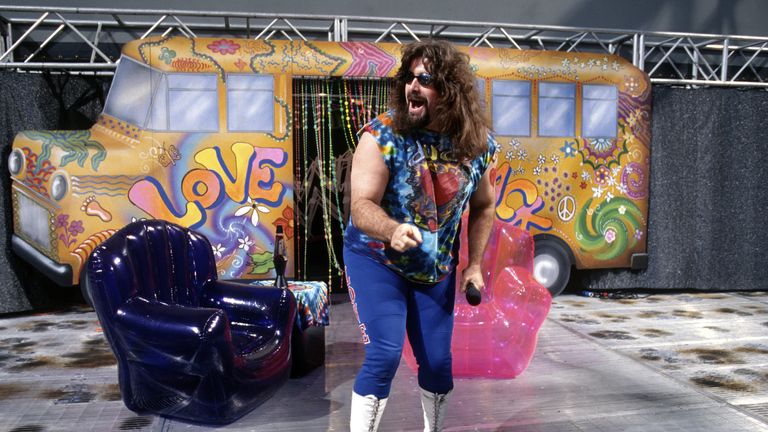 "It was not seen as a big moment at the time. I saw it as a big moment for myself because I'd never dreamed of being champion, but we all thought it had been an exciting conclusion to a good show.
"We didn't realise the force of the show until the ratings were revealed the next day."
While Foley was winning the WWF championship, there was also a title change on WCW, where Hulk Hogan beat Kevin Nash in the hugely controversial 'Fingerpoke of Doom' match in Atlanta.
The duo - who were the leaders of two feuding factions of the New World Order - went head to head but Hogan won after Nash fell down following a simple poke in the chest.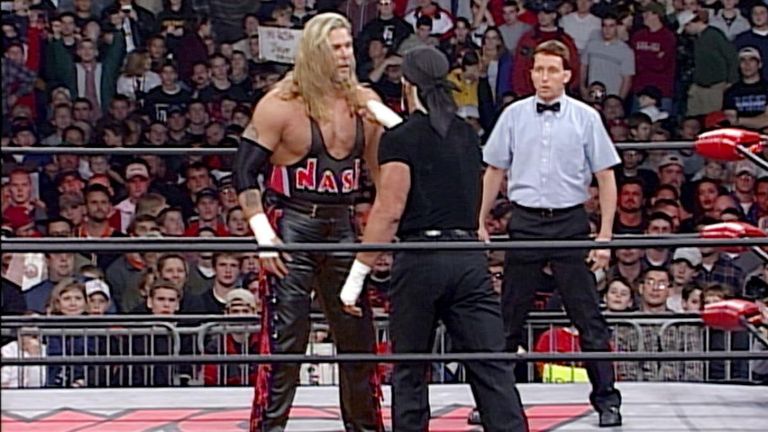 It was done to set up a reunion of the two groups to battle Goldberg but while Foley agrees with the consensus view that the angle was terrible, he feels Schiavone's spoiler was just as much to blame for WWF seizing the initiative at that point.
"I did watch Nitro later that night and the Fingerpoke of Doom was a dreadful creative decision, but the even worse decision was to give away the ending to our show," he said.
"It obviously backfired. It's interesting to talk to Eric Bischoff these days and he says he was doing what he thought he had to do to make his show better.
"He miscalculated and ended up kind of giving us a huge victory."