British company Progress set for huge Wembley Arena show
Last Updated: 25/09/18 10:54am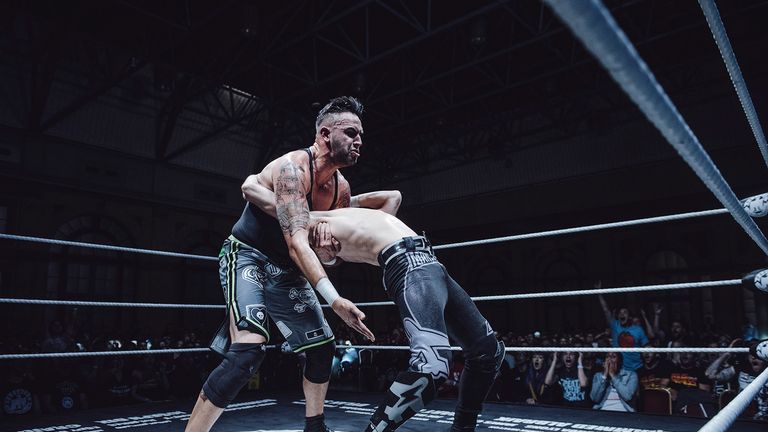 British wrestling company Progress will run a show at Wembley Arena on Sunday night which will be the biggest of its kind in this country for three decades.
Such is the scale of the show - the slow build of the storylines, the fact fans are due to travel in from all over the world - co-owner Jim Smallman does not hesitate in calling it his group's equivalent of WrestleMania.
Considering the side of the venue, and the fact that the cream of British wrestling are scheduled to appear, it is easy to see why the comparison is made.
But Smallman, who has been a die-hard wrestling fan for all of his 40 years and whose company's biggest gate so far was a 2,500 sell-out of Brixton Academy two years ago, has a very straightforward goal in mind this weekend.
"My main concern has always been to just send everyone home happy, that's all I want to do," he said in an exclusive interview with the Sky Sports Lock Up podcast.
"That's the main thing for me, it's the driving factor and that's what motivates."
British wrestling is currently in the midst of something of a golden age, and Progress are both a driving factor and a major beneficiary of that.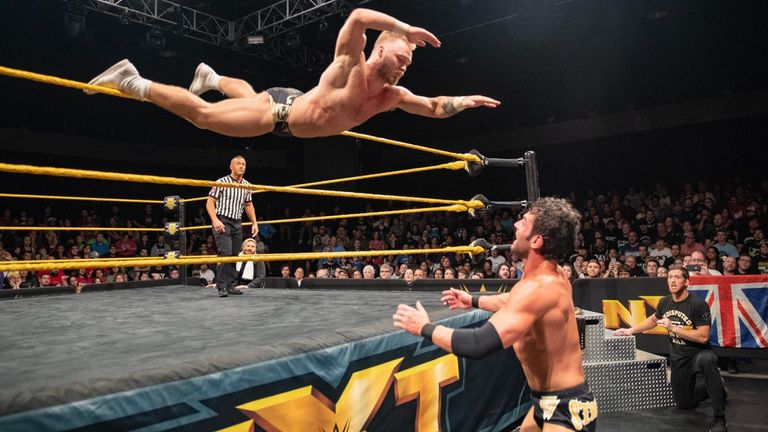 Competitors such as Pete Dunne and Tyler Bate have become household names both here and on the other side of the Atlantic, with the latter enjoying a run as an NXT tag team champion alongside Trent Seven this summer.
For Progress, the loyalty remains firmly with the people who have served them so well; the talented and, crucially, homegrown British wrestlers. The temptation to bring in big names from abroad to bolster the Wembley crowd has never been a contemplation.
"We're relying on the talent that has got us to this point," said Smallman. "It's going to be the biggest independent show in England for 30 years and that is pretty mind-blowing to us.
"The really cool thing is Wembley came to us. We didn't go to them, so we must be doing something right if they want us there.
Now less than a week until Wembley. I will not sleep until after then. So, so, so, so, so excited. A little bit nervous. Still very jet lagged. But mainly excited.

— Jim Smallman (@jimsmallman) September 23, 2018
"It's stressful in terms of the boring production stuff we don't normally have to do but the storylines and the matches have all been built to this show.
"We had a few issues for this show where if we didn't sell enough tickets we'd go bankrupt, but we've passed that point easily.
"This is almost like our WrestleMania. In a couple of cases, stories have been building for more than a year."
That unwavering faith in local talent is a strategy which has served Smallman and Progress exceptionally well to this point.
From this year's NXT TakeOvers, he estimates "around half" of the talent on the cards has also worked for Progress. For NXT UK, the number jumps up even higher.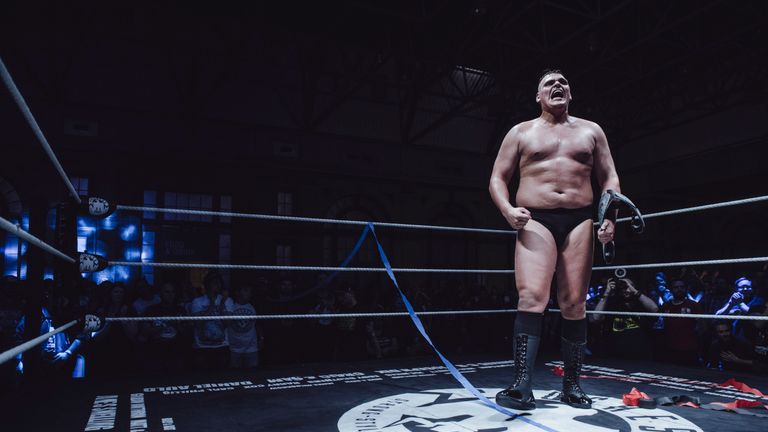 Booking the local lads was a day-one strategy with its roots in the company's key principles but it was also one born out of financial necessity.
"The way the indie landscape was when we started was that there was loads of talent here but that talent would get forsaken by companies who would bring in people from abroad who had perhaps been in WWE for a few years," he explains.
"You'd bring them in to recoup your ticket sales but to me, I knew we had great talent here and that didn't seem like a great way to do it.
"Also we were constrained by the fact that we had no money. When you bring an import in it is very expensive so we made the business decision to rely on British talent, knowing it would deliver.
"Then, six years later, you look at the people we had on those first few shows and they've all gone on to become big stars. That's not because of us, that's down to their hard work and us being in the right place at the right time."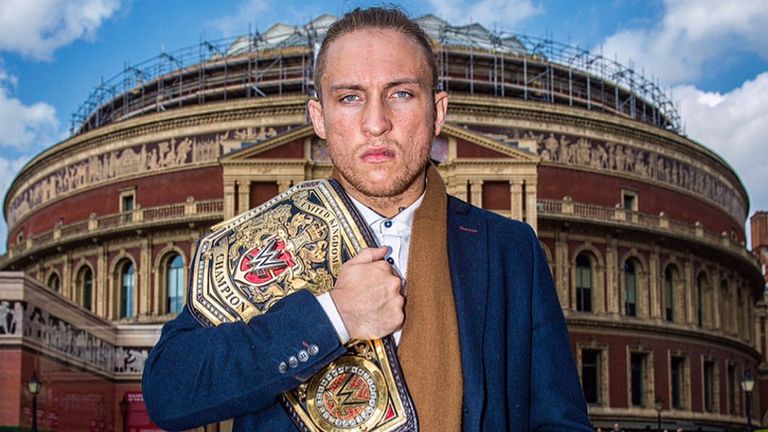 That right place and right time, in terms of a starting point, was 2012 at the Garage in Islington. Six short years later, and north London is again on the agenda - but this time at a significantly bigger venue.
"It'll be the largest independent wrestling show in England for about 30 years or so, which is pretty crazy," he said.
"The last time I was at Wembley to watch wrestling was for NXT TakeOver in London three years ago so to be able to do that venue is ridiculous.
"We're just a little independent wrestling company that has somehow done okay at the same time British wrestling has taken off and become a big deal."
That point of view seems far too modest for a company about to run such a huge show, but it is indicative of the adherence to Progress' founding principles.
"To me, we're still the little independent company started by three friends," he said. "I don't ever view us as a big company. I know we are, if you take a step back we're probably one of the biggest independent companies in the world.
"We're definitely doing well but I remember the first show when we were panicking about selling any tickets at all and we didn't know anything about wrestling whatsoever.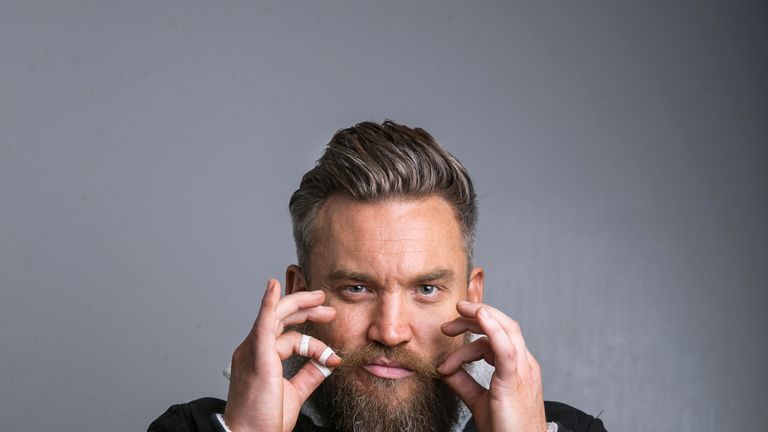 "I know we're doing Wembley but our regular shows at the Electric Ballroom in Camden in front of 700 or 800 people. They sell out really quick but in my head we'll always be a little company."
And so, then, to Wembley and the British WrestleMania. Bate, Dunne, Seven. Matt Riddle's final independent appearance before he heads to NXT. Fans from as far afield as Australia and the United States descending on a wet and windy corner of the wrestling universe.
But how does Smallman feel ahead of the big night?
"I was terrified when we first announced it, although people were so pleased," he said. "Now there are no nerves, it's just excitement.
"There's going to be a lot of people there who can't get tickets for our show and are seeing us for the first time.
"I know because it's happened before - those people have become fans for life. Hopefully we get a few more thousand of them on Sunday."