WWE Evolution: Who were the winners at the first women's pay-per-view?
Last Updated: 29/10/18 12:25pm
WWE Evolution was an undeniable success with drama, action, intensity and nostalgia all packed into the company's ground-breaking first all-women's Box Office event.
Just the one title changed hands, while Nia Jax cemented a future championship opportunity by winning a 20-woman battle royal at a sold-out Nassau Coliseum.
The Raw and SmackDown champions kept hold of their belts but who were the winners on another important night in the women's evolution at Evolution? We took a look...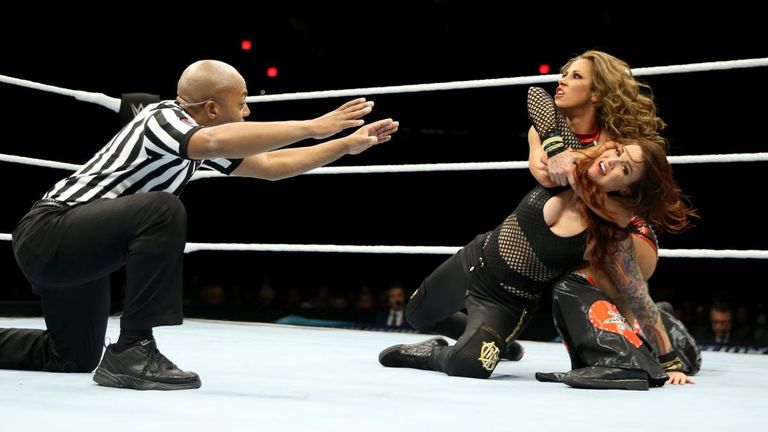 'You've still got it' of the night
Huge praise must go to competitors such as Ivory and Michelle McCool for their battle royal efforts and to Trish Stratus and Lita for their contributions to the opening match.
But at 39, Mickie James is only two years Stratus' junior and there is no doubt she absolutely still does 'have it'. She took the bulk of the match and made two long-retired women look like stars with a superb display of selling and believability.
If there is anyone who deserves a run in the spotlight - be that for a title or one final fling of a feud with Stratus - it's James.
Breakthrough performance of the night
As with the women's Royal Rumble, there was lots of reflection rather than looking forward but Evolution still provided some glimpses into the future of WWE.
Both of the Mae Young Classic finalists - Io Shirai and winner Toni Storm - showcased their obvious talent to a new audience and Shayna Baszler distilled her villainy to a new level of purity while also introducing Jessamyn Duke and Marina Shafir as the seeds of the WWE formation of the MMA Four Horsewomen were sown.
Liv Morgan, though, produced arguably the best performance of her WWE career in the six-woman tag match and although she was up against a very well-schooled trio in Bayley, Sasha Banks and Natalya, it was still a very eye-catching display.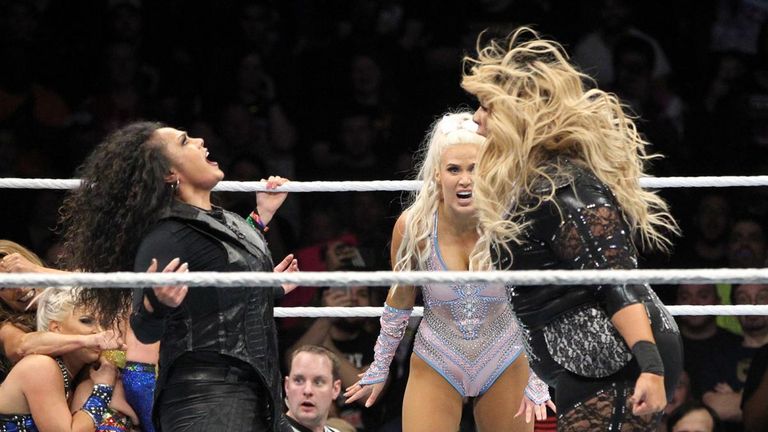 External reference of the night
Take your pick here really. From the hotly-anticipated tete a tete between Trish and Mickie to Mandy Rose's Kenny Omega V-Trigger to eliminate Torrie Wilson in the battle royal, to the finishing sequence of Bayley's Macho Man elbow drop and Sasha Banks' Eddie Guerrero frogsplash, there were plenty of callbacks at this event.
And then there was Nia Jax - a self-avowed huge fan of Japanese legend Bull Nakano - eliminating Nakano's mid-1990s nemesis Alundra Blayze from the battle royal.
But the honour goes to the combined Roman Reigns reference from Samoan pair Jax and Tamina; the guttural "ooh-rah" battle cry and unleashing of hell on Lana was a true goosebumps moment.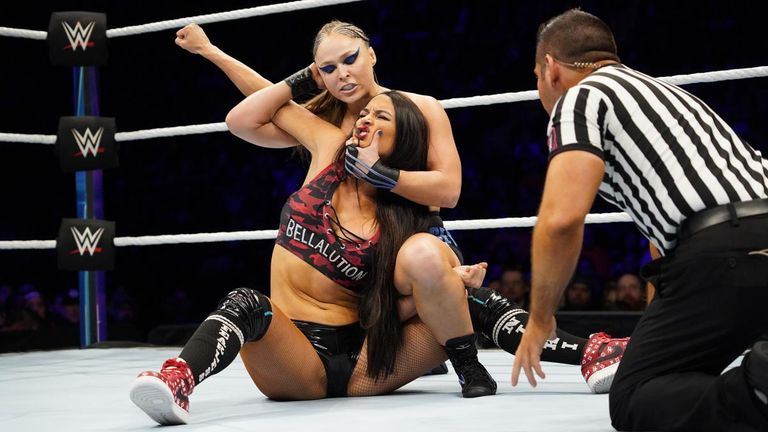 Pleasant surprise of the night
The brutality and intensity of the SmackDown title match between Charlotte Flair and Becky Lynch put the main event between Ronda Rousey and Nikki Bella in a tough spot. Follow that, was the challenge laid down.
It had echoes of WrestleMania III, where Randy Savage and Ricky Steamboat stole the show in the semi-main event before the iconic match between Andre the Giant and Hulk Hogan.
At Evolution, the school of thought again was that the classic wrestling had preceded the clash of two competitors whose star power eclipses their wrestling prowess.
That wasn't the case as Rousey and Bella delivered a very high-quality, psychology-packed match which deserved to be the main event.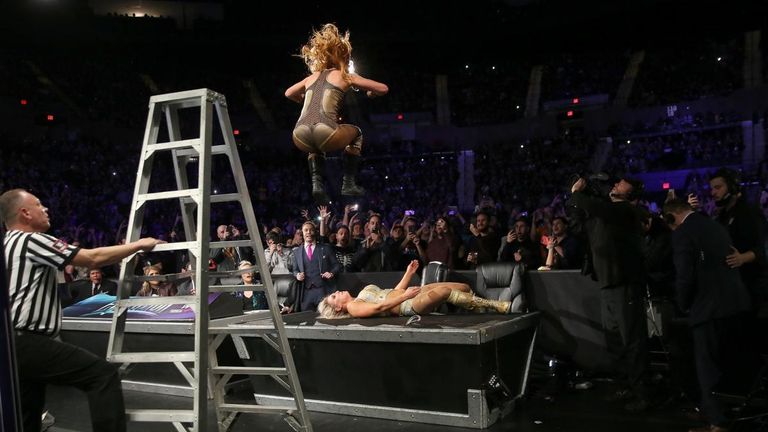 Match of the night
There was plenty of entertainment at Evolution - Rousey-Bella surpassed expectation, Shirai-Storm was a wrestling classic and the battle royal provided lots of drama.
But there can be only one winner. The last woman standing match between Becky Lynch and Charlotte Flair was not only the best match at Evolution but will be in the conversation for best WWE match of 2018 and best WWE women's match of all time.
It was 28 minutes of intense brutality which left both women down and out and all of the fans in the arena on their feet. It was an instant modern classic.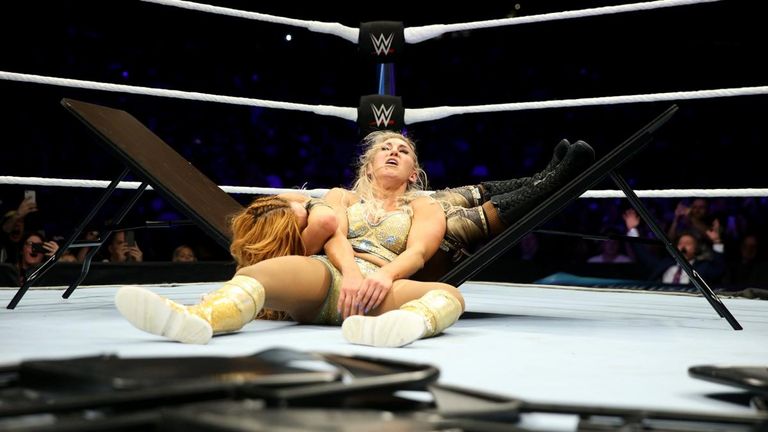 Evolution MVP
Again, there are lots of contenders but the winner has to come from the Flair-Lynch match and there really was little to choose between two command performances as both women put their bodies on the line.
Becky Lynch cranked the heel behaviour up to 11 and can now be considered one of the hottest properties in wrestling today. Without question, she is the most popular female wrestler on the current roster.
Charlotte Flair, who should now take a deserved break before coming back with fresh momentum perhaps at the Royal Rumble, takes the MVP award by a sliver. Her emotion-packed selling was to a level of which her father would have been proud and she made Lynch look like the devastating opponent that she is.