WWE's Sonya Deville backs Rainbow Laces and describes coming out on national TV
SmackDown star, celebrating her first year in WWE spotlight, explains why she told Triple H on Tough Enough about her then girlfriend; Sonya says Rainbow Laces campaign for LGBT inclusion in sport is "awesome"
By Emma Paton and Jon Holmes
Last Updated: 24/11/18 3:15pm
Sonya Deville's latest in-ring outing came in the five-on-five elimination match against Team Raw at WWE Survivor Series last weekend.
Before the big show in Los Angeles, she took some time out to talk to Sky Sports about her experiences of being an openly gay woman in WWE, and her thoughts on the Rainbow Laces campaign here in the UK.
The 25-year-old New Jersey native got her big break in June 2015 on the reality show Tough Enough, signing a WWE contract a few months later on the NXT brand.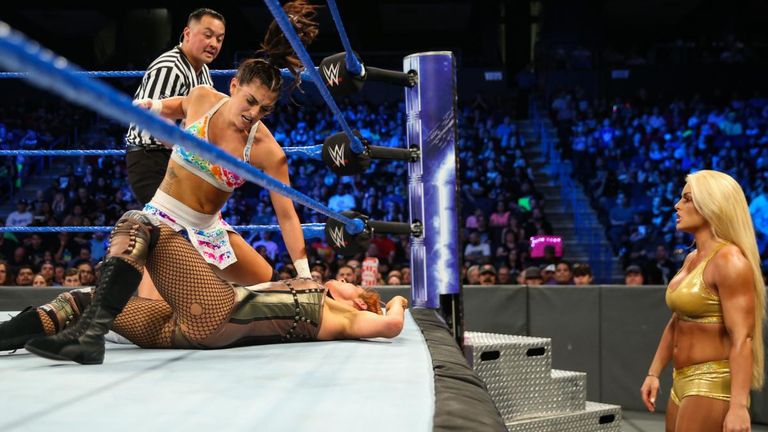 A year ago, she teamed up with Mandy Rose and Paige on Raw to form the trio Absolution, and in 2018 she has competed in the first women's Royal Rumble and Elimination Chamber matches, as well as making her WrestleMania debut.
At the Superstar Shake-Up in April, she switched to SmackDown along with Rose, with the duo becoming a tag team and forging a close alliance - although recently, their friendship has hit a rocky period. It was actually Rose who eliminated Sonya in last month's battle royal match at Evolution.
At Staples Center in LA on Sunday, Rose was a late addition to the SmackDown squad for the five-on-five elimination match, alongside Sonya, Asuka, Naomi and Carmella. They were pitted against the Team Raw quintet of Nia Jax, Tamina, Mickie James, Sasha Banks and Bayley.
A scuffle between Sonya and Bayley outside the ring resulted in double count-out eliminations for both, paving the way for Nia Jax to be the last woman standing and take victory for Raw, part of their six-match sweep of brand supremacy on the night.
WWE's evolution: Mission complete?
Sonya - real name Daria Berenato - has come a long way in WWE in a short space of time. She even started off her journey three years ago by making history, when she came out as a lesbian during the televised Tough Enough competition.
"Mandy and I were both on the show," she explains to Sky Sports. "During the preliminary taping of the first premiere episode, they asked me if I was in a relationship. I had a girlfriend at the time.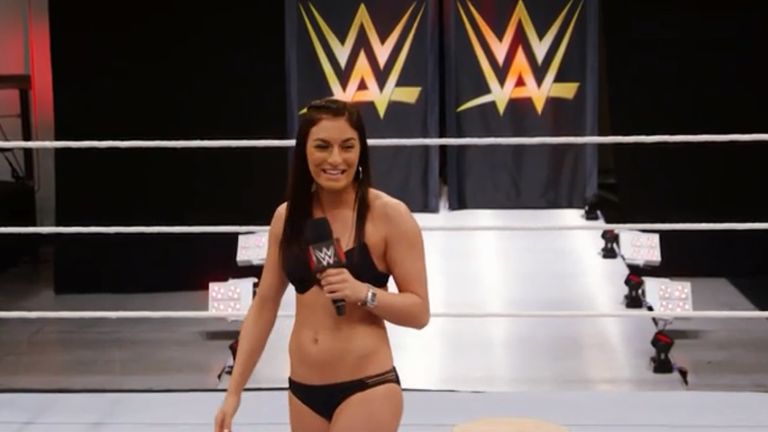 "Not only was I not expecting that question, I was in a bikini in high heels in front of Triple H and other WWE executives inside the ring! The other girls had spray tans and their extensions in, and they looked beautiful - and I was just like this MMA fighter chick. I felt so out of my comfort zone when they asked me that question.
"I thought 'what do I do... well, tell the truth, right?' So I said, 'yeah, I have a girlfriend, but she's not my wife yet'.
"I got nervous, and they all started smiling. I said, 'oh my god, I just came out on national television'. And Triple H replied, 'yeah you did!' I just came back with, 'oh well, that's that!'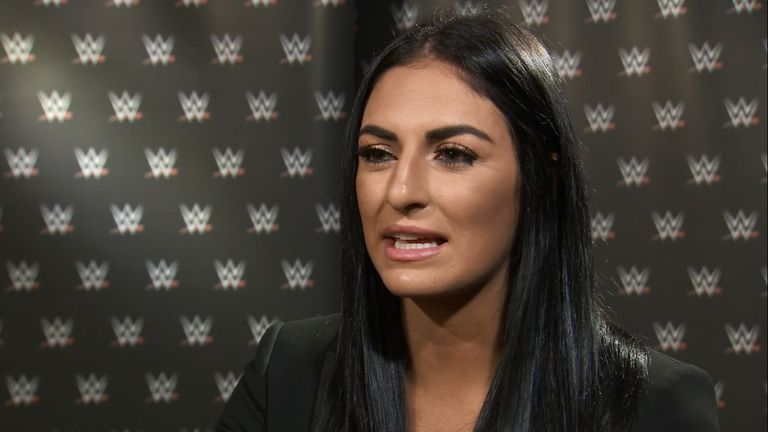 If you're scared, my advice would be 'do it'... in the end, the best life you can live is the life where you're true to yourself.
WWE's Sonya Deville
"It was one of those spontaneous moments. It truly wasn't planned, but I'm so grateful that it happened because after that, it not only gave me a new realisation of what it means to be open and true to myself, but I feel like it helped me inspire other people.
"If you're scared to do it, my advice would be 'do it', because it was the best thing that ever happened. I'm not saying there's not going to be trials and tribulations along the way, but in the end, the best life you can live is the life where you're true to yourself."
Sonya says she takes her status as a role model to LGBTQ people very seriously, and tries to use her celebrity in wrestling to make others feel more confident in who they are. She is often sent messages on social media from those reaching out for support.
"My goal in talking about my sexuality publicly is just so that a scared little girl or little boy can see me do it and think, 'wow, if she did it, then maybe it's OK that I do it'.
"It's to encourage people to be themselves. Equality for all is what we should all want, between race, religion, gender, sexuality... it doesn't matter.
"We're all equal and we should treat each other as such."
Sky Sports WWE was able to present Sonya with a pair of Rainbow Laces; the campaign for LGBT+ inclusion, supported by Sky Sports as a member of TeamPride, is receiving its annual activation across British sport this month.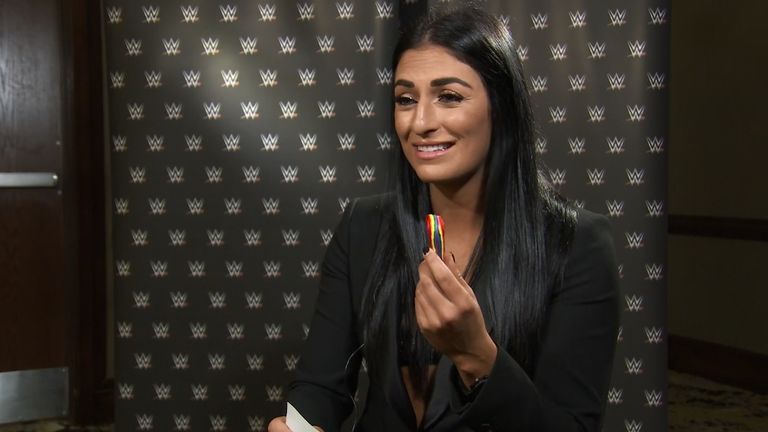 Sonya says she thinks the initiative is "awesome" and hopes to see high-profile individuals help take the message further.
"It's so important to get those [the laces] to people on a public platform," she added. "As much as we don't like to admit it sometimes, we are the influencers.
"Everything is social media nowadays, everything is sports and entertainment. So I think it's awesome when people with such a big platform use it for such a positive message."
Watch the video at the top of the article to see the moment Sonya came out on Tough Enough, the impact that receiving messages from LGBT youth has on here, and why she believes football (or soccer!) provides a great metaphor for inclusion.
Sky Sports is a member of TeamPride and supports Stonewall's Rainbow Laces campaign, which is receiving its annual activation across British sport until December 7.
Contact us at Sky Sports if you'd like to share a story to help raise awareness around LGBT inclusion.