Utah Jazz center Rudy Gobert was fined £12,000 ($15,000) by the NBA for public criticism of officiating, executive vice president of basketball operations Kiki VanDeWeghe announced Tuesday.
Gobert was disciplined for comments he made to the media following a 102-100 loss to the host Miami Heat on Sunday.
Live NBA: Philadelphia @ Toronto
He was called for a foul on Miami's Dwyane Wade with 3.2 seconds left and Wade made the two decisive free throws.
Gobert also referred to the sequence immediately beforehand when Donovan Mitchell was contested by Miami's Josh Richardson and missed a potential go-ahead shot.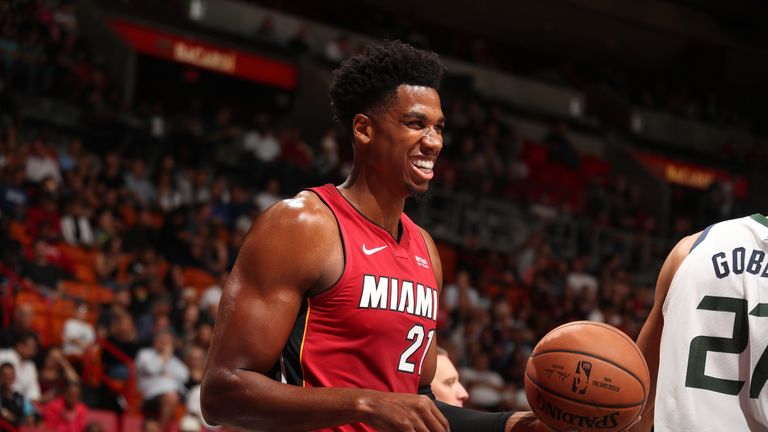 "I just want it to be consistent, at one point. Every night is the same (bleep)," Gobert told reporters.
"Every night has been the same. If you call something one way, you have to call it the other way. Once they start doing that, I'm going to have a little more respect. I'm just tired of it. Every game is the same.
"They can't be deciding the issue of a game just like that. If you call a foul on the play on D. Wade, Donovan got pushed harder right before. But he's not Dwyane Wade, it's fine. We're a small market and we know it."
Sky Sports is the new home of the NBA in the UK with live coverage throughout the week, including selected live games free to all Sky subscribers via Sky Sports Mix.
And www.skysports.com/nba will be your home for news, reports, video and features throughout the season while you can follow us @SkySportsNBA