Luka Doncic scored 21 points to lead the Dallas Mavericks to a 111-102 victory over the Portland Trail Blazers, their ninth victory in their last 11 games.
Tuesday night's results
Portland Trail Blazers 102-111 Dallas Mavericks
Orlando Magic 105-90 Miami Heat
Chicago Bulls 90-96 Indiana Pacers
San Antonio Spurs 105-139 Utah Jazz
Sacramento Kings 122-105 Phoenix Suns
Portland Trail Blazers 102-111 Dallas Mavericks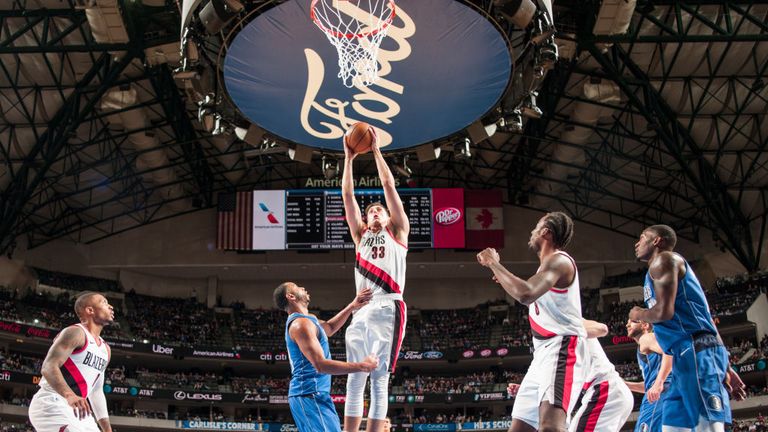 Luka Doncic scored 21 points and grabbed nine rebounds as the Dallas Mavericks polished off the visiting Portland Trail Blazers 111-102 on Tuesday night.
Wesley Matthews added 17 points and DeAndre Jordan contributed 12 points and 17 boards for the Mavericks, who have won eight in a row at home and nine of 11 games overall.
Damian Lillard collected 33 points, eight rebounds and eight assists for the Trail Blazers, who have lost three in a row and six of their past seven games.
CJ McCollum scored 18 points, and Al-Farouq Aminu chipped in 12 points and 13 rebounds for Portland.
The Mavs scored the first five points of the fourth quarter to go in front 92-73. The Blazers drew within 100-93 on a Lillard jump shot with 4:03 to play.
Matthews sank a pair of free throws to give Dallas a 102-93 advantage with 3:16 remaining. Jusuf Nurkic answered with a layup to cut it to 102-95, but Doncic hit two foul shots for a nine-point Mavericks lead with 2:18 left.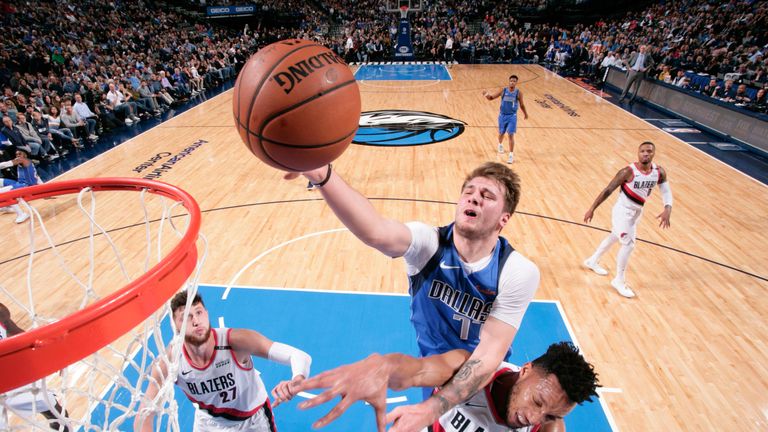 Lillard's lay-up got Portland to within 104-97 with 1:50 on the clock. After Dennis Smith split a pair at the line to make it 105-97, Lillard tipped in his own miss to cut it to 105-99 with 1:25 to go.
However, Doncic delivered a three-pointer to give Dallas a 108-99 lead with 58.7 seconds to play. Smith's dunk seconds later wrapped it up for the Mavs.
Orlando Magic 105-90 Miami Heat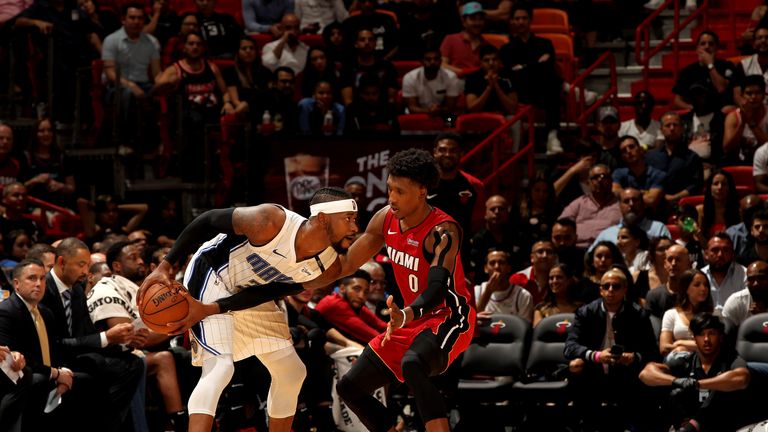 Orlando's defense shut down the Miami Heat in the third quarter, and the Magic overcame poor first-half shooting to cap off a six-game road trip with a 105-90 win.
The Magic turned the tables on Miami in the third quarter, outscoring the Heat 30-12. It was Miami's lowest point total in a quarter this season, and Orlando took a 76-62 lead after three quarters.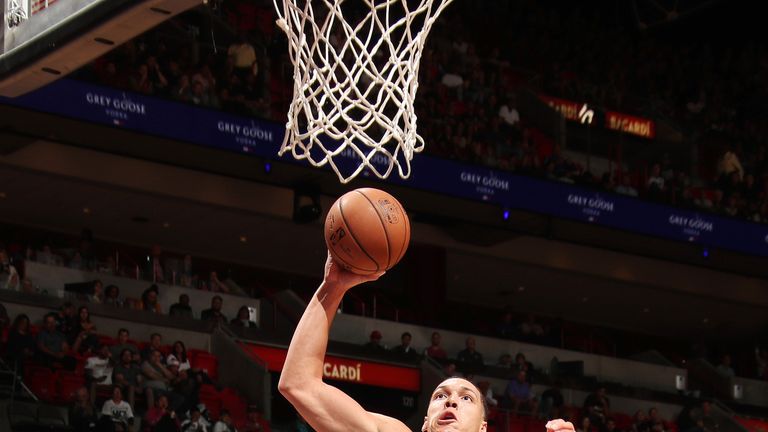 The Magic held off a Miami comeback attempt in the fourth quarter. Kelly Olynyk made three three-pointers in a row to cut the deficit to 81-75, but the Heat could never trim the lead to fewer than six points.
Aaron Gordon scored 16 of his 20 points in the critical third quarter. Nikola Vucevic had 19 points and 10 rebounds, and Terrence Ross added 19 points off the bench for Orlando.
Chicago Bulls 90-96 Indiana Pacers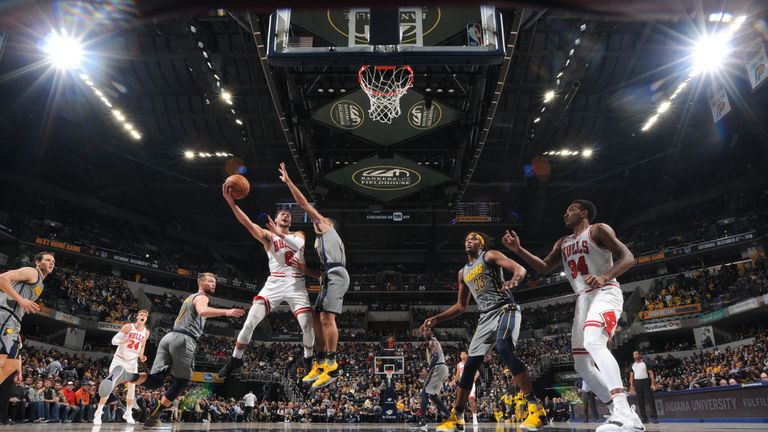 Darren Collison scored 23 points and grabbed eight rebounds as the Indiana Pacers held on for a 96-90 win over the visiting Chicago Bulls.
Myles Turner added 18 points and 11 rebounds to go along with five blocked shots. Bojan Bogdanovic (14 points) and Tyreke Evans (10) also scored in double digits for Indiana, who snapped a two-game losing streak.
Chicago lost their first game since dismissing head coach Fred Hoiberg and replacing him with Jim Boylen a day earlier. The Bulls have lost seven in a row and 11 of 12.
Lauri Markkanen led the Bulls with 21 points and 10 rebounds in his second game since returning from a sprained elbow. Wendell Carter Jr also had a double-double with 12 points and 13 rebounds, and Justin Holiday scored 15 points as he replaced Jabari Parker in the starting lineup.
The Bulls trailed by eight points midway through the fourth quarter but closed the gap to 88-85 when reserve guard Cameron Payne hit a three-pointer from the left corner with 1:38 remaining.
Turner responded with a jump shot on the next possession to increase the Pacers' edge to five. Collison padded the lead with four free throws in the final minute.
San Antonio Spurs 105-139 Utah Jazz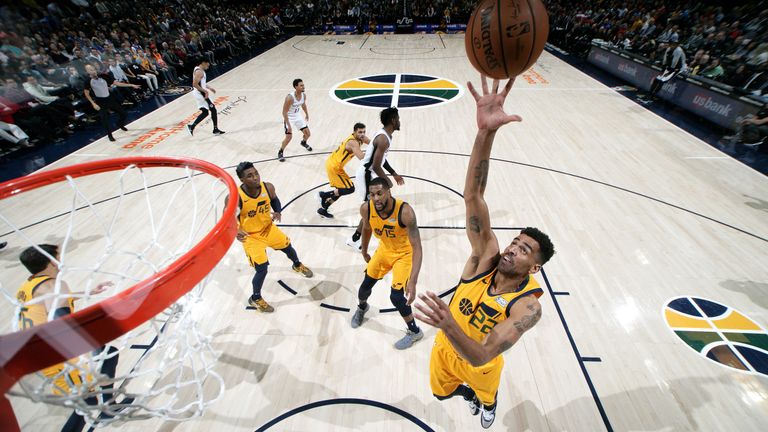 Donovan Mitchell scored 20 points, while Rudy Gobert added 18 points and 10 rebounds, to lead the Utah Jazz to a 139-105 victory over the visiting San Antonio Spurs.
Kyle Korver added 15 points off the bench in his first home game since the Jazz reacquired the veteran guard in a trade. The Jazz won for the third time in four games since trading for Korver.
DeMar DeRozan scored 16 points and dished out seven assists, and LaMarcus Aldridge added 16 points to lead San Antonio. Jakob Poeltl contributed a career-best 20 points and seven rebounds off the bench. The Spurs lost for the third time in four games.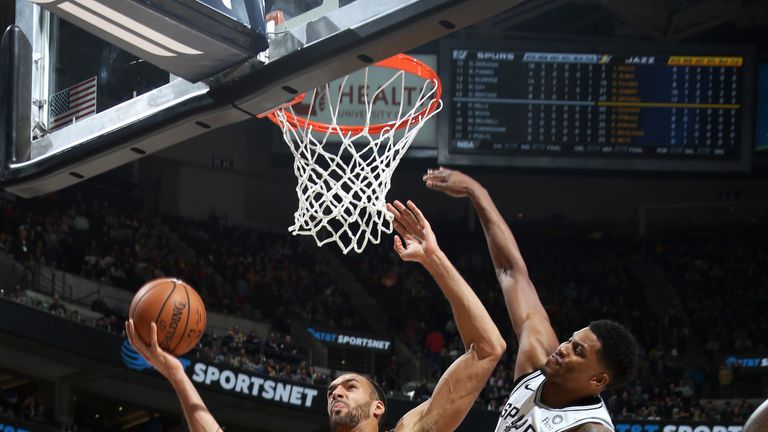 Utah made a franchise record 20 three-pointers to blow the game wide open.
Utah lit up the perimeter early and often starting in the first half. The Jazz went 10 of 17 from outside over the first two quarters and opened up a 63-47 lead by half-time.
The Jazz then ripped off a 17-6 run, capped by back-to-back three-pointers from Joe Ingles and Mitchell, and took an 84-59 lead with 6:29 left in the third quarter before cruising to a comfortable victory.
Sacramento Kings 122-105 Phoenix Suns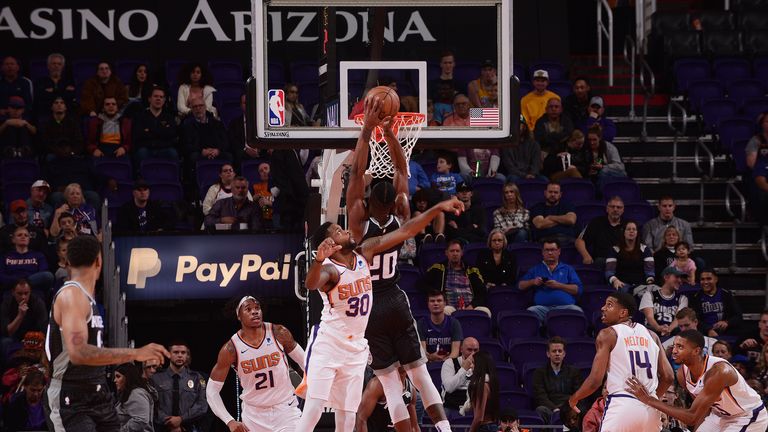 Buddy Hield had a dunk and a pair of three-pointers in a game-opening 13-2 flurry, and the Sacramento Kings went on to lead by as many as 35 points en route to a 122-105 shellacking of the host Phoenix Suns.
The Kings held the Suns to one field goal in the first five-and-a-half minutes and a total of nine points in the first quarter, taking a 36-9 lead after one period.
Sacramento was never challenged thereafter, leading 101-67 early in the fourth quarter before the Suns made the final somewhat respectable by scoring 38 of the game's final 59 points.
Hield finished with 20 points in 17 minutes to lead seven players in double figures for the Kings, who were opening a four-game trip.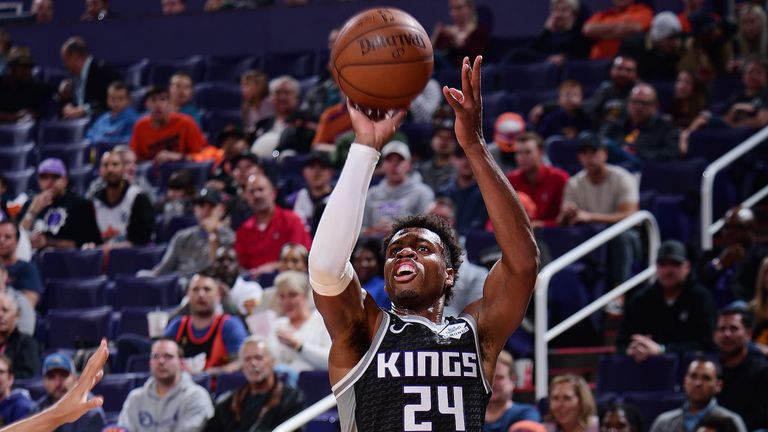 De'Aaron Fox had 16 points and a team-high seven assists for Sacramento, while Bogdan Bogdanovic added 14 points, Harry Giles 13, Kosta Koufos and Troy Williams 11 apiece, and Justin Jackson 10.
The Kings shot 53.6 per cent from the floor and 45.8 per cent on three-point attempts while winning their second game in a row after a three-game slide.
Rookie De'Anthony Melton recorded a season-best 21 points for the Suns, who played without Devin Booker (strained hamstring) and TJ Warren (sprained ankle).
Sky Sports is the new home of the NBA in the UK with live coverage throughout the week, including selected live games free to all Sky subscribers via Sky Sports Mix.
And www.skysports.com/nba will be your home for news, reports, video and features throughout the season while you can follow us @SkySportsNBA