Los Angeles Clippers' point guard Patrick Beverley has been fined $25k for throwing a ball at a fan during their defeat at Dallas Mavericks on Sunday.
On Tuesday, the NBA announced they were fining the player after he was ejected during the fourth quarter with 9:10 remaining in their 114-110 loss to the Mavericks.
Following the game, Beverley claimed the fan he threw the ball at cursed his mother during the heated contest.
Live NBA: Philadelphia @ Toronto
He said: "I told the referee, I told the security, I mean, I've never gotten ejected out of a game since I've been in the NBA.
"There's some things that are unacceptable. After I told the refs, I told the security, the Dallas security, told both of them again and again, he said it again.
"So if no one is going to control fans, what are we supposed to do as players?"
According to ESPN, the fan, season-ticket holder Don Knobler, admitted he insulted Beverley's mother but did not use profanity.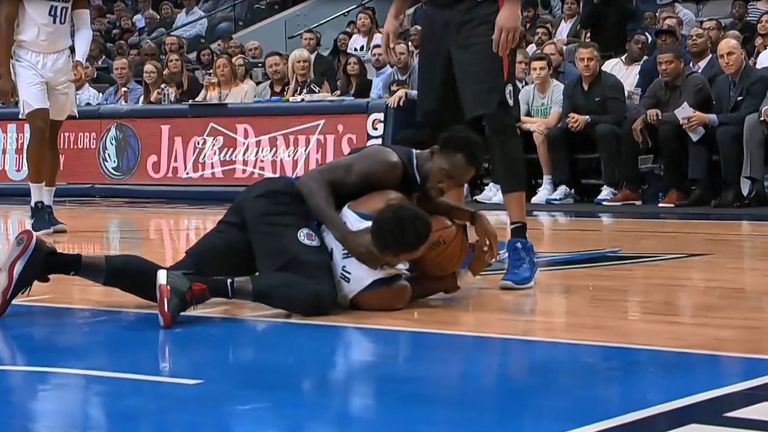 Clippers head coach Doc Rivers said: "The guy said something about his mother. I told him, 'This is the life we live, and you've got to turn the other cheek, even though I know it's hard'.
"But we can't get technical. We just have to walk away. And then the league has to take care of stuff like that."
The Clippers take on the Memphis Grizzlies in the early hours of Thursday morning.