Atlanta Hawks forward Taurean Prince will miss at least three weeks after injuring his left ankle in Monday's game against the Golden State Warriors, the team announced.
He underwent an MRI scan on Tuesday which revealed he had a ligament sprain, bone bruising and associated soft tissue inflammation.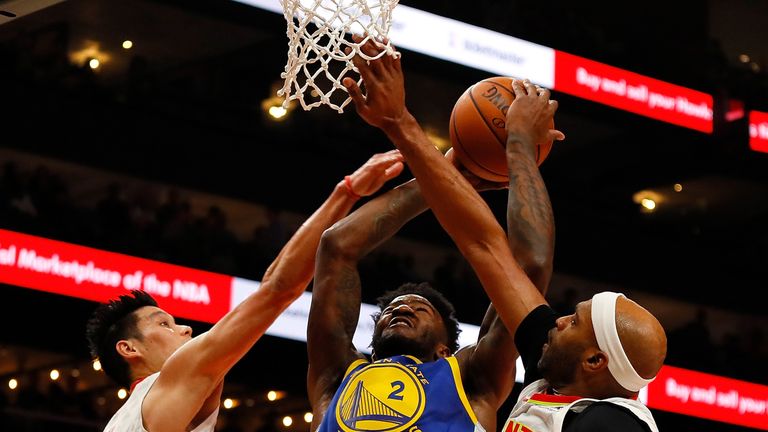 Prince, 24, will be re-evaluated in approximately three weeks.
He suffered the injury in the fourth quarter of Atlanta's loss to the Warriors on Monday when he landed on Golden State guard Shaun Livingston after taking a shot.
Live NBA: Philadelphia @ Toronto
Prince is averaging 15.0 points and 4.0 rebounds in 21 games this season, his third in the NBA.
The Hawks are 5-19 this season.
Sky Sports is the new home of the NBA in the UK with live coverage throughout the week, including selected live games free to all Sky subscribers via Sky Sports Mix.
And www.skysports.com/nba will be your home for news, reports, video and features throughout the season while you can follow us @SkySportsNBA