Commonwealth Games: Jamaica's rise, England's path forwards and a look ahead to Netball World Cup 2023
With a Netball World Cup on the way next July, what comes next for netball's leading nations? Is the sky the limit for Jamaica? How will England move forwards after their disappointment? Can the Diamonds avenge another lost title at the World Cup? Will New Zealand return even stronger?
Last Updated: 09/08/22 9:01am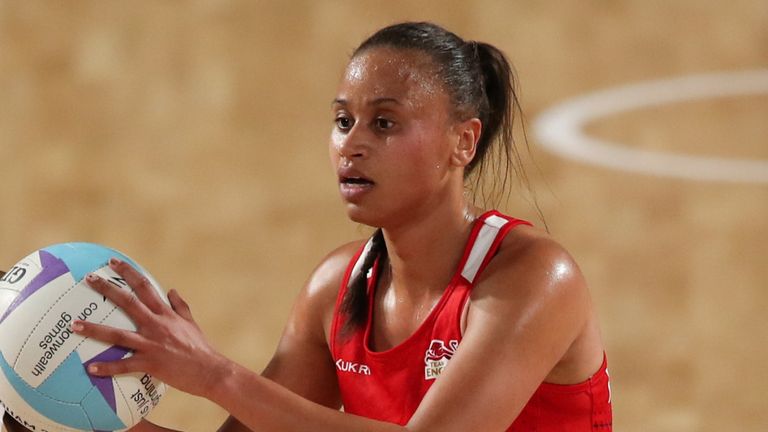 After an absorbing Commonwealth Games netball tournament, we look at what comes next for the top netballing nations with a Netball World Cup in South Africa less than a year away.
The fact that a World Cup is situated so soon after the Commonwealth Games is always a fascinating feature of netball's calendar.
Next year's competition starts on July 28 and while 11 months might seem like a long time in terms of the amount of individual training hours, when you look at it more closely there's perhaps room for two, or at a push three, Test series only.
In Birmingham, the four highest-ranked nations - Australia, New Zealand, England and Jamaica - contested the medal matches and they're expected to do so again South Africa, but the question is which way around will the positions fall?
Is it now Jamaica's time? Will England bottle their Commonwealth hurt and deliver? Can Australia avenge their World Cup final loss from four years ago or will Dame Noeline Taurua mastermind New Zealand to back-to-back world titles?
The Commonwealth Games has certainly given us plenty to think about when it comes to answering some of those questions and let's start by focusing on the Sunshine Girls.
For years, Jamaica have been a nation that have been seen as a 'real threat' on the day, but that haven't always been able to string full competitions and tournaments together.
In Birmingham, they delivered their own dynamic and passionate brand of netball but they did so in a mature manner for the full 10 days.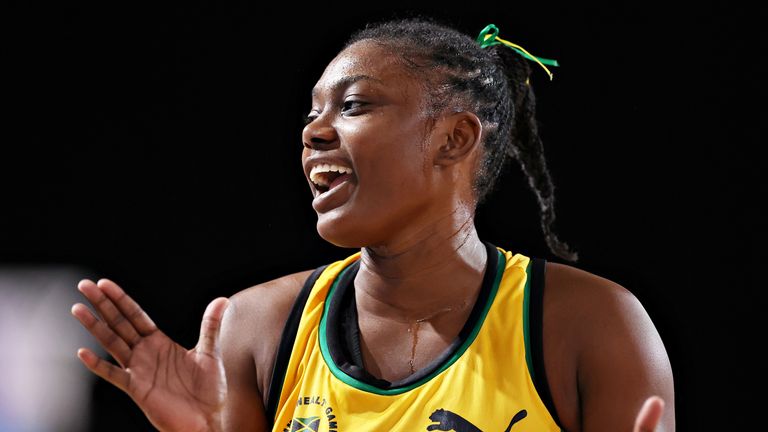 The Sunshine Girls loved every minute of the English crowd taking them to their hearts and were significantly boosted by the knowledge and presence of Rob Wright being alongside head coach Connie Francis.
Wright, who is not paid, put pen to paper with the Sunshine Girls in January as their technical defence coach and in Birmingham, his influence was clear.
Jamaica's stunning defenders - Shamera Sterling, Latanya Wilson, Kadie-Ann Dehaney and Jodi-Ann Ward - were some of the least-penalised defenders at the tournament. That hasn't always been the case and it allowed them to keep hold of so much turnover ball.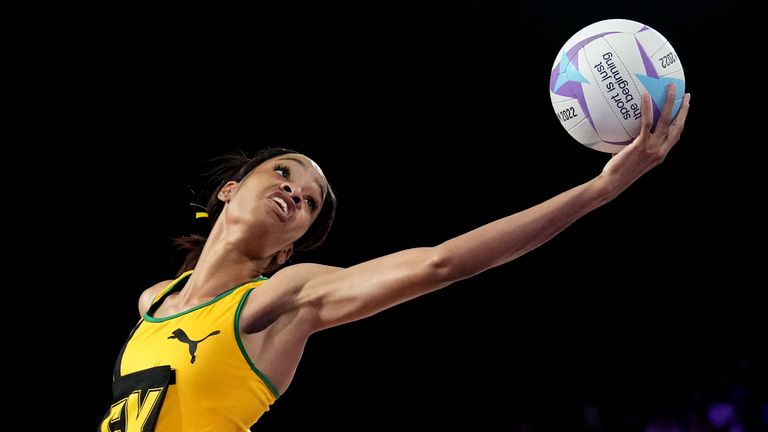 Through court, Jamaica played with patience, Jhaniele Fowler worked supremely in the circle and goal attack Shanice Beckford ensured she couldn't be forgotten about.
In the gold medal match, the minutes after half-time cost them but the Sunshine Girls' tournament as a whole showed what they can do and what they have done on limited resources.
Reports after the Games highlighted that Wright is a 'volunteer' and has taken time off from his job to be in Birmingham. Also, that the team arrived without a video analyst, S&C coach and having just had one massage therapist for their entire squad.
If Jamaica are given the opportunity with further financial and structural support, just think how good they could be? And, the support has started to arrive with the announcement of a three-year sponsorship deal back home.
The Sunshine Girls made history in Birmingham by beating the Diamonds for the first time at a Commonwealth Games and making the final for the first time, but with the right build up and support, they could do so much more in South Africa.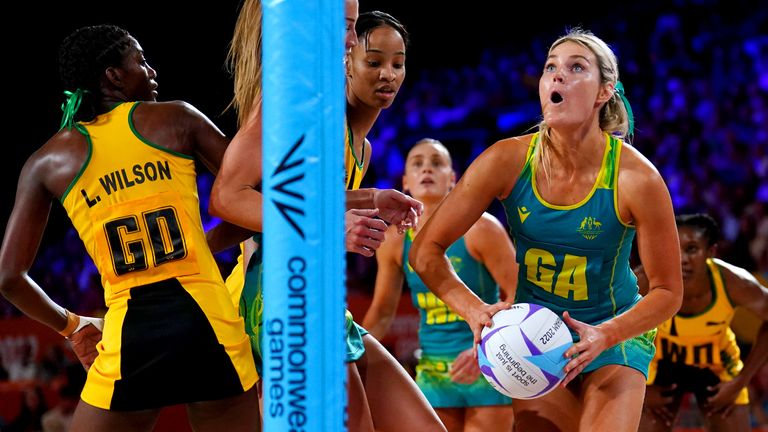 So, what about the Australian Diamonds and their road forwards? Well, the narrative about them changed significantly from their final pool match to their semi-final victory over England, didn't it?
The Diamonds went from being under pressure to outplaying England and then, they delivered an assured Grand Final performance, as Stacey Marinkovich made the early personnel switches and her players delivered for her.
The depth of Australian netball means that their conveyor belt of talent will continue to deliver in the lead-up to the Netball World Cup.
In South Africa next July, they will be playing with the same level of emotion they brought to the knockout matches in Birmingham as they have another score to settle.
New Zealand's victory in Liverpool at the 2019 Netball World Cup did not sit well with them and a scorned Diamonds side is a dangerous Diamonds side, just ask England about that.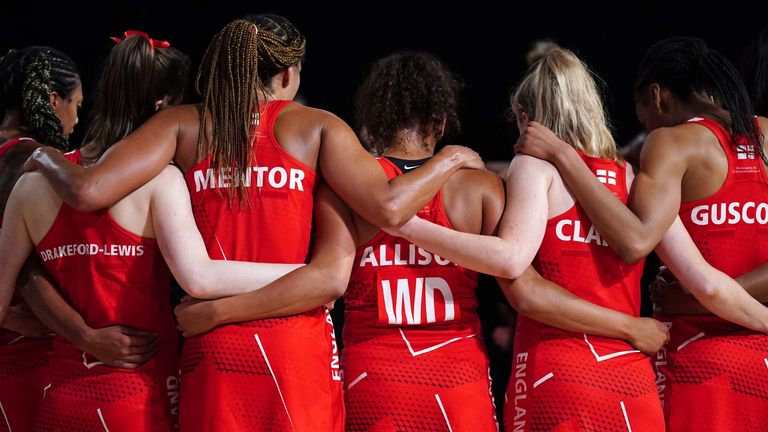 Jess Thirlby and England's Vitality Roses have a little bit to ponder on following their fourth-place finish at a home Commonwealth Games and the overall level of that pondering will depend on players' decisions about their futures.
Eboni Usoro-Brown and Stacey Francis-Bayman have already announced their retirements from elite-level netball, meaning that England's defensive end will need fortifying again.
Layla Guscoth will lead the way for those entering the mix and the talent that someone like Funmi Fadoju has is undeniable, but how quickly can she translate that to the international stage?
With respect, it is a different ball game facing the likes of Gretel Bueta and Grace Nweke to the challenges she's previously faced at club level. That's not to say that Fadoju cannot do it, but rushing her and getting the transition wrong is something Thirlby will want to avoid at all costs.
Jade Clarke looks as sharp as ever, but will she press through until South Africa? What about Geva Mentor too? The decisions of both players will impact on England's plans and path forwards.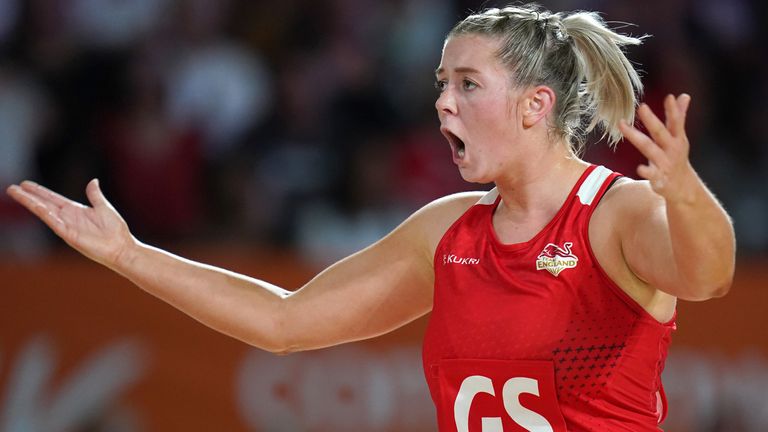 In the aftermath of England's fourth-place finish, emotions were running high and perhaps not enough was spoken about the form they showed. Stoic all-court defence had brought about turnover ball and that had been converted by rapid and clinical work in attack.
There was, of course, discussion about an over-reliance on Nat Metcalf at wing attack. And yes, in the coming months and Tests, someone else must put their hand up to provide a specialist second option there.
Like Australia, England will arrive at the Netball World Cup with an emotional element to their motivation, hurting from the fact that back-to-back home competitions finished without gold medals.
A bronze medal was secured in Liverpool but under a different head coach, so for this regime, the feelings from Birmingham will be fresher.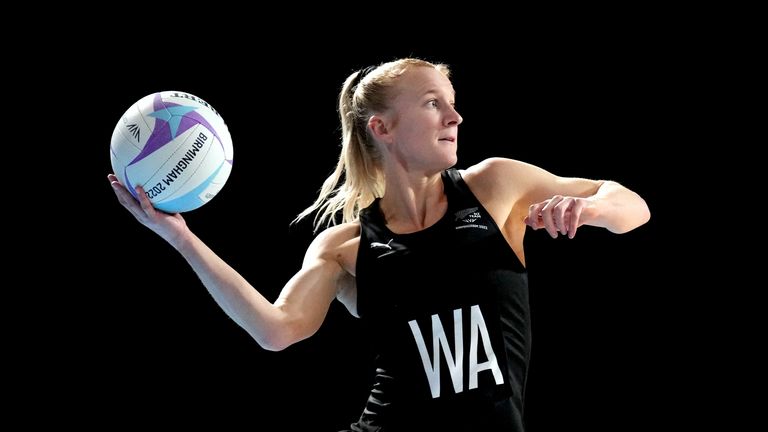 New Zealand's seven-goal victory over England in the bronze medal match provided them with something to work with over the next 12 months, as they bid to defend their world title in South Africa.
They arrived in Birmingham off balance slightly, without former captain Ameliaranne Ekenasio who didn't reach their unwavering fitness standards, new mother Jane Watson and Karin Burger due to a fractured foot.
An Ekenasio that meets Taurua's fitness standards is world class, Watson sits in that bracket too and the work that Burger does, particularly when she's at wing defence, is unrelenting.
In short, New Zealand have more to come and have a structure of domestic netball which means that Taurua will be heavily involved throughout the season. They also have a three-Test series against Jamaica in their calendar, which could prove to be an inspired move.
The Sunshine Girls and New Zealand will play for the Taini Jamison Trophy in September and that's in addition to the Constellation Cup against Australia.
Hard matches, returning players, great competition for starting positions and the outstanding brain of Taurua should mean New Zealand arrive in South Africa in perfect shape to defend their world title.
For now, every team will take some time to process the outcomes of the 10 days of action at the NEC Arena and return their bodies to normal after such a gruelling schedule of competition.
England will return to a home court together in October for a three-Test series against Uganda and given the packed stands in Birmingham, you expect tickets will be snapped up in a flash as the Roses look forwards, learn from the Commonwealth Games and focus on the 2023 Netball World Cup.