England Roses seal Malawi series win with match to spare
Watch the third and final meeting between England and Netball on Wednesday, live on Sky Sports Action from 7.30pm.
Last Updated: 27/11/17 11:47am
The England Roses sealed the Vitality Netball International Series with a match to spare after a 61-53 win at the Copper Box Arena.
Kadeen Corbin led the hosts out on her 50th appearance and started the match in style with an excellent steal in the mid-court.
The Queens pulled 3-2 ahead following good work from Joanna Kachilika to win the ball back after a footwork call on Mwai Kumwenda.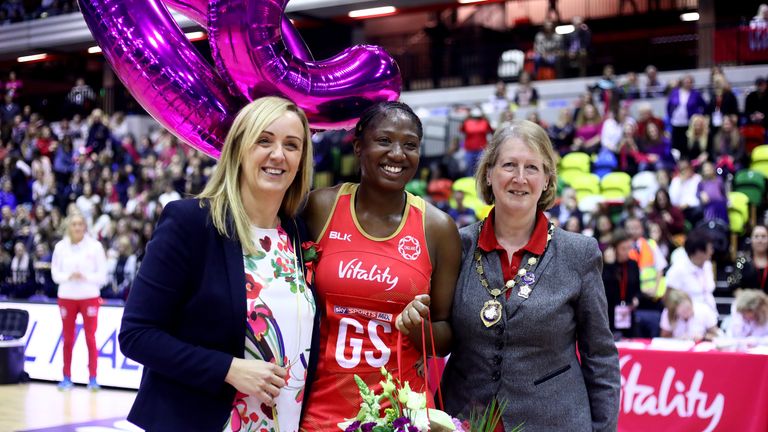 Friday's Player of the Match Corbin continued her fine form with a lovely looping mid-range effort sailing through to draw the Roses level at 4-4.
Natalie Haythornthwaite displayed her athleticism with a great take before finding Wasps team-mate Rachel Dunn in her favourite place - under the post - to score.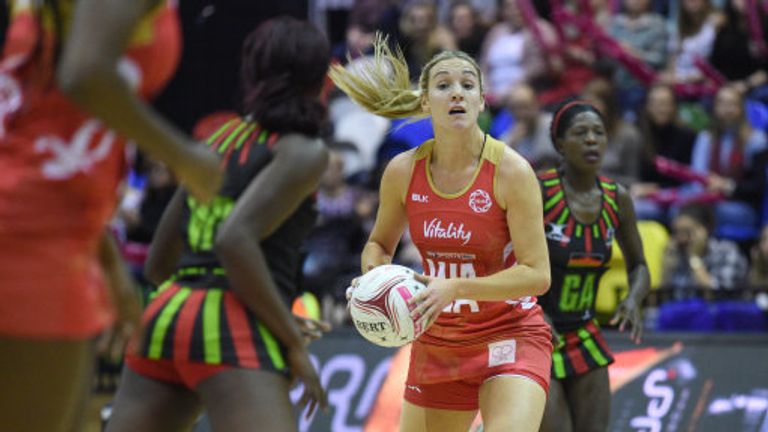 An excellent Roses scoring streak put England 9-4 up in the blink of an eye. Tracey Neville's side continued to push on and displayed some solid defensive pressure.
Beth Cobden read a Malawi pass and flew in with a fabulous intercept, the ball was quickly transitioned through the court and England pushed to eight goals clear, and finished Q1 with a 16-9 lead.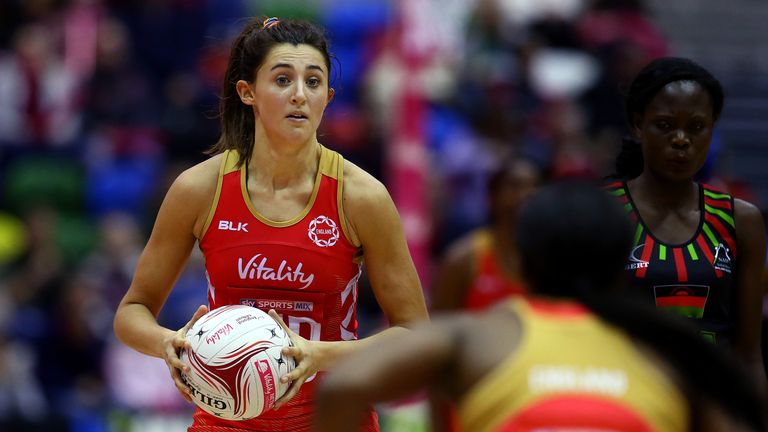 At the start of Q2 Malawi conceded possession cheaply when they looked to have stolen it and the Roses punished them to take the score out to 20-10.
The Queens continued to threaten with phenomenal hands from Rose Mkanda to keep the ball moving as they worked hard to peg the Roses back to 26-17.
A good steal from Jodie Gibson, named Player of the Match, had the home crowd on their feet as the Roses remained resolute in defence. Corbin continued to fire them in from all over the circle and the home side led 31-25 at half-time.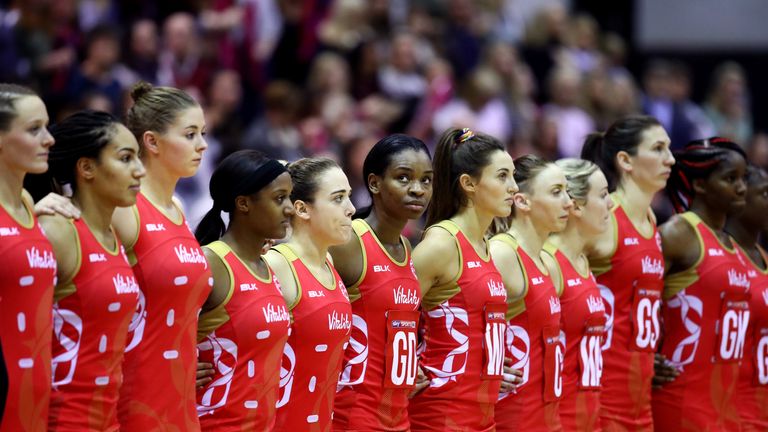 The two teams were goal-for-goal until a converted turnover from the Queens but captain Ama Agbeze led by example with a steal, Corbin replied and the gap was restored to five goals.
With Malawi repeating Friday's late charge, a long Queens feed was picked off but England lost the ball in mid-court and Malawi reduced the lead to just three.
A last-second Q3 effort from Corbin rattled out as the Copper Box Arena crowd were set for a tense final 15 minutes with the score standing at 45-40 to the Roses.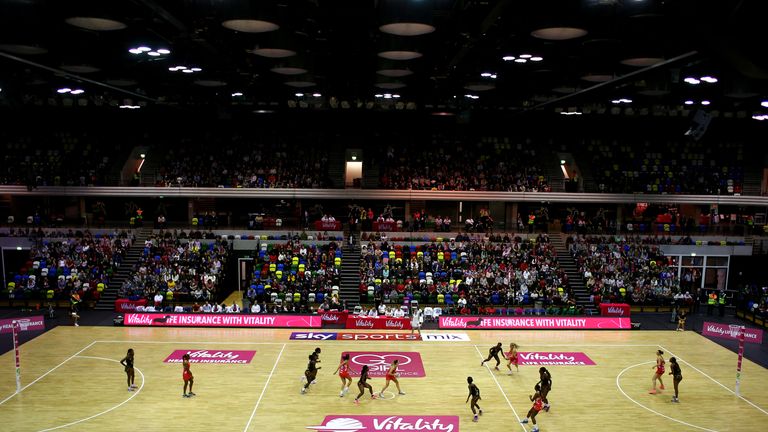 The Corbin sisters combined to great effect with a sharp pass from Sasha finding Kadeen in acres of space under the post and the GS made no mistake to extend the Roses' lead to 53-44 with eight minutes remaining.
The Roses continued to hold a strong lead with five minutes to play and pulled further ahead in the closing stages thanks to sharp shooting and stifling the Malawi attack.
The Roses will now travel to the Genting Arena in Birmingham with an unassailable 2-0 lead, hoping to now see out the series in style and complete a 3-0 whitewash.
England: GK - Agbeze, GD - Gibson, WD - Cobden, C - Clarke, WA - Haythornthwaite, GA - Corbin, GS - Dunn.
Malawi: GK - Ngwira, GD - Kachilika, WD - Sambo, C - Lwazi, WA - Mkanda, GA - Chimaliro, GS - Kumwenda.
England and Malawi conclude their three-match series live on Sky Sports Action from 7.30pm on Wednesday.
And follow the 2018 Vitality Superleague season with us on Sky Sports and through our website skysports.com/Netball also our app for mobile devices and iPad, or follow our Twitter account @SkyNetball
The regular season league home and away matches run from February to June, culminating in semi-finals and a Grand Final to determine the league champion.