Mel Mansfield to succeed Tamsin Greenway as Wasps Netball head coach
By Paul Prenderville
Last Updated: 12/07/18 6:00pm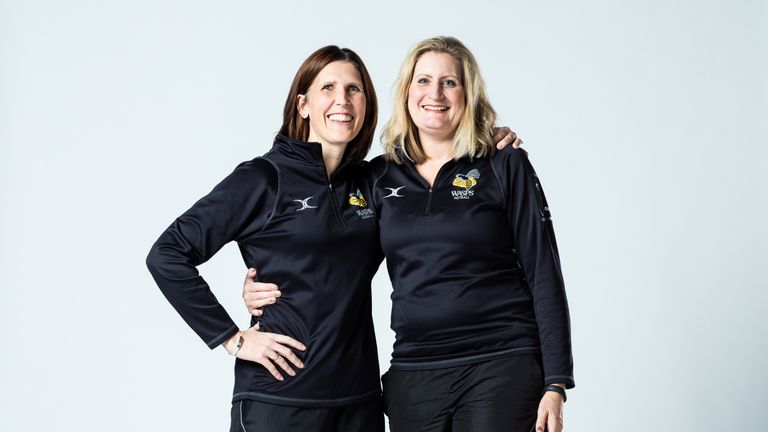 Superleague champions Wasps have named Mel Mansfield as head coach following Tamsin Greenway's decision to step aside as director of netball.
Greenway confirmed after Saturday's 55-51 Grand Final win over Loughborough that she would be moving back from her role after back-to-back Superleague titles, although she will continue to work with the champions as a coach and brand ambassador.
Mansfield, who had been assistant to Greenway, will now step into the coaching breach with Sarah Taylor appointed franchise manager having held the role of team manager last season.
Mansfield has more than 16 years of coaching experience and has coached in the Superleague for nine years, reaching five Grand Finals.
Mansfield is also a senior lecturer in radiography at the University of Hertfordshire, where she also guided their netball team to BUCS national title success and the university will support Mansfield in her move into the new role.
"This is a step up. I will be more accountable now but I'm confident we will contend strongly again next season," she said.
"To take on a team that has just won back-to-back titles is no easy task. I'm well aware of the pressure that comes with this role but I'm excited.
"It's always been important for me to keep my career going alongside netball, so I have to thank the University of Hertfordshire for their support in making this possible."
Mansfield is relishing the task at hand and admits that a few changes could be in the offing as the Wasps chase a third title in succession.
"Tamsin will always be at the end of the phone but this is a really nice feeling to know that this will be my group now," she said.
"Next season's team might look a bit different and we'll have some new faces in the coaching team, but the important thing is the team culture we have at Wasps will stay the same."
Stick with us through the off-season as we reflect on the campaign, track the England internationals and the latest player movements ahead of a huge 2019 which will feature another thrilling Superleague season and the Netball World Cup.
You can now receive all the latest Vitality Superleague news and more on your personal devices. The Sky Sports mobile app will keep you up to date with the latest news from your favourite sports, including netball - here's how to receive the alerts you want.