2019 Vitality Netball Superleague starts with Super 10 live on Sky Sports
Coverage of Super 10 gets under way on Sky Sports Mix from 10.45am on Saturday
By Lucy Marley
Last Updated: 06/01/19 6:19pm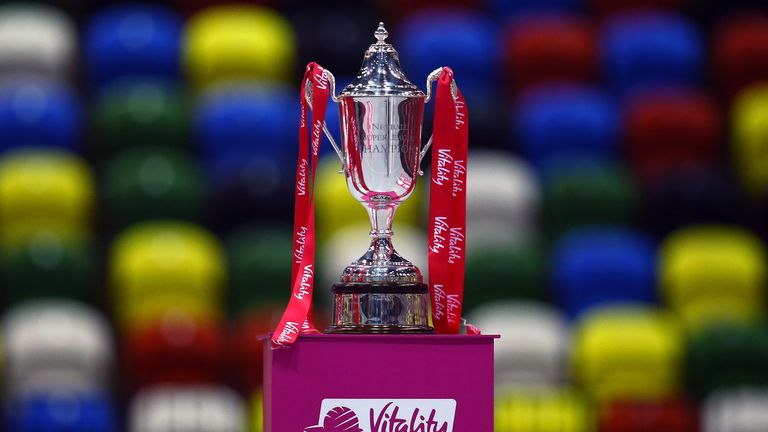 Super 10 is back to kick-off the most exciting year in netball to date.
All 10 Superleague teams are in action on Saturday and will battle it out in one arena to start their 2019 campaigns, live on Sky Sports Mix, Main Event and Arena.
Super 10 will be full of familiar faces, reunions and high expectations, it's the perfect way to commence an exciting netball year. We've taken a look at all five games and Sky Sports expert Tamsin Greenway has highlighted key individuals and where the games might be won and lost.
Celtic Dragons v Team Bath, 11am
There is potential for a period of stability for the Dragons under experienced new head coach, Tania Hoffman, and they'll be determined to make a fast start and avoid falling behind as they have done in the last few seasons.
It's the first time in the team's history their head coach has been able to focus on just the Superleague team, rather than also the national side, and the return of Kalifa McCollin will undoubtedly shake up the attacking front and give the Green Army fans something to cheer for.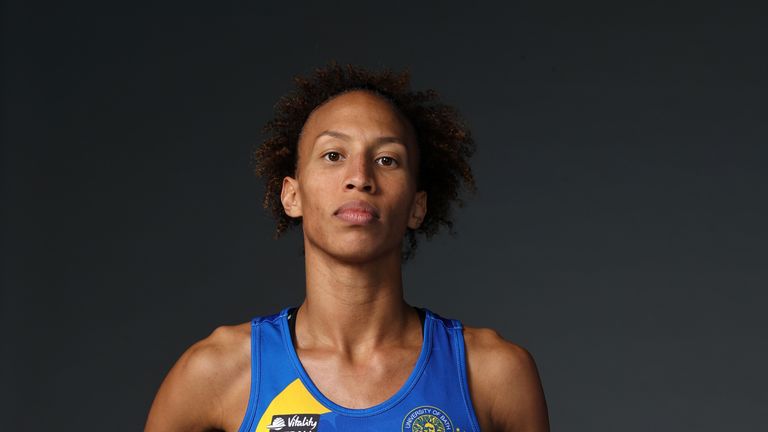 Meanwhile, the Blue and Gold will be full of confidence after a pre-season tri-tournament win over Mavericks and Surrey Storm.
After an off-season that featured the return of Serena Guthrie, but loss of Layla Guscoth and Chelsea Lewis, who has joined Celtic Dragons, there is plenty for head coach Jess Thirlby to juggle. However, a strong squad should be in the top four mix.
Guthrie will be ready to make an instant impact and Eboni Usoro-Brown will also look to use her wealth of international experience to drive proceedings as Bath aim to start their season in style.
Tamsin's Key Battle - Chelsea lost a bit of confidence with Bath and she has gone back to Dragons and that match-up with Usoro-Brown will be key. Eboni has lost her partner in crime Guscoth so has young defenders looking to form a partnership with her and it's maybe not as scary as it was.
Wasps v Loughborough Lightning, 1pm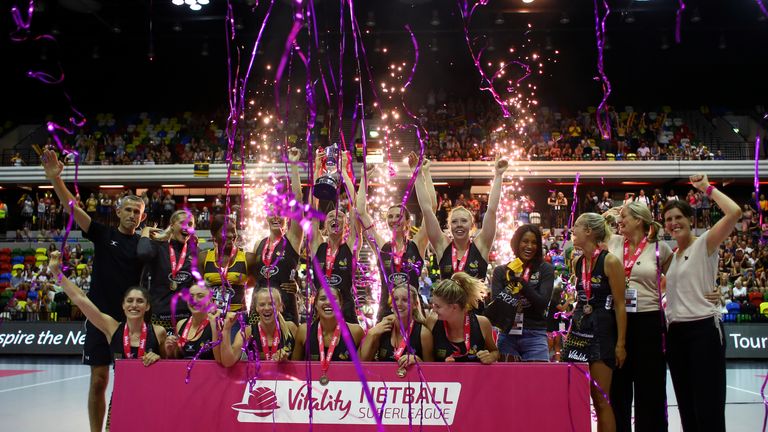 There is a sense of déjà vu as Wasps and Loughborough Lightning start the season as they ended each of the last two - by locking horns.
Wasps are looking to make history this season as three successive Superleague titles hasn't been done before, but there's no Greenway in charge and no Nat Haythornthwaite in attack.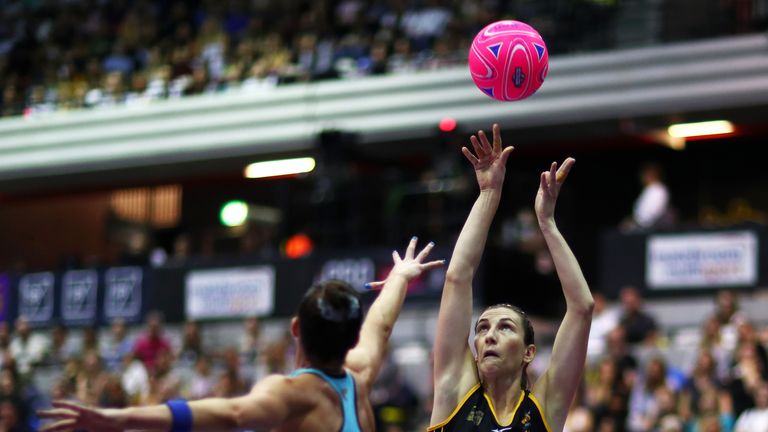 Elsewhere, Bongiwe Msomi is back after a year in Suncorp Netball while Greenway's assistant Mel Mansfield leads the team. Wasps have already tasted victory with a Fast5 Championship title, but a new-look Loughborough will be gunning for revenge.
Lightning are also under new leadership with former England star Sara Bayman taking up her first major coaching role.
Bayman is clear about her principles but will not have the world-class talents of Peace Proscovia at her disposal as she has departed for Australia. However, fellow Ugandan shooter Mary Cholhok is an exciting new entrant. Jess Shaw will add a new dimension, arriving with her experience from Team Bath, while Zara Everitt is one of the brightest talents in the UK .
Tamsin's Key Battle - It's a very different look for both teams. Loughborough have had a bit of an overhaul and they are going to be a very different side without Peace Proscovia at one end and Shamera Sterling at the other.
But I think the key will be in the mid-court with Jade Clarke coming off the back of an amazing year against Nat Panagarry, who still has a point to prove as she sits in that England A group. Like Jade she will have to lead a new-look unit and that is crucial.
Severn Stars v London Pulse, 3pm
Stars are another team who have rung the changes and face a quick turnaround following a pre-season defeat to Pulse - the newest franchise to the Superleague.
Stars reached the semi-finals at the Fast5 Championships and look well placed to make their mark despite losing Jodie Gibson to injury for the early part of the season and Laura Malcolm and Ellie Cardwell to Manchester Thunder.
New kids on the block London Pulse are out to disrupt the Superleague in both play and culture. England captain Ama Agbeze will lead the squad and has been working hard on her rehab to get back to full fitness after a knee injury.
Vowing to give youth a chance there are some new names for netball fans to get to grips with in the Pulse line-up, many of whom have come through the Pulse pathway system, while Jamaican Shantal Slatar, formerly of Bath and Sirens, will add Superleague experience.
Tamsin's Key Battle - Stars have overhauled their squad and everyone is keen to see what this young Pulse side are all about. It will come down to the defence of Stars, with no Jodie Gibson and Phumza this year it's on Sam Cook who was outstanding last year.
Pulse's shooting circle has a mix and it will be down to whether they are brave and put one of the youngsters on or stick with Chiara Semple or Frankie Wells who have that experience.
Strathclyde Sirens v Surrey Storm, 5pm
Former Silver Fern and Samoan international Cat Tuivaiti is set to bring a new, unpredictable attacking flair to the front quarter of the Sirens. Combined with Gail Parata's experience, could the Scottish-based team be finally set to change the game?
Sirens have got plenty right off the court but are yet to break into the top four and the core of the squad comes from the Thistles line-up as they aim to improve on last season.
It's a massive year for 25-year-old Surrey Storm director Mikki Austin. Coming off the back of Sharni Layton's addition to the Fast5s Championship, the team has learnt from one of the world's greatest players and are set to take that into the new season.
Rhea Dixon and Sigi Burger give Storm an attacking edge that could make them contenders for a return to the top four after last season's disappointing seventh-placed finish
Tamsin's Key Battle - You can't look any further than Cat Latu - all eyes will be on her and how the Storm defence match-up against her. It's a real test for Lorraine Kowalewska and Katy Holland, who will relish that opportunity.
Cat is still a quality player and I think she has come here to give it her all and buy into the whole thing at Sirens - the league will be all the better for it.
Manchester Thunder v Saracens Mavericks, 7pm
Karen Greig welcomes back Dan Ryan to the Manchester coaching team after a spell with Adelaide Thunderbirds, and a dominant pre-season underlines their status as perennial contenders.
A strong defence, internationally experienced mid-court and battery of attacking options will see them as contenders to finally go all the way, but Mavs are another of the established names ready to make their mark and atone for a couple of years out of the top four.
The dynamic Corbin sisters have been reunited at Saracens Mavericks while George Fisher will be keen to drive on from her international appearances against Uganda. With endless experience and charisma, the team looks as sharp as ever.
Tamsin's Key Battle - It's a shooting overload, there are six shooters - Joyce Mvula, Kathryn Turner and Ellie Cardwell for Thunder, Karyn Bailey, George Fisher and Kadeen Corbin for Mavericks - across both squads that could be starting for any other team. Stick with us the whole day because the game of the day comes at the end.
I expect them both to be in the top four. In such a quality game it will be about starting your strongest quality line-up and we will get to see how they are thinking early on.
A huge 2019 for netball on Sky Sports gets underway on Saturday January 5 with all 10 teams in action, coverage on Sky Sports Mix, Arena and Main Event begins at 10.45am