Mikki Austin talks about confidence, staying true to herself and balance on International Women's Day
"I guess every female at a time in their life has probably looked in the mirror and questioned whether they're really comfortable with themselves," says Surrey Storm's Mikki Austin
By Emma Thurston
Last Updated: 08/03/19 6:32pm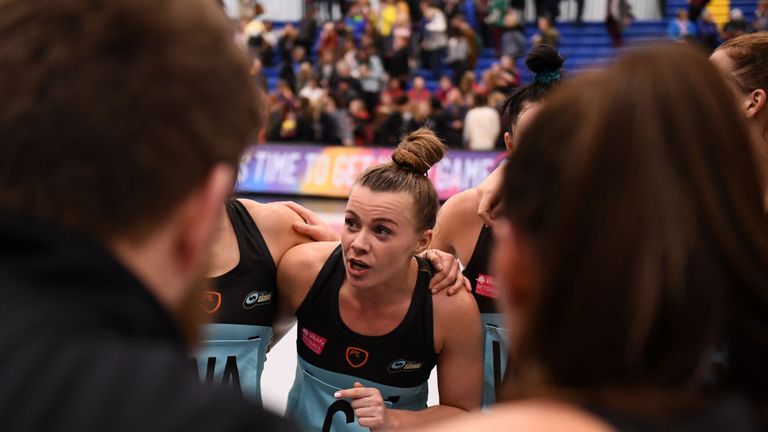 On International Women's Day, Surrey Storm director of netball and player Mikki Austin talks to Sky Sports about life in competitive sport, finding confidence and the importance of staying true to who you are.
At 25-years-old, Austin is paving the way for others in her sport. She is showing just what can be achieved at a young age by directing the Vitality Netball Superleague franchise while remaining at the very heart of their playing roster.
On court Austin is an energetic and talented mid-court player. She is fiercely determined and her personal values of hard work and honesty define her performances.
She has 'a bit about her' too and her positive and dynamic personality jumps out of your screens whenever she is part of our Sky Sports team for Superleague matches.
On air, her extensive and intricate knowledge of netball combines with her engaging energy, however being wholly comfortable in herself took time.
"I guess every female at a time in their life has probably looked in the mirror and questioned whether they're really comfortable with themselves, the direction that they're going in and their confidence level in general," said Austin to Sky Sports.
"Especially nowadays. Growing up in the social media and techy generation that we do, I can't even imagine how difficult that is, because everything's out there and plastered and you must be 'filtered' and all of this. Here I am sitting with no makeup on… and so what!
"But, it has taken a long while for me to get there and I guess, I've always surrounded myself with a lot of females in the sport that I play who are like-minded to me and share the same ambitions that I do in terms of their success that's not just based on looks or face value."
Austin's playing career in the Superleague has included back-to-back titles with Storm in 2015 and 2016 and the achievement of her own 10-year-goal of running a franchise considerably ahead of schedule.
However, like so many sports people, she has faced adversity too, including tearing her right ACL, MCL, medial and lateral meniscus in 2015 which led to a major operation and a nine-month recovery period.
During the 'My Icon' series on Sky Sports others have shared their stories in the build-up to International Women's Day, including Loughborough Lightning's Mary Cholhok discussing the considerable challenges that she has faced. Austin acknowledges that the sporting world does come with pressures.

"As much as we don't like to face it, we [as women] are still up and coming in terms of the realm of sport and its success. And, how much notice we have as females and that comes with a real set of responsibilities.
"As a female athlete, I almost have a chip on my shoulder like, 'Look how much I can fit in, in a day', but that does weigh heavily sometimes on your responsibilities and the balance that comes around your work and training lives.
"There's so many times that I've sat down and questioned whether I should have gone to this family event that I missed out on or whether I should have met up with my friends."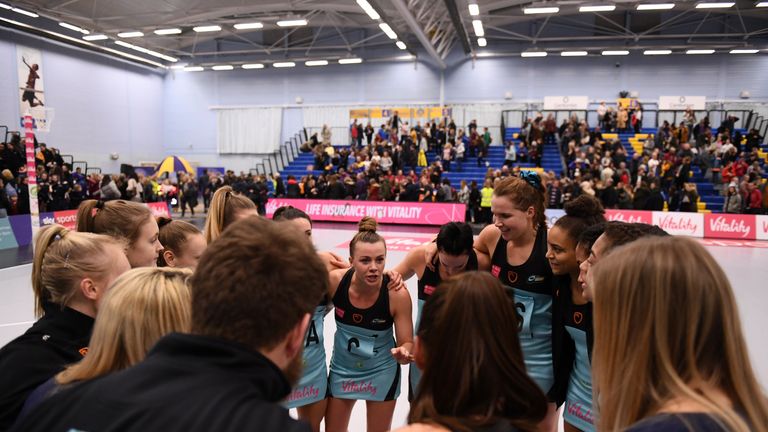 My biggest advice that I can give to any young athletes that are gunning to be professional one day or to be a netballer, is to make sure that there is a balance in everything that you do.
Mikki Austin, Surrey Storm director of netball and player
Whether we all like it or not, the landscape of social media is a considerable (and growing) facet of modern society. It's added a substantial new element to girls', women's and men's everyday lives and one that creates complexity.
When used in the right way social media can be an incredible tool and one that generates opportunities but it also has the ability to destabilise and hurt, as Austin highlights.
"There's a lot of adversity nowadays, especially in a sporting environment, and that can be really tough," said the 25-year-old.
"I guess the biggest piece of advice that I can give [to tackle adversity] is to just, 'Be you and stay true to who you are'.
"There are a lot of people in this day and age that might not get on with that [you as yourself] and might not like it.
"Unfortunately we live in a world of social media where everything is so easy to listen to, to infiltrate your inner-self and make you question your ability. Was that the right thing to do? Should I have done this? Should I look the way that I do?
"Ultimately you just have to have so much confidence and security in you and who you are, and, the people that love you will be there all the way through."
For Austin 'being her' is linked to the sport that she loves both on court and off the court. She gains her strength from it and is comfortable in now being, unapologetically Mikki.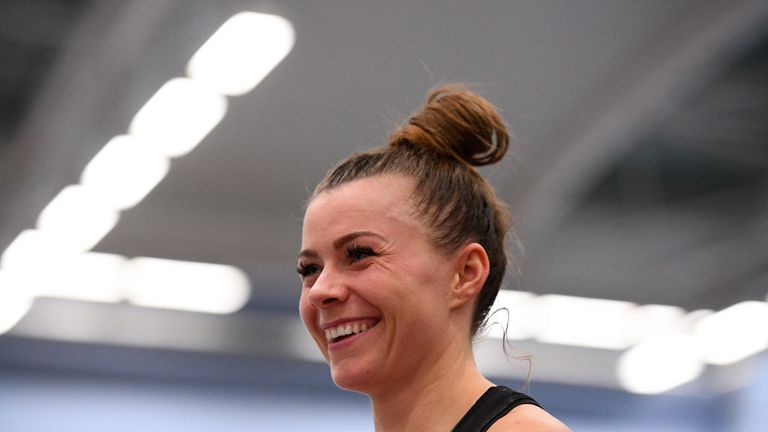 "It is really tough in a social media generation where there is a lot of pressure on females (and men) to look a certain way, to act a certain way. But, it all comes down to what's best for you and what makes you healthy and tick in mind, body and soul."
Mikki Austin on finding confidence
"For me, that's getting in the gym and being really active. It's taken me a long time to get to this stage but I'm now really proud of how strong I am, how robust I am and what I can lift in a gym. That for me is my outlet but that's taken a while."
International Women's Day is celebrated annually on March 8 and in its own words 'it's a global day celebrating the social, economic, cultural and political achievements of women'. It's one that also marks a 'call to action for accelerating gender parity' and to Austin, the day has its own meaning too.
"For me personally, it's not about proving a point and it's not about the female attribute of it first.
"It's just about being you and if that is a really strong, independent, successful female then you run with it because there's so much in this day and age, and in our generation, that is geared towards successful females.
"So just keep trusting yourself, keep doing you and being really confident at what you do and ultimately, you will get your success."
Vitality Netball Superleague is back on your Sky Sports screen on Monday, March 11 when London Pulse host Team Bath in Round Nine - join us on Sky Sports Mix & Action from the later time of 7.15pm. Also, Sky Sports will be showing every game of the 2019 Vitality Netball World Cup in July.