Kareem Hunt enters counselling a week after Kansas City Chiefs release
Last Updated: 09/12/18 2:28pm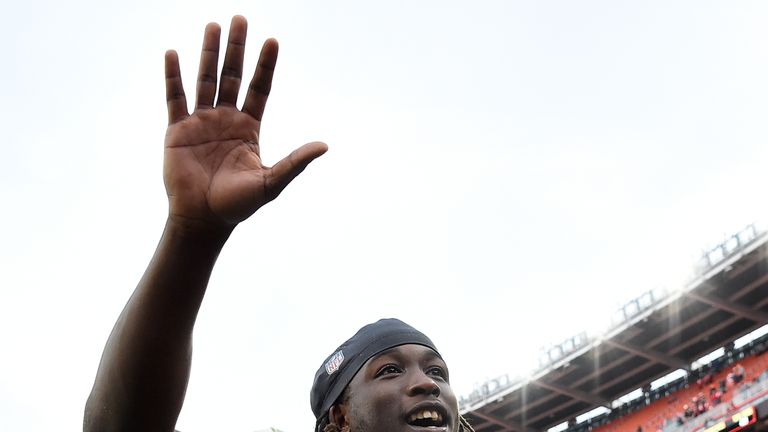 Former Kansas City Chiefs running-back Kareem Hunt has begun counselling for alcohol abuse and anger management a week after being released, according to the NFL Network.
The Chiefs took the decision to cut Hunt after video surfaced showing him knocking over and kicking a woman in a Cleveland hotel hallway in February.
Hunt is being investigated by the NFL for three separate incidents - the February altercation caught on camera, another from June for which he has been accused of punching a man and an alleged skirmish at a nightclub.
The 2017 third-round draft pick is said to have contacted officials from the NFL players association and the NFL over the past week and is expected to meet with league officials for his interview next week.
The footage, released by TMZ, shows Hunt being restrained several times by friends before pushing a woman to the ground where he proceeds to kick her. Police were called to the scene during the incident, but no charges were filed.
"I want to apologise for my actions. I deeply regret what I did," Hunt said in a statement issued to several outlets shortly after he was released.
"I hope to move on from this."