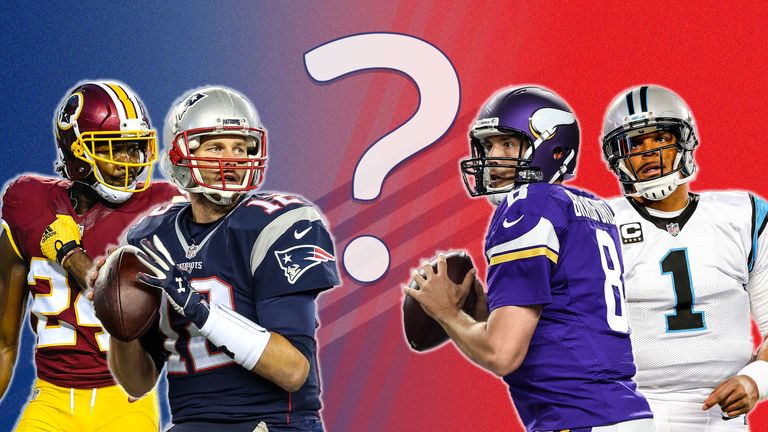 After Paul Merson produced the performance of the season last week, Sky Sports reporter Richard Graves needs to bounce back in time for the play-offs.
Prediction king Merson correctly picked 15 week 17 winners, with the only wrong result coming as the Washington Redskins slipped to a 19-10 defeat at the hands of the New York Giants, costing them a post-season place, and Merson a 100 per cent record.
Now Richard must leave the regular season behind as he takes on AFC Bournemouth defender Charlie Daniels. As a Green Bay Packers fan, Daniels is backing Aaron Rodgers and co. to make it all the way to the Super Bowl, where he believes they will meet the New England Patriots. 
Richard: When these two met in Mexico last November, Derek Carr threw three touchdown passes and Oakland secured a relatively comfortable win. Since then, Carr has been lost for the season with a broken leg and his back up is in also injured, so the fate if the Raiders' play-off hopes now rest in the hands of rookie QB Connor Cook - a man who's never started an NFL game. 
Standing in their way, the league's number one ranked defence, even without J.J. Watt. They're second in pass defence and give up an average of 20.5 points per game. Stunning when you consider how poor they've been offensively - ranked 29th overall and averaging just 17.4 points per game.
In contrast, the Raiders have been an offensive juggernaut built around one of the best offensive lines in football. They've scored an average of 26 points each week, ranking sixth overall.
However, the loss of Carr is a massive blow to this team and last week highlighted the defensive deficiencies they have. This is a defence designed to play with a lead and get after the opposing QB. They've conceded 24 points per game, rank 18th overall and while Khalil Mack has been outstanding this season, their 25 total team sacks is the worst record in the NFL. 
Raiders fans will point to the teams 30 takeaways and the fact they're tied with Kansas City on a league best +16 turnover differential, but those are stats based on a team which has regularly scored points. The fact is, neither QB instils much confidence heading into this weekend. 
The Texans are forced to return to Brock Osweiler, but he at least has experience of playing at this level and is backed by a strong defence, which has proven itself capable of carrying the team. Carr's absence is a cruel blow to Oakland and one which may mean they have to wait another year for playoff success. Texans
Charlie: The Texans have a great defence, particularly at home, and I think they will prove too strong for the Raiders. It could be a tough evening for Cook, who will have no fear, but he could be naive and I see Houston coming out on top by 10. Texans
Richard: No team wants to head into the play-offs on the back of a loss, but three defeats in a row doesn't bode well for the Lions. Let's be honest, the only reason they made it in the end is because the Washington Redskins couldn't get the job done at home to the Giants. 
Even so, they are here and now they must travel to the Pacific North West and face the Seahawks - a challenge not quite as daunting as it may have appeared just a couple of months ago. Of course, for wide receiver Golden Tate it's an opportunity to return home - three years ago he was a key member of the Seattle team which won the Super Bowl and he'll relish the occasion.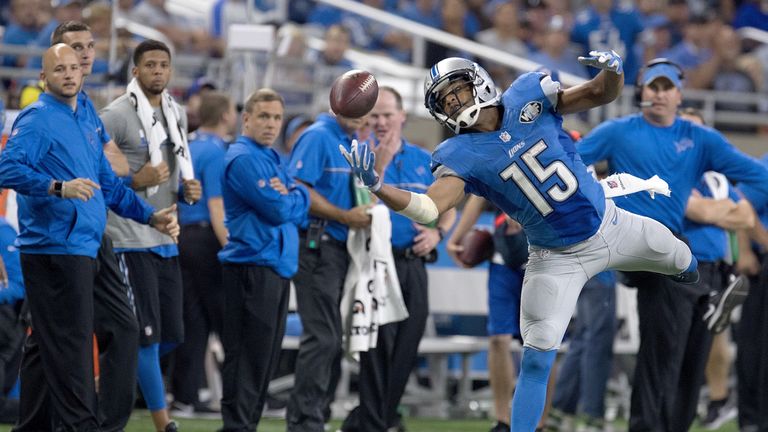 The Seahawks have struggled offensively this season. Their rushing attack averages just 99.4 yards per game and as a team they've been wildly inconsistent. 
Even so, this is a team with a reputation for hard hitting defence but that too has been dealt a blow with the loss of Safety Earl Thomas. A loss which in recent weeks has left them looking vulnerable to the deep ball. That being said, they've remained one of the toughest teams to score on - giving up 18 points per game, a record bettered only by the Giants and Patriots. 
The Lions lack of a run game (ranked 30th overall) has made them one dimensional this season and that plays into the hands of a Seahawks team who, with Russell Wilson under centre, are 4-0 in the play-offs at home. Seahawks
Charlie: This looks like a great game, and I think the Seahawks will edge it. They have a strong defence, and more experience in the play-off scenario than Detroit.
The Lions have some weapons themselves and I see it being an open game, but the enormity of Detroit's 26-year play-off drought will put extra pressure on these players, and that will go against them in the end. Seahawks
Richard: For the first time since 2008, the Miami Dolphins are in the play-offs! While a trip to Pittsburgh is a daunting prospect, the Dolphins head there knowing they've already recorded a 30-15 win over the Steelers this season. A game in which London born running back Jay Ajayi shredded them for 204 yards on the ground and 2 TDs.
It was also the game in which Steelers QB Ben Roethlisberger sustained a knee injury and the Dolphins had Ryan Tannehill under centre. Now though, Roethlisberger is fully fit while Tannehill has been sidelined with a knee injury of his own for several weeks. 
Pittsburgh's star players, Roethlisberger, RB Le'Veon Bell and WR Antonio Brown, were all given the week off last weekend and for whatever reason, the Steelers are simply a better team at home. If the Dolphins are to have any chance of winning, they must find a way to both stop the run and limit Antonio Brown. Brown finished the year with 106 receptions - he now joins Marvin Harrison as the only players to have at least 100 catches in four consecutive seasons.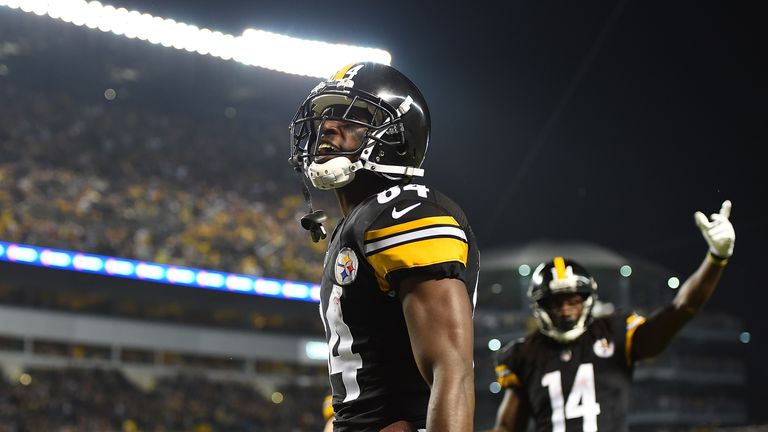 Miami's own rushing defence is ranked 30th, giving up over 140 yards per game. To have success in this match-up, Ajayi must have a big game and keep the Steelers offence off the field. This would also keep the Steelers pass rush at bay, which finished the regular season ninth in the NFL with 38 sacks. 
The Dolphins have the game to beat the Steelers but on the road, in Pittsburgh's Heinz Field, it will need an outstanding effort to repeat October's success. Steelers
Charlie: Big Ben can work his magic and, connecting with Brown, the Steelers will have too much for Miami. I don't see this one being close, I fancy Pittsburgh to steamroll their way past the Dolphins and into the divisional round. 
Both Bell and Ajayi have had great seasons, and I could see them both going over 100 yards with each team utilising the running game as much as possible. Steelers
Richard: The Wild Card weekend finishes with the game of the weekend. The red-hot Packers hosting the Giants and their defence which has been outstanding down the stretch of the regular season. 
Not many believed Green Bay QB Aaron Rodgers when, with his team 4-6, he said they could run the table but that's exactly what they did to clinch the NFC North title and book a post-season berth. However, they finished last weekend's win over the Lions without arguably their top 4 cornerbacks, and that could be an issue for them.
This weekend though they face a New York Giants offence which has been disappointing all season - averaging just 19.4 points per game!
Make no mistake, the Giants invested a huge amount of money to improve their defence last year and they are reaping the rewards. Only the Patriots have conceded fewer than the Giants' 17.8 points per game. They're ranked third against the run, have 35 sacks and continue to make game changing plays in close games. 
Each of the New York Giants previous two Super Bowl wins (2007 & 2011) took a path which went through Green Bay but to win matches, you've got to score more points than the opposition and in the form of the Packers, scoring 27 points per game behind a QB who knows how to win the big games, they may have met their match. Packers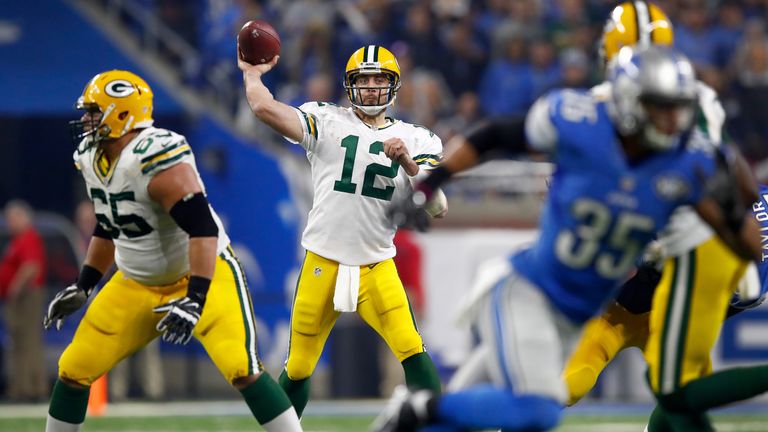 Charlie: I have to Green Bay, don't I! I think this will be the best match out of the four. Both offences will be very strong- on the one side you have superstar Odell Beckham Jr.
On the other side you have Rodgers, who has led his team back into contention, not only for a play-off spot, but for the Super Bowl. I think it's going to be a high-scoring, entertaining game, and hopefully one the Packers will win! Packers
You can watch all the NFL action from Wild Card weekend live on Sky Sports 1. Join Dara, Neil and Jeff on Saturday night from 9pm, and again on Sunday from 5:30pm.